This February marked two years on air at CiTR for White Noise, the weekly comedy show written and produced by Simon Welton. Hosted by the fictional Richard Blackmore, played by Welton himself, the sketch comedy show features the voices of a team of actors from the UBC community. Welton sat down with me to chat about how it all began, and where he sees the show heading.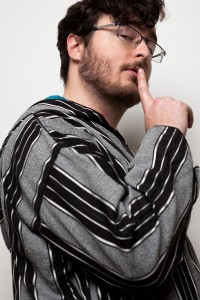 Discorder Magazine: How did White Noise get started at CiTR?
Simon Welton: I started out doing comedy and standup about six years ago … I decided to go to UBC and study philosophy. While doing this, I was writing scripts and looking for ways to get [my writing] out there. I realized [radio sketch comedy] was probably a good way to do it because it's cheap to make, and doesn't require props. I heard about the radio station through a friend, and I was like, "yeah, this could be a really effective way to do what I want to do," so I made a pilot.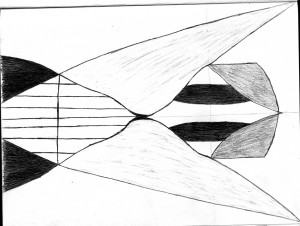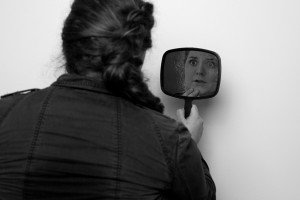 DM: Where did the name White Noise come from?
SW: Originally, the show was Richard Blackmore, the [fictional] host, gathering radio clips from around the world and presenting them on his show. So, I, [playing Blackmore,] would introduce each sketch like 'this is a radio piece from Australia' and then host it. The idea was that [Blackmore] was sorting out from the white noise these elements of radio and bringing them to you. So that's where the name came from.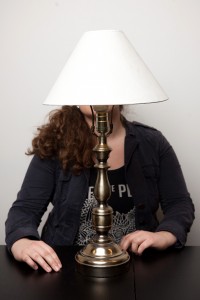 DM: Who is on the White Noise team?
SW: I've got a good team at the moment, which is Connor Nechelput and Sierra Whylie, who've been there since the start. Caitlin Docking has been with us for about a year. Last year I was looking for another girl so I had open auditions. I didn't really get anyone I liked besides this guy Ken, who actually plays girls really well! So, we've dressed him in a lot of wigs. That's Kenneth Tynan, and then Nick Rinke is the other guy.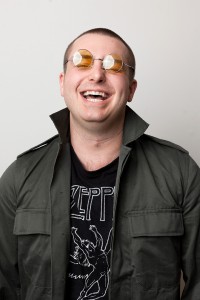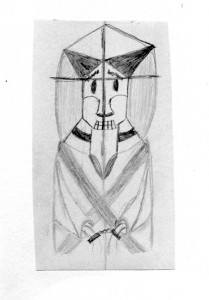 DM: What are some of your favourite shows that you've done with this team?
SW: I'm pretty proud of the special we did [February 15], …  It's a film noir play about existentialist ideas. It's about two con men who try to con an elderly lady, set in 1940s New York. What they don't realize is she knows they're full of shit right away, but rather than kicking them out, she's really lonely, so she holds them there to try and have a conversation. Obviously, they don't like that, so she pulls a gun on them and literally holds them at gunpoint to have a chat with her! It becomes this whole thing about isolation, and are we bound by our circumstances or can we rise above it? Stuff like that I'm pretty happy with.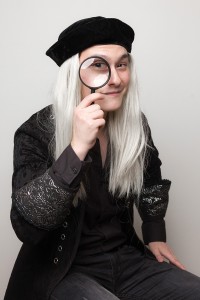 DM: Where do you see the show going from here? Would you pass it on to one of the team members?
SW: It was originally my idea and my little project, so even though it is a group project, it still feels like it's my baby, you know? So, I'd like to take the name with me and maybe keep it as a production company name or something like that for the future. It's funny because we have built up a bit of a following and a bit of a brand, so it'd be hard to walk away from it.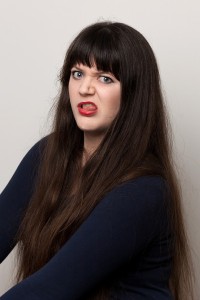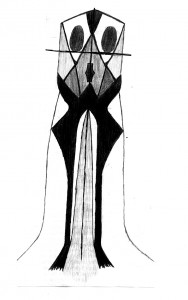 DM: Are you going to continue with broadcasting at CiTR and writing radio comedy?
SW: I'm finished university at the end of the summer, so definitely going until then. After that, my plan is to move to Toronto to become a writer. This is something that [the team has] been thinking about a lot lately. Part of me doesn't want to just stop doing it because we've got a good team and we have a lot of fun, but I don't know. At the moment, I'm pretty keen to go somewhere fresh and see what happens.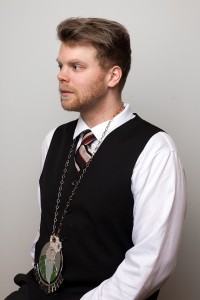 X
White Noise broadcasts on CiTR 101.9FM or live-streams at citr.ca every Wednesday between 9-10pm. You can also listen to archived episodes and subscribe to the podcast by visiting citr.ca/radio/white-noise.