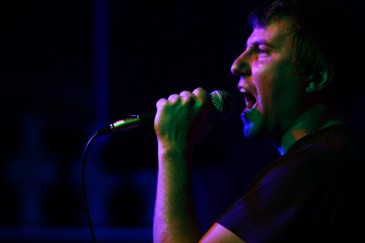 Well thought-out and timely scheduling drove the Astoria Weekend Bender, as it brought together a complete muddle of genres over the course of four days. Many events are dubbed a "festival" these days, but the events that truly give off that energy practice more unison in the types of acts and the recurring guests to each act. The event featured one touring group, Automelodi, making the Saturday evening a more expensive cover charge for the Astoria at $12. The rest of the shows were just another weekend event in the Vancouver music scene.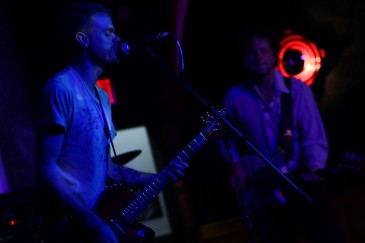 Thursday night commenced with power-pop outfit Sightlines. The vocals were good with a clear infusion of '90s poppy adult alternative, but at points a competition for volume with the simple power punk instrumentals. They didn't really interact with the audience, which gave off an awkward yet endearing vibe. The succeeding band, Weird Candle, continued the punk theme with Kilroy Katerwol's gritty performance and vocals. "Come closer so I'm not by myself," said Katerwol as he paced all over the stage. The tempo of the industrial beats never wavered between songs as Katerwol maintained his energy for the half hour set. The evening took an upswing with an ever-entertaining show from The Pretty's. To end the night, Black Magique took the vibe down to a dark, slow, ambience that encouraged dancing with ominous vocals that unfortunately at times sounded flat.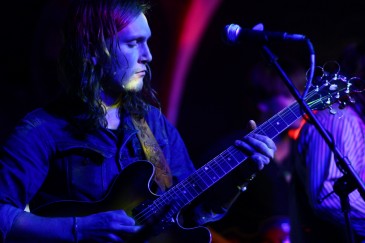 Metal night filled the Astoria despite numerous other heavy acts ongoing in Vancouver on the Friday evening. As a History major, I was stoked on Pyramidion's ancient Egypt-themed metal. Kyle Scott stuck to the narrative for about half the time before he reverted back to a normal set. The two handed tapping technique on the guitar was a miss for Pyramidion and made their sound a bit too busy.
Ogroem's very fast grind riffs were elevated with the lack of bass. They had a theatrical performance with onesies and samples from an iPod to introduce songs. Neck of the Woods took the peak hour of the night with a well-executed entrance as Jeff Radomsky rowdily took the floor after a minute of instrumental intro. Their songs were well structured and every member had a great set of riffs that kept the set engaging. I enjoy seeing a metal vocalist that performs well, even for a stagnant audience, and Radomsky put a positive spin on his solo moshing by exclaiming, "Every time I touch you, I get excited."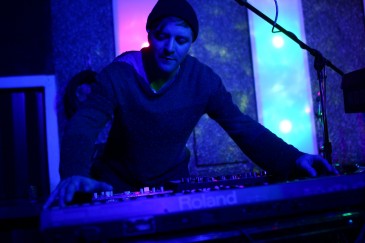 The Skull Vultures started at 1 a.m. for a thinned out crowd. The dark sounding vocals worked well with the prog-influenced guitar. Jason Puder sounded like a complete monster, and his weird microphone height made him look like a headbanging dinosaur. Their sound came through the Astoria's system clearly, with tons of unique structure to their songs that experimented with various sub-genres. 
Watermelon was on stage when I arrived on Saturday night, and I had difficulty hearing any clarity from their surf-y riffs. They all looked incredibly bored with their set, which translated to the audience. Having seen many shows at the Astoria, I know that the PA isn't the ideal setup for a lot of electronic artists, but when vocals are a dominant element of the music, some time spent setting the balance and volume correct would have done wonders for the synth and vocals acts. I know how the system can sound, and it really dictated how much I enjoyed the bands on Saturday.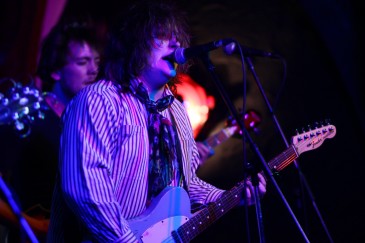 A solo act from Seattle, Charlatan performed as people trickled in — undoubtedly to catch Montreal based Automelodi. Charlatan's use of noise-based guitar effects struck a strange balance between difficult to decipher vocals and looping electronic bass tones. He did throw a lot of sound for one person, and the combination of musical elements echoed throughout the room. The touring act, Automelodi, graced the stage quickly. His take on electronic was refreshing for a tired reviewer with an impending head-cold. His vocals were soft but audible and clear. The set up was percussion and keyboard based, giving it a sound that vaguely reminded me of Purity Ring. 
After the third night, I took an educated guess that I might have been the only person to try and conquer all four nights. I was unsuccessful and succumbed to a nasty head-cold on Sunday morning, causing Sunday night to not be reviewed. It was an admirable feat, coordinating four nights of shows in a row. However, this event will not be on my radar for next year.