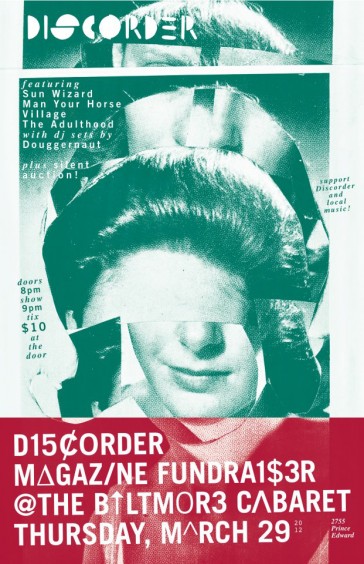 You've read our words and heard the music. Now come on down and show your support for Discorder Magazine and see four fantastic local bands at the Biltmore Cabaret, including Village, The Adulthood, Man Your Horse, Sun Wizard and DJ sets by The Douggernaut.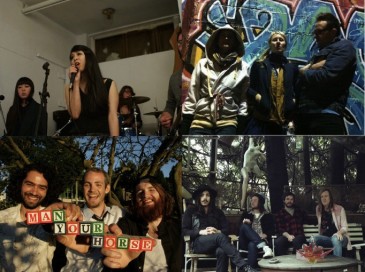 And if you're feeling like you need to pick up some swag, we're going to be having a silent auction with items from these amazing sponsors:
Calabash Bistro
The Bike Kitchen
Blim
Coup Salon
Mint Records
Vinyl Records
Splitz Grill
Lucky's Comics
and many more!!!
PLUS If you're feeling artsy, our silent auction also has artwork from some ridiculously talented local artists:
Erik Olson
Andrew Pommier
and more!
Bring your bodies. Bring your buddies. And get ready to have an awesome time with your friends here at Discorder Magazine and CiTR Radio 101.9 FM!
Tickets are $10 at the door, doors open at 8:00 pm, bands on at 9:00 pm.
Join our Facebook event.
Directions to the Biltmore Cabaret:

View Larger Map