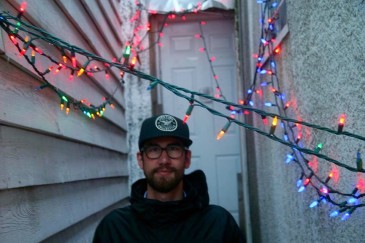 "I completely disagree with Vancouver being the 'No Fun City.' We may be isolated but it's easy to find fun stuff — If you know where to look."
Adam Sharp imparts his optimism on me during our interview as I finish my pint, gently setting it down. Founder of one of Vancouver's newest record labels, Big Smoke, Sharp definitely knows where to look. The 28 year old is no stranger to Vancouver's independent music scene. Prior to the label's establishment, Sharp was a member of Mercy Years and since then has started a new band, Altona.
This summer alone, Sharp has started planning an indie night called MARKET, put together a local indie-rock compilation called the Vancouver Connection, Vol. 1, and finished a Canadian tour promoting Altona's first release on Big Smoke. I sat down with Sharp at the Black Lodge one evening to discuss his success, what it means to be indie these days, and where he plans to take his label from here.
Starting a record label was always in the back of Sharp's mind. "I have always looked a little deeper into where the music I listen to is coming from — whether that be the place it stems from or who the people making it are," Sharp explains.
Looking deeper has taken him to the back-end of the music industry, and this interest has led him to gather experience by working with record labels and music companies across North America. "I worked at Mint Records for a year as a marketing intern and did some booking with them. Then I left for New York to work for a production company. When I came back to Vancouver I interned at the Feldman Agency." Sharp explains. The positions he held worked well with his personality type, so the creation of Big Smoke was the obvious next step.
Sharp's goal with Big Smoke is no simple aspiration — he is striving to challenge what it means to be indie. "I think that indie gets thrown around so much and everyone has a slightly different opinion of what indie means. And I think it's really cool how that has happened, in the way that punk has become a way of life more than just a sound, I think indie is the same. Although I cannot describe it right now, I can hear it and see it."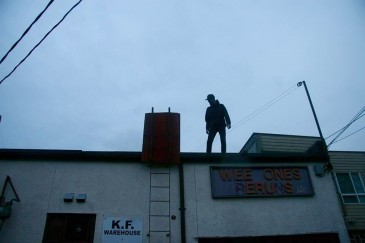 Vancouver's independent music scene has come a long way since indie just meant "independent." You could blame the internet for that, but Sharp argues that maybe indie has evolved into a buzzword. "I think that indie and independent are two different things, but still pointing in the same direction. That's going to be the point of our event, MARKET. To see how broadly we can expand the genre spectrum whilst still having appropriately curated lineups each month."
MARKET will be Vancouver's newest indie night. Once a month, three artists will play equal length sets, with no obvious headliner. MARKET will be different from the Fox Cabaret's indie night ("Heaven: Classic Dance Party") because of its emphasis on live bands without a dance party to send off the night.
Sharp stresses that "the focus is very much on three specific bands a month and creating a friendly, welcoming community. The hope is that you can show up, watch three bands, and then go on to whatever else you want to do that night."
Sharp has confidence that creating a community with MARKET will change our city's attitude toward attending shows. "People come out to see one band for the night, or just the band that they are friends with, and then leave. The audience fluctuates a lot depending on what band is on, or when the dance party is. MARKET will hopefully eliminate that." All Sharp has left to do is find a venue, which he says he may have accomplished tonight, but doesn't want to jinx it by telling me.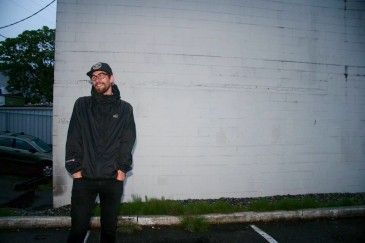 The first night of MARKET will be on August 14, and will double as the release party for Big Smoke's first vinyl release, the Vancouver Connection, Vol. 1. Sharp's goal while curating the compilation was to include something for everyone, while maintaining an eclectic collection of the local indie scene. Included on the compilation are a wide range of local artists, from underground heavyweights like Woolworm and Dead Soft, to indie-folk bands like Alea Rae, or indie-pop such as Reef Shark.
Sharp admits that despite doing his best to be an eclectic music lover, he consistently leans towards indie-rock and alt-rock. This will be reflected in Vancouver Connection,Vol. 1, but also in terms of which bands  Big Smoke would like to put out music with in the future.
When Sharp was 18, a friend got him into emo and alt-rock, and these roots have stuck with him. Sharp explains, "I grew up in England and it wasn't such a faux-pas to be into emo. Being introduced to emo was the first time anything really resounded with me. If I'm forced to choose a genre I will probably lean more towards the indie rock, alt rock, more emo-y stuff. I've wanted to start this label for a long time and it seems like the right time for me to jump into it."
Regardless, when asked what his top five favourite records are, Sharp provides an answer spanning multiple decades and genres: Hospice by the Antlers, The Devil and God Are Raging Inside Me by Brand New, Sgt. Pepper's Lonely Hearts Club Band by the Beatles, Icky Mettle by Archers of Loaf, and Come Fly With Me by Frank Sinatra. His list has nearly as much diversity as Vancouver's independent music scene has to offer. Sharp agrees that this is true and adds, "It's about time that people pay attention to what is happening in Vancouver. I have some friends in New York that have said good things about our music scene. It's very DIY, which has lead to a really loyal and connected group of people creating and consuming it. I think most people are in it for the long haul, and for good artistic reasons."