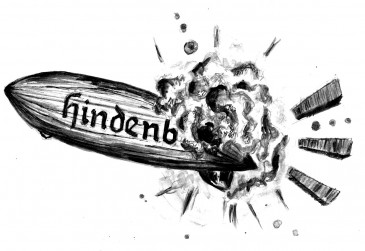 While still a relatively new venue to the Vancouver scene, the Hindenburg's origins go back several years.
When owner David Duprey returned to Vancouver from San Francisco in 2004, he saw a town stifled by onerous regulations and authority figures averse to any form of fun — and opposed to anything that was seemingly "different." According to Duprey, there was no debate about Vancouver's moniker: "Anything that was happening that was fun was scary and it meant potential danger. We were No Fun City. Hardcore."

Since then, Duprey and his business partner have done a lot to combat the title. He sought out to create venues that were discordant to the then conventional Vancouver scene, showcasing live acts that resonated with and fomented the alternative community. His accomplishments have been considerable thus far, creating an impressive list of spaces that include the Rickshaw Theatre, the Emerald, the Narrow, the Fox Cabaret, the Rumpus Room, a collection of art galleries, and now the Hindenburg.
"What I do is alternative," says Duprey. "There's enough normal shit out there. There's enough stuff that's top 40 and boring. What I do with all of my spaces — and the Hindenburg is no different — is I create alternative spaces where you can have some wacky experiences, where you see something you've never seen in your life."
I describe my experience of seeing The Revered at Shindig a couple of weeks prior to our interview. The band is part music act and part performance art, mixing storytelling and existential musings into an odd and often comical display of dramatic tension. When I saw them, I wasn't quite sure just what the hell I was watching — and I enjoyed the confusion.
"The chaos!" Duprey replies. "I mean, it's what I want to see and I think that it adds to the fabric of the universe, right? It just makes things more fun."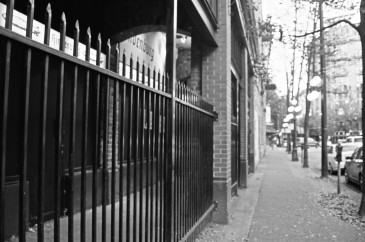 It seems fitting then that Shindig, CiTR's annual battle of the bands, has found a new home at the Hindenburg as of this year. Duprey has been an avid attender of Shindig since its inaugural show back in '83: "I wanted it. I wanted it so bad. It's such an integral part of everything that is Vancouver … I do Shindig because I believe in it."
The Hindenburg itself is no stranger to the alternative scene, and in its decades-old existence has operated under names such as John Barley's, the Cruel Elephant, the Hungry Eye, and Club 23. Now, through Shindig's tradition of showcasing local talent, the venue continues to contribute to Vancouver culture. Newly renovated and boasting an impressive new soundsystem, the venue is perfect for the battle of the bands-esque Shindig events. The atmosphere is intimate and inviting, equipped with a games room upstairs, a viewing balcony, two bars, and floor space by the stage for those who want to get up close and personal with performing bands. In other words, it has everything you need to have a good time.
Despite all of this, any entrepreneur knows that nothing is guaranteed and success for a new venue in Vancouver is never a sure thing. Duprey's thoughts on the Hindenburg's future holds a mix of hope, pragmatism, and — unsurprisingly, given the venue's name — self-deprecatory humour. "I love that place and we've had some amazing shows there so far, but is it going to work? I don't know. I hope it does. I think it will. If it's not that'll be a drag, and I'll lose everything and be homeless living in a box."
When I ask Duprey what makes a night a success at the Hindenburg, his response says it all: "I want you to walk in and have the best time ever, and not know why you had it, and see some band that you can't believe, and go 'What? Where did they come from?'"
The Hindenburg is located at 23 West Cordova in Vancouver. Catch the Shindig acts happening every Tuesday night at the Hindenburg from now until December 16, with semi-finals taking place in January.