"We don't make music with any goal about what it is supposed to sound like, except that we want to communicate an atmosphere that is felt in the moment that we are jamming together," explains Sydney Koke (a.k.a. Crazy Courtney), bassist / vocalist of The Courtneys. "Sometimes we will try to write a song that sounds like another song or band because it will push us a bit in a certain direction, and that can be really fun. However, the songs always come out sounding like The Courtneys."
The Courtneys are back. It's been four years since the 2013 release of their first self-titled album on Hockey Dad Records, and the band has been exceptionally busy since then. Between releasing singles, creating music videos, extensive touring and several side projects, The Courtneys have been diligently working towards their sophomore album, The Courtneys II.
When asked how the band is feeling about the upcoming release, Koke exclaims, "We are really excited! When making this album we had a really specific vision, and we tried a lot of things to make sure that the songs came out the way we wanted. It's been a lot of work and a lot of time, so we are excited to share it and see what people think!"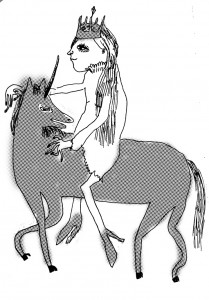 What's intriguing about this album is how, in a lot of ways, it sounds like a time warp to that classic, "sun-drenched," sugary sweet pop music that they are best known for. But this time, the music is more personal.
"It actually didn't occur to me at all that this album, lyrically, was more personal or emotional until Sydney mentioned it while we were recording," says Jen Payne (a.k.a. Cute Courtney) and lead vocalist / drummer. "It definitely wasn't a conscious effort, and I haven't changed my process of writing lyrics."
It may be because of the length of time this album took to complete, but each song in this new album feels like a more intimate depiction of Payne's journey over the past four years. "These albums are representative of two different periods of my life, with the latter being written during a more… tumultuous time," explains Payne.
The first single released off the new album, "Silver Velvet," has Payne chanting: "And nothing you say, and nothing you do, could stop me from thinking about you." This particular song seems like an ode to a faraway lover.
The Courtneys have been having their own time apart from one another. In fact, only Payne currently resides in Vancouver. Courtney Loove (a.k.a. Classic Courtney) is currently living in California, and Koke is in France.
"Although we all live in different places, we communicate very consistently. We don't have a manager, so we have to organize a lot of things on our own and make a lot of important decisions collectively," shares Koke, when asked if the distance between one another poses any difficulties. "Even though I live in France now, this band is a major part of my life."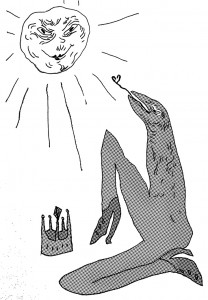 With Koke in France, "working on [her] solo music and art, and playing music with new friends," Loove has also found herself immersed in a new community. "The opportunity to sink into a new culture / new scene is always exciting for artistic and personal growth, and perhaps even necessary," says Loove, reflecting on leaving home.
Looking back at when The Courtneys first album came out, it coincided with a particular genre resurgence. Slacker rock / pop was blowing up — no thanks to Mac Demarco and a stream of musicians channeling the laidback sound of artists like Pavement and Dinosaur Jr. The Courtneys may have even helped instigate this new-slacker movement. That being said, they don't necessarily feel like they fit into that style.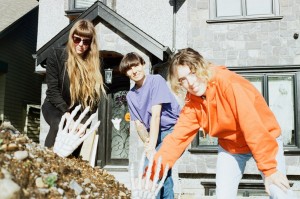 "How our band fits in a certain genre is something I think about a lot," admits Koke. "Although there are lots of 'beachy slacker' bands around, I'm not so familiar with this genre in its contemporary manifestation." And to be fair, to lump The Courtneys into a brief musical fad seems to undermine the work they have put into curating what is now their distinct sound. "Any alignment with a trend would be a coincidence as we don't really pay much attention to trends," Loove adds. "We described ourselves as 'slacker pop' on our first record, but for our new record we have coined the term 'artisanal grunge' That's right, you heard it here first!"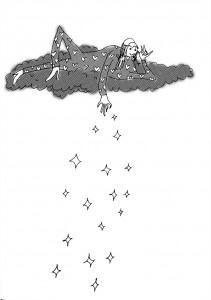 What to expect from The Courtneys II is a more polished, and purposeful record. "We were much more deliberate about the songwriting process, and trashed a lot of songs that just didn't seem interesting," says Koke. "I think we gave more respect to our creative chemistry, by pushing ourselves harder to find the best versions of the songs." They recorded their entire album live off the floor, which they had done on their previous album, but it seems safe to say that the three of them have refined their skills as a band. "I'm really proud that our recordings are just a real take, and not more manufactured," remarks Loove.
The Courtneys II is an excellent follow up to their first album, and a true testament to creating timeless music that stands alone among music trends.
X
The Courtneys II comes out February 11 on Flying Nun Records. The Courtneys will be playing hometown shows at The Biltmore March 14 and The Cobalt April 11. You can check out a video for "Silver Velvet" at youtube.com/FlyingNunRecords.