Jock Tears, Little Sprout, and Mirepoix took to the stage for the third semi-final round, and the second to last Shindig of the year. It was Alumni Night, and Pat's Pub contained multiple generations of CiTR members, testaments to the legacy of both the station and this thirty-three year old battle of the bands.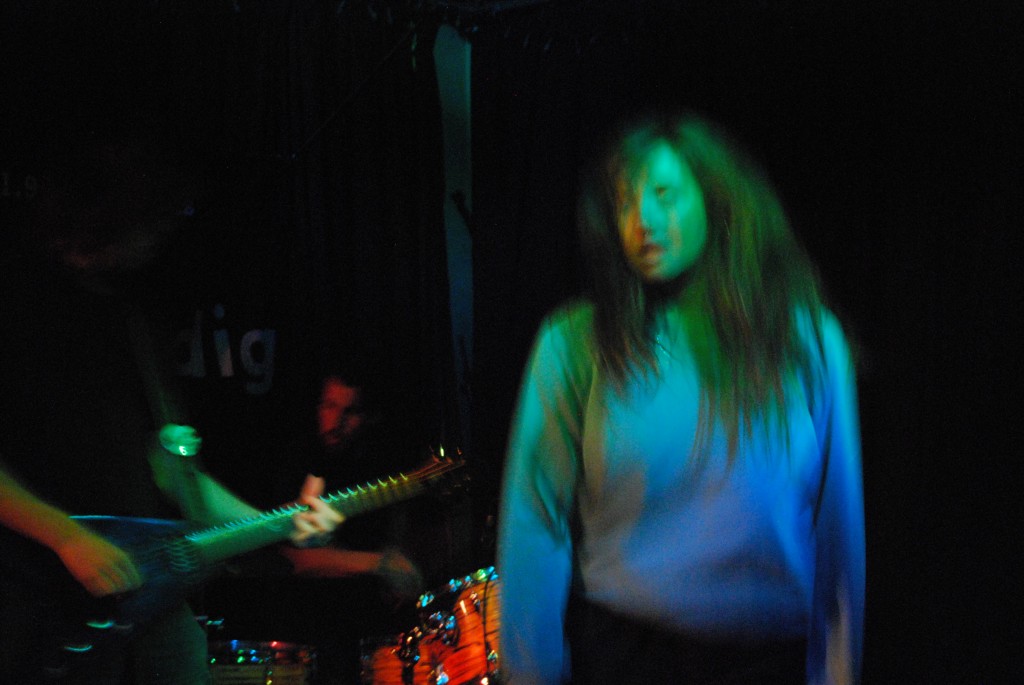 Jock Tears began the evening with the most unabashedly energetic set of the night. They quickly overcame the strangeness that can exist when loud & fast music is played to a relatively small crowd. Their set featured a number of songs from their recent EP Sassy Attitude, which combines the rawness of classic punk outfits like The Sex Pistols and The Stooges with a more playful, buoyant tone. It's an appealing combination, and by the end of the set most Shindig attendees (Shindigees? Shindigs? Diggees?) were shouting cheers of approval. Lauren Ray was an enthralling frontwoman, bouncing around and leading the band in a gleeful frenzy for the entire set.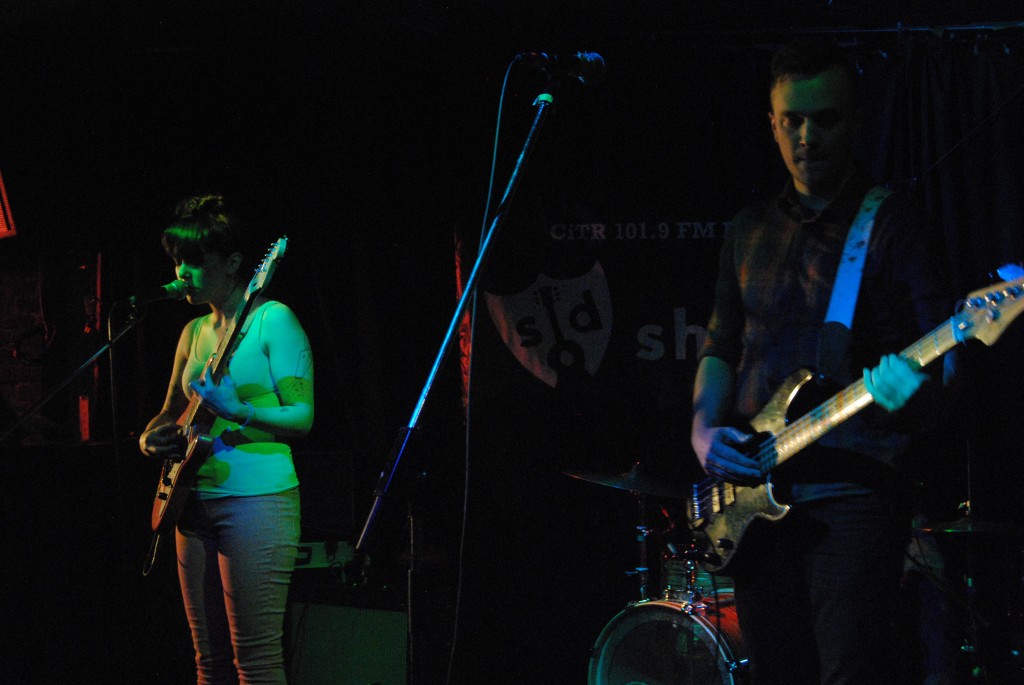 Little Sprout's show was equally as engaging but in a much different way. Beginning gently, their sound soon gave way to heavy rhythms and guitars punctuated by shouts and moans. Little Sprout's Amie Gislason's initially calm voice and quiet stage presence stood in contrast to the ominous atmosphere that the three piece band created, and Little Sprout made good use of this polarity — drawing swells of intensity from quiet beginnings. The musical style matched the lyrical content — rehabilitation, narcotics anonymous meetings and destructive relationships made up much of the subject matter.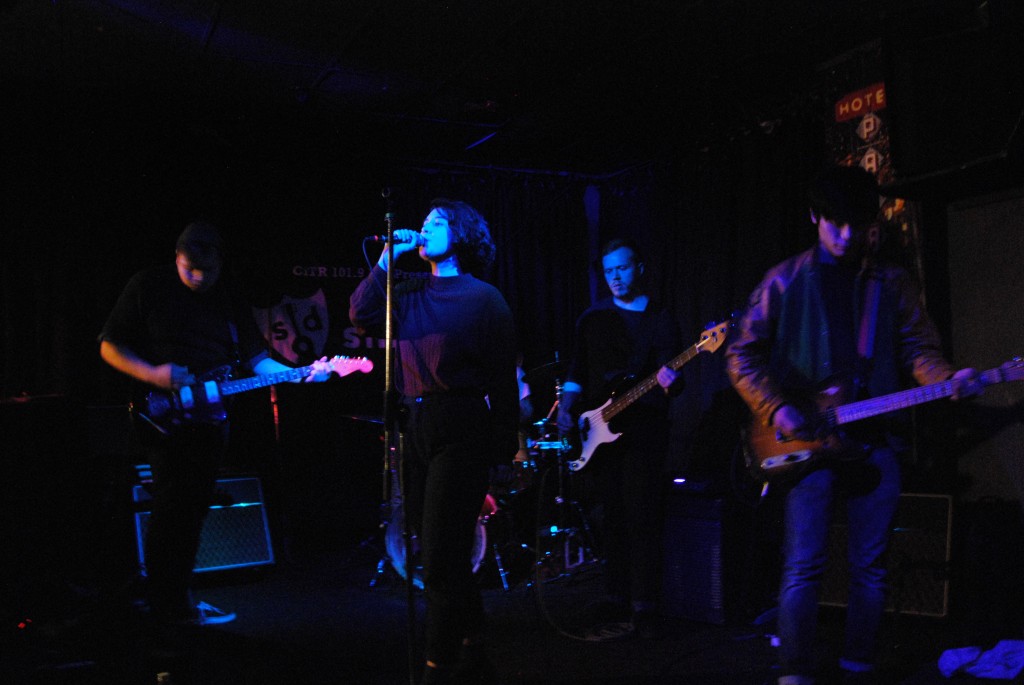 After the longstanding tradition of audience members telling jokes and interesting facts for beer was finished, (among other things, I learned that Alberta has a surf club) Mirepoix took to the stage. A friend commented to me that Mirepoix offers a rarely seen combination — the grungy guitars and post punk stylings of four instrumentalists support the smooth, soaring vocals of Ivanna Besenovsky. This isn't to say that Besenovsky's voice is conventional, but the contrast between her delivery and the distorted tones of the band were compelling. When Besenovsky took on a more growly, aggressive tone in the latter half of the performance it added emotional intensity to an already fierce set.
As always, the competitive aspect of Shindig became secondary to the live music itself. Little Sprout took the win for the night and will be moving on to the final round with Carousel Scene and Mark Mills, but as the evening ended all three bands were talking about future projects and collaborations. This evening was a showcase of three very strong, relatively new bands that only can move up from here.