Friday the 13th at the Rickshaw Theatre: Four local punk bands backdropped by compilations of kills from the 1980 film, Friday the 13th, featuring none other than the beloved iconic killer, Jason. Naturally, when they walked out on stage and began to play, Mess was fronted by the hockey-masked killer swinging his knife through the air, until he revealed himself, took off his shirt, and started singing hardcore punk at full octane.
As far as putting on a show, Mess know how to have fun amidst mass murder, and thus, a giant $40 bag full of popcorn was unleashed upon the audience spilling popcorn all over the pit while the audience's real popcorn bowls were filled and immediately thrown across the room. And balloons too — they bounced and popped among the crowd. Mess' show held true to their band name, and it was damn fun to watch.
By the time Frank Love hit the stage, popcorn was everywhere — during the set, the audience threw their popcorn and popcorn bowls at Frank Love's bassist. "I have a deathly popcorn allergy," he pleaded. The songs sounded like a mix of early '90s independent punk, with slow-to-fast 4 chord structures, guitar chorus effects, and bass fuzz behind the vocalist's bark: "You want to be appreciated? / Appreciate this!"
Wishkicker took the stage to play what would be bassist Megan-Magdalena's last show with the band. Having caught them before a few months ago, they have improved greatly. Wishkicker's first release, Por Que, Y? caught some attention as some of the songs were featured in BBC America TV series Dirk Gentley's Holistic Detective Agency, and during an episode, actor Elijah Wood comments, "This band sucks," whilst none other than Wishkicker play in the background. Contrary to their TV performance, Wishkicker played a great set.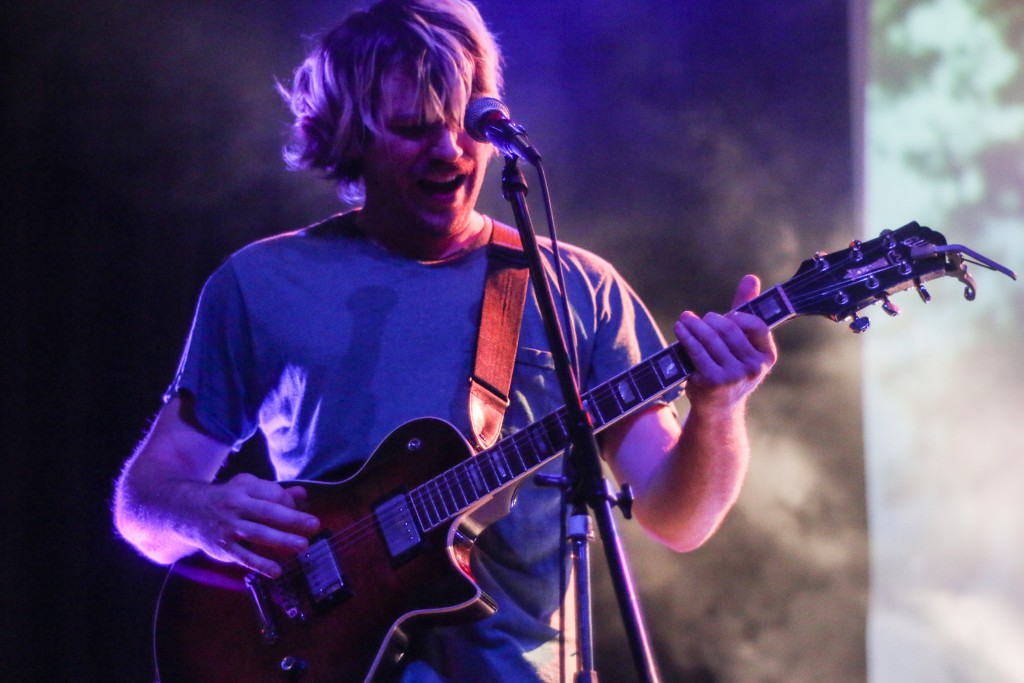 Rhythm guitarist and vocalist Kyle Schick donned a Strokes t-shirt given to him by Warbaby's drummer, Kirby. While the entirety of the first Friday the 13th was projected behind them, the band members yelled in unison, "This is the perfect song for the shower scene!" Schick commented on the lack of audience commitment in the pit, saying, "Sarcastic moshing is the best kind of moshing." During their last song, his guitar strap unhinged from his guitar, and he threw his shiny (probably new) red Jaguar aside and grabbed the mic stand, swinging it through the air as he stepped out onto his monitor.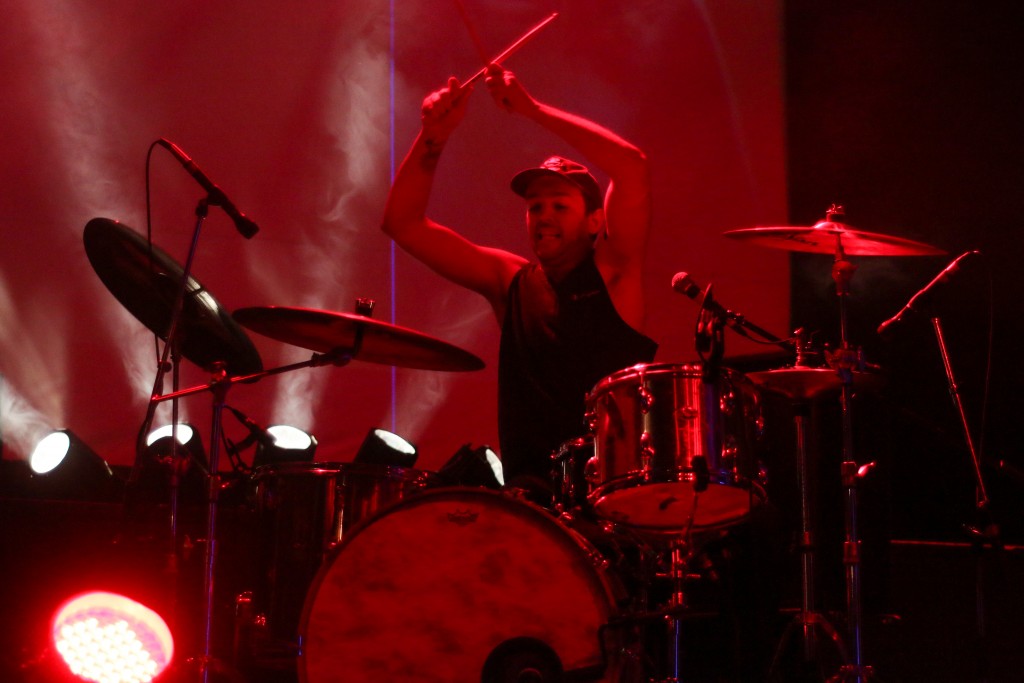 Once the set wrapped up, the venue shifted a bit of equipment. Before the last act started, Warbaby premiered their terrifyingly hilarious new music video for their latest single "Coma Kid." Warbaby have an affinity for being both terrifying and hilarious, with their attribution of the slogan, "Don't Happy, Be Worry," and with witty lyrics, poppy melodies, and heavy — and I mean heavy — guitar parts. Somehow they managed to play even faster than their recordings, which I noticed during my personal favorite, "Eternal Life Insurance." And I can't think of a more fitting way to end their encore with a perfect, Warbaby-true rendition of the Friends theme song.