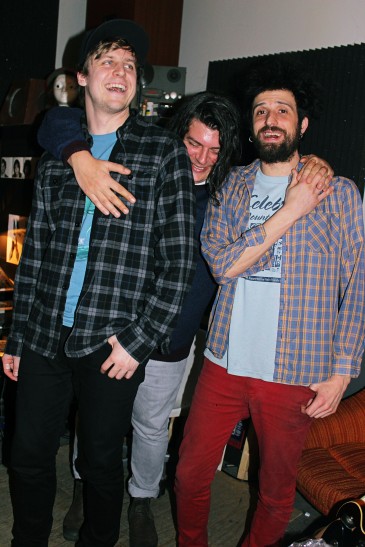 "Life is only as complicated as you make it," according to the members of Did You Die.
Take their name, for example. Attention-grabbing and direct, I hoped for a rousing account of its origins as I sat down with the grunge rock outfit before their Biltmore Cabaret show. Vocalist and guitarist Richie Alexander is, however, swift to dismiss its death-defying tone.
"Our friend Grace texted that while she was waiting for me once; I was really late," Alexander explains. In search of a namesake for their new project, the phrase stuck.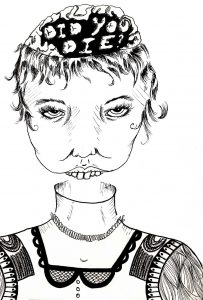 "A lot less dramatic than you might think," drummer Jamie Cessford adds with a laugh.
Along with Rafael Ceppetelli on bass, the three-piece has been immersed in the Vancouver music scene for quite some time in various capacities. Alexander and Ceppetelli have played in a few bands together — most notably shoegaze act Fantasy Prom. Cessford co-hosts his own radio show, focussing on the city's underground music scene. With an inventory of songs already written by Alexander, Did You Die's first singles  began surfacing online in September, culminating in the release of their debut EP, Careless, in January.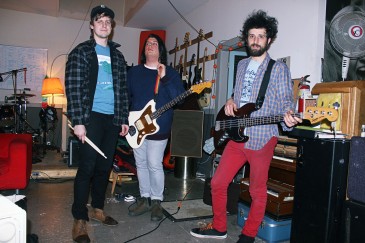 Written and recorded in Alexander's home studio, the EP features five originals and a cover of The Yardbirds' moody hit "Heart Full of Soul." "We get along well, and I think that's more important than how [musically] talented you are," says Alexander, of the collaborative effort. "There is a friendship that didn't really exist in some other bands."
His counterparts nod in agreement, noting their minimalist approach as key in their hopeful longevity.
"What we learned from the other bands is don't try to do too much — just do one thing awesome," Ceppetelli chimes in. "That is what we are [trying to do] with this."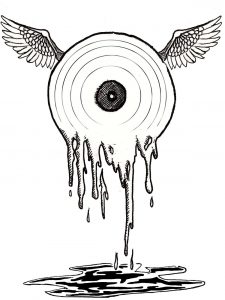 Drenched in hazy vocals and chord-heavy distortion, Careless explores '90s post-punk nostalgia with a charmingly novel perspective. "All the Way to Her" is a jangly rock number, while "Forever Knows When" employs lo-fi drones and melancholic vocal delivery in its seven-minute tenure. Their rendition of "Heart Full of Soul" is of particular importance to Alexander, who has been listening to The Yardbirds since he was a child.
"I liked the lyrics; I could relate to them," he shares. "Lyrical themes, for me, are based on real-life experiences. I prefer the raw, introspective emotion." When asked to sum up their sound, Cessford also references the impact of his youth. "It's a nice combination of the things I listened to growing up — pop punk and grunge, and trying to find a marriage between the two."
Averse to the perceived standards in releasing music these days, Did You Die took a slightly different approach in the release of their EP. Instead of releasing a single and channeling their time and energy into heavy promotion for said EP, the band released five singles over four months — unveiling Careless with almost no warning.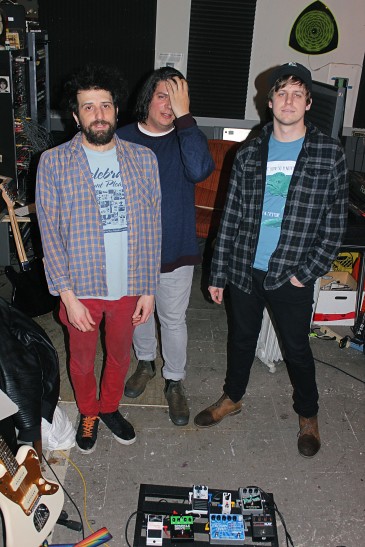 "The logistics behind putting together and recording an album is quite daunting," tells Cessford. The trio hoped the staggered releases would keep listeners interested while simultaneously attracting new ones. According to their download statistics, the plan seems to be running smoothly.
Released digitally via Alexander's own label Sizzle Teen Records, plans to produce Careless in physical format have been placed on the backburner with a new project already in the works: a full-length album. "When we started this band, I wrote and recorded 20 songs, and six made the EP," Alexander shares. The trio will soon be heading into the studio alongside Felix Fung (Chains of Love, The Ballantynes) to record the demos that didn't make the original cut.
Did You Die is also looking to expand their live presence in Vancouver — which, in their opinion, harbours one of the best music scenes in Canada.
"I really like The Courtneys," says Alexander. "I want to play with them one day. [Also], Fundamentally Unsound is one of the best bands no one's heard of yet."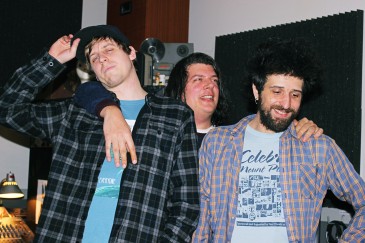 "Please play more shows, Womankind," adds Ceppetelli. "Play shows with us."
Concise and honest, the members of Did You Die refuse to be defined by process or sound, keeping their drama-free creative juices flowing into the slacker-rock aesthetic they hone so well. "We draw our inspiration from getting together and writing songs," Ceppetelli maintains. "There is nothing behind it. It's just like, this is what it is."
Fuzz-tinged melodies and crashing guitars never seemed so simple.
Careless is available for digital download via Did You Die's Bandcamp page. You can also catch the band live at The Hindenburg on February 7, alongside The Dead Zones, Ornament & Crime, and wild/kind.