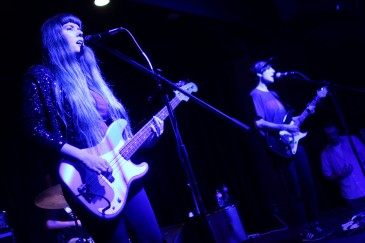 Going by the billing for December 12's Gal Gracen/Watermelon/Courtneys Christmas-themed triple feature at the ANZA Club on certain event listings, one might be forgiven for thinking there's a bit of name dropping gone awry.
Thankfully, the show wasn't anything quite that cynical — why would anyone think that, anyway? — but instead a time-honoured local tradition. With Watermelon raising funds for an upcoming West Coast tour, it was nothing more than a bunch of friends throwing a shindig to help each other out. Christmas spirit, you know?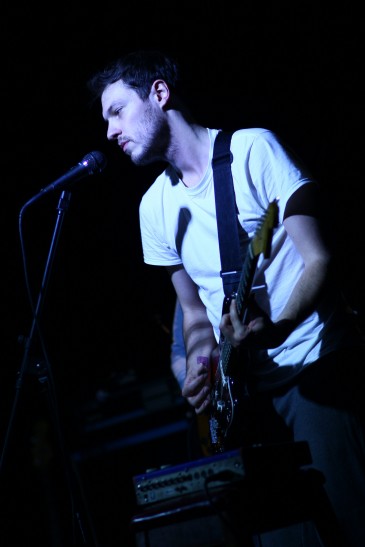 Openers Gal Gracen set the bar for the evening, despite some teething problems with the ANZA Club's PA, which seemed wont to bury their vocals, whether they wanted it or not. Overall, the band was able to indulge their reveries: drum machine balladry cutting through cosmic polysynth pads and shimmering chords. The fact, then, that frontman Patrick Geraghty's vocals were sometimes pushed to the back wasn't much of a problem at all.
It certainly helped that Geraghty cut the tension with his charmingly cornball banter, whether musing on how Santa washes his suit (with "Yule Tide," 'natch) or self-deprecatingly introducing a song as having "low energy" and the one after as having "even less energy," making the best of the intermittently poor sound situation.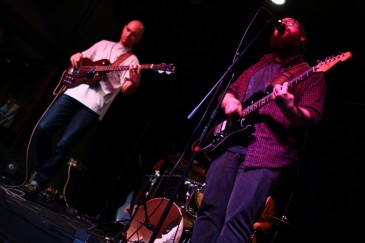 Perhaps Gal Gracen had it lucky though. Starting the next set with little fanfare, jangle-poppers Watermelon soldiered on through the mix that somehow seemed to be worsening. Despite axe man Thom Lougheed's performance being marred by drowned-out vocals and a smattering of flubbed notes — did the monitors cut out, too? — the band held together for most of their set, the rhythm section maintaining a steady pulse and Lougheed keeping things from becoming too workmanlike by throwing in a few flourishes on his guitar.
It was unfortunate, then, that Watermelon seemed to lose it right at the end of their set (and not in a good way): the band dribbled out an insipid cover of Weezer's "Only in Dreams," and drummer Akanee Yamaki nearly dropped a drum stick. To her credit, though, she didn't miss a beat. The moment was a good representation for Watermelon's set: despite occasional but obvious hiccups, at least they got to where they needed to be that night.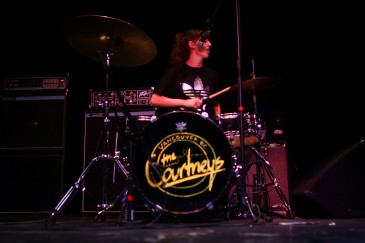 Finally, The Courtneys took the stage after spending the night slinging shirts and music videos on VHS, and the clarity (or lack thereof) of the ANZA's sound reached its nadir. Given the droning, Clean-esque wall of noise they're enamoured of, it didn't make much difference to the Courtneys' performance, inaudible intermissions excepted.
Still, it would have been nice to hear some vocals during their set, especially on their more melodic outings, such as "Lost Boys." Alas, some things were not meant to be.