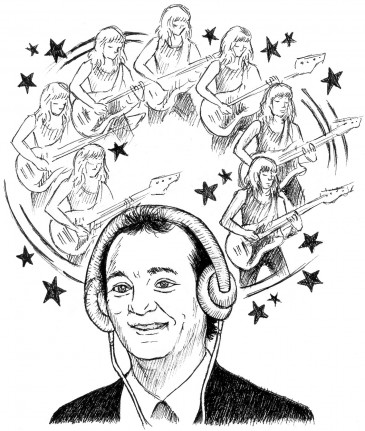 After the festive hangover of December, it's understandable why people are a bit weary of the holidays that follow. That's right. I'm talking about the supposedly special day in February that's become so over-commercialized and bloated with expectations, it's begun to lose all meaning.
I'm of course referring to Groundhog Day and no matter how many people tell me that it was just a holiday invented by Hallmark to serve as a vehicle for selling cards, it truly is a special day. Without it, we never would've had the 1993 classic starring Bill Murray as an arrogant meteorologist who's forced to relive Groundhog Dog over and over again — which brings me to the actual Staff Sound-off question: just as Bill Murray is forced to relive Groundhog Day repeatedly in the film, what album could our staff have on repeat and never grow tired of?

_____________________
Willa Bao, Contributor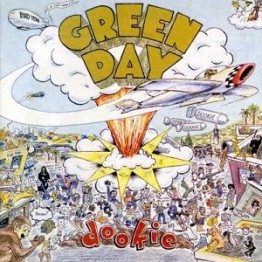 Punk snobs may scoff, but the number one album I've been putting on repeat for years has been Green Day's Dookie. I remember being 11 years old and listening to the CD for hours on end while decorating poster boards. Currently, if you take a look at my recently played list on my phone, you'll see it in the Top 5. The big guitar sound and melodic hooks keep my energy up while the lyrics — from ridiculously hypothetical to those based on experiences — keep me entertained. The drum parts are consistent enough for the mood of the songs to not fluctuate too much, making for a smooth listening experience.
_____________________
Robert Catherall, Contributor: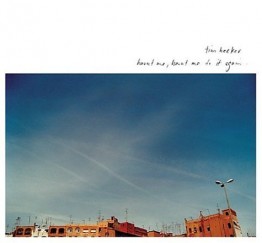 For a day whose only projections are either slightly more winter or an inexhaustible extension of this city's least favourite season, Groundhog Day has got to be one of the year's least celebrated. It's hard to imagine the effect facing those grim options every morning for eternity would have on you. Although I imagine the desolate beauty of Tim Hecker's classic Haunt Me, Haunt Me Do It Again would make an excellent accompaniment. At least on a desert island you get to go swimming.
_____________________
Pyra Draculea, Contributor: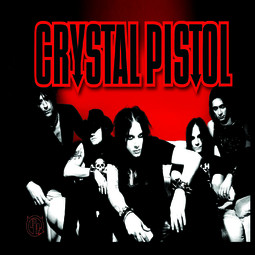 Crystal Pistol's self-titled debut from a few years ago has spent loads of time on repeat in my CD player on and off and on again — and I'm still not sick of it. Good, gritty, obnoxious rock 'n' roll sleaze with smartass lyrics for us to listen to while having illicit fun. I'd rank it right up there with the better Hanoi Rocks, Jetboy, or Faster Pussycat releases, and that's pretty high praise coming from me.
_____________________
Chloe Hoy, Contributor: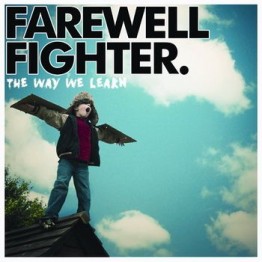 No album will relate more to my 18-year-old self than Farewell Fighter's The Way We Learn. With its upbeat tunes, skillful guitar riffs, and honest lyrics, this album doesn't stay on my shelf for long — or in my iPod's case — unlistened to. Kenny Fleetwood's stellar set of pipes helps make this record all the more worthwhile, an impressive collection of melodic pop-punk songs. Energetic and anthemic, without falling into the trap of overused clichés, the four-piece band continues to leave a lasting impression on my always growing musical palate.
_____________________
Natalie Hoy, Contributor: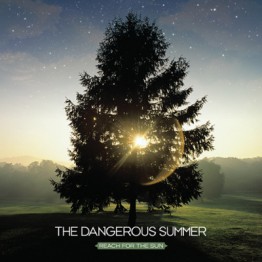 There are few albums that could satisfy my listening pleasure for days on end, but Reach for the Sun, the debut album by the Dangerous Summer, has to take the cake. It never really bothered me that the majority of their songs sound the same: fast-paced, with infectious hooks and AJ Perdomo's distinctive, raw vocals. It's the lyrics that put the album in a category of its own — focussing on the struggles of growing up and finding satisfaction in life, without being angsty enough to possess only teenage relevance. A good listen that never fails to heighten my spirits.
_____________________
Avash Islam, Contributor: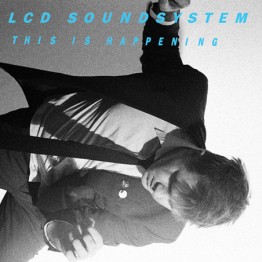 I'm going with LCD Soundsystem's terminal record, This is Happening. There are songs from that album I have listened to for days on end, but the album itself is a perfectly crafted emotional rollercoaster of wild dance-punk and unrelenting melancholy fused into the perfect bittersweet cocktail. A perfect party album for the end of the world, the end of a band, or the end of anything, so it's fitting that it's the last album I listen to.
_____________________
Mike Lakusiak, Contributor: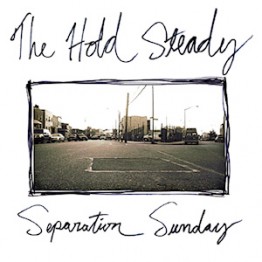 I must have listened to this album hundreds of times and it hasn't worn out yet — and I often overplay albums to the point where it takes years to voluntarily return to them. It's a monument to narrative songwriting and it doesn't wallow or let up from start to finish with stories of hoodrats, skaters, nitrous and hallucinogen abuse, unhinged born-again Christians, and the scenic locations of the Upper Midwest. And what day is Groundhog Day this year? Fucking right, it's a Sunday.
_____________________
Erica Leiren, Contributor: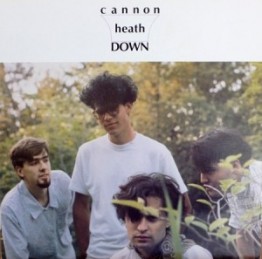 Heart-Throb Companion by Vancouver's Cannon Heath Down is an album I can put on repeat and never tire of. How do I love it? Let me count the ways. Songsmiths Jeff Hay-Roe, Christopher Davenport, Jonathan Brotherton, and Cameron Brown peer mischievously from a light-dappled meadow grove on the album cover. These charming men are the anti-Smiths, and singer Jon Brotherton, the anti-Morrissey. Cannon Heath Down's ethereal harmonies and perfectly confected songs will lift your spirit like feeling the sun on a winter's day. Coy, fey, but bouncy and with monster hooks everywhere, their songs are playful, heartfelt, and without a trace of irony. Whether your seasonal disaffectation is Winter Dreariness, Spring Fever, Summer Open-Road Itch, or Fall Introspection, drop Cannon Heath Down onto your turntable and all's right with the world.
_____________________
Steve Louie, RLA Editor: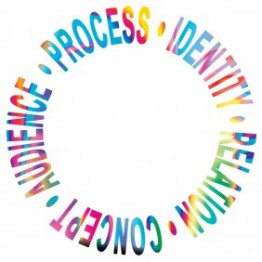 The Embassy's 2013 release Sweet Sensation was one of my favourite albums of 2013 and it's an album I'm still addicted to in 2014. Self described as "punk disco," and eight years since their last full-length, all the perfect album tracks still remind me that the Swedes craft pop gems.
_____________________
Keefer Pelech, Contributor: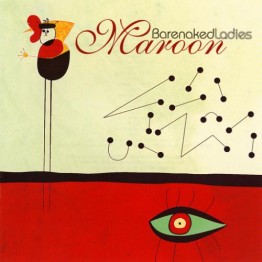 Maroon was the first album that I ever owned. While the album starts off fun and upbeat, BNL use their trademark wit and humour to covertly discuss some heavy topics throughout. In the span of 52 minutes they manage to cover themes such as suburban depression, infidelity, the awkward aftermath of office romances, and the grizzly outcome of falling asleep at the wheel. I've been listening to this album for over a decade and it'll be a pleasure having it in my life for a few more.
_____________________
Omar Prazhari, Contributor: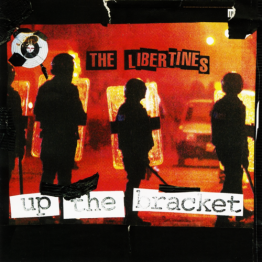 The one album I could have on repeat for eternity would be the Libertines' Up The Bracket. This fuzzy fueled garage-rock album sticks to your head with its catchy melodies, beautiful poetic lyrics while drenched in heavy distortion. The LP also features classics like "Time For Heroes," "Death On The Stairs," "Boys in the Band," and "I Get Along." This album is what got me into garage-rock and lo-fi — meaning I could play this record forever.
_____________________
James Olson, Contributor: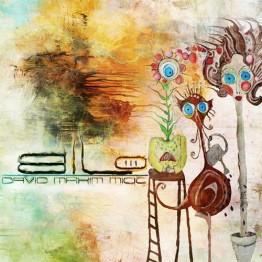 David Maxim Micic's Bilo 3.0 is unlike anything I've ever heard and it keeps getting better with every listen. Micic's sound is a powerful and unforgettable blend of progressive metal, classical, and jazz played with staggering proficiency. Beginning with the soaring strings on "Everything's Fine" and concluding with the triumphant bombast of "Daydreamers," Bilo 3.0 is too enthralling to get sick of. Backed by accomplished vocalists and musicians, Micic's work is complex, unique, and powerful.
_____________________
Max Wainwright, Contributor: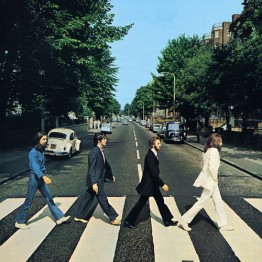 Few albums are so equally absurd and perfect as Abbey Road that I might be able to relive them forever. The Beatles' classic backtracks like it can't resist itself. "You Never Give Me Your Money" bears its melody again proudly in "Carry That Weight." Right when it would make sense for the album to finish with "The End," the cursory closer "Her Majesty," nods right back to the middle sequence it was derived from. That aside, Abbey Road is an album marked by concision and detail. It masters so many lenses of pop so quickly that it demands to be revisited.