CJSF celebrated 13 years on the FM dial at their annual FM Party at the Astoria. About half an hour into the celebration, I had a series of anxiety attacks which dampened by ability to be totally observant throughout the event. The causes of my anxiety were unrelated to the event but, due to the incredible lineup  — Non La, Hick, Other Jesus, Mourning Coup, Swim Team, and Mu — there were a lot of people there, many of whom I knew and which stressed me out even more. I'm not blaming the success of the event but if it had been worse, I definitely would have felt more comfortable. Unfortunately, the event really seemed to be a success.
Pre-attack, Non La started the night in front a fraction of the crowd but still managed to bring their all. I was really taken with the bassist / drummer duo. They had a full sound, which I found really impressive, and had a decent translation of their recorded music for the stage.
Hick, the next act, was the least engaging performer. I thought that was just because I had to run to the bathroom several times during her set, but a couple friends confirmed it. Her sound was otherworldly, but she's well known for collaborating with other local artists and seeing her alone on stage was underwhelming. Her genre is difficult to adapt to a live performance and although the audience around the stage weren't engaged, I heard people playing pool and arcade games commenting on her set.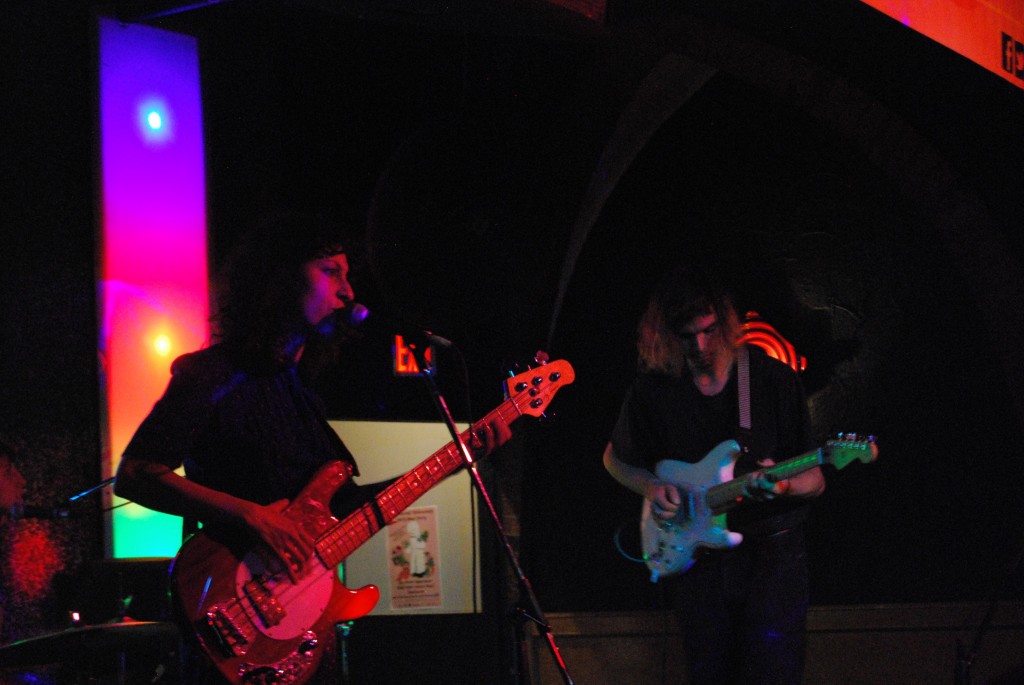 Other Jesus was a total change of pace. They debuted Nick Short as their guitarist — who played with his band Swim Team later on — and the members danced and shouted their way through a super high energy set. It was comforting to see the performers going up genuinely having a great time.
Halfway through the show, CJSF interluded the sets with a raffle with prizes from Red Cat Records, Mint Records, Alarum Records and Big Smoke. The volunteers drawing winners were so enthusiastic, it captivating how much the organizers genuinely cared about their cause. After the announcement, I sat facing a corner for forty minutes while everyone around me got drinks and mingled. It felt like a house party in a venue — everyone knew everyone.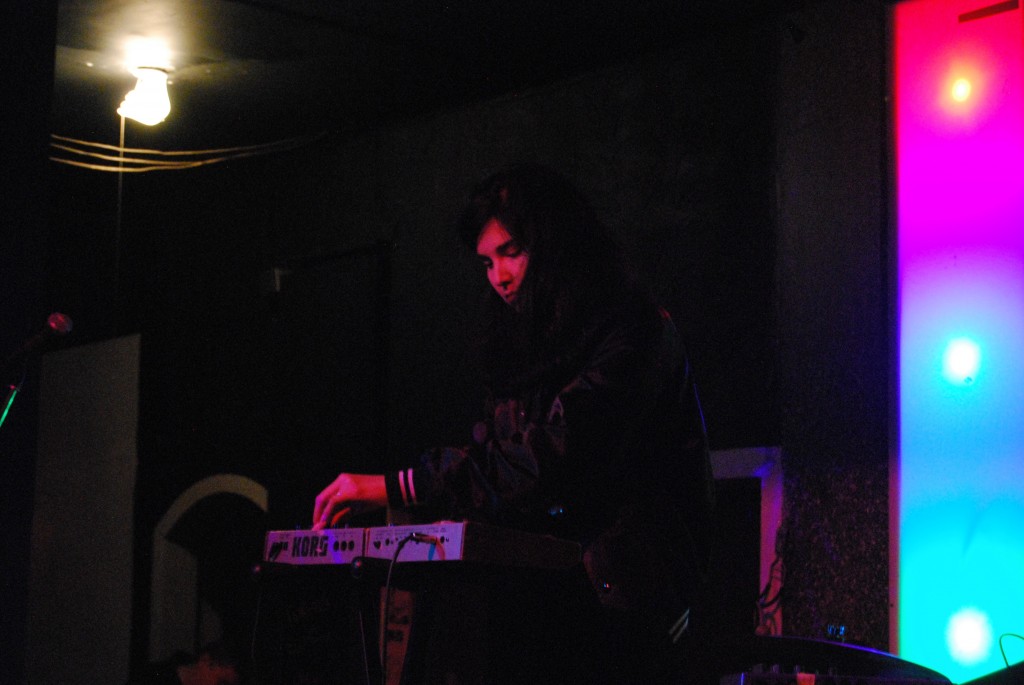 Mourning Coup snapped the audience back with a haunting set. Chandra Melting Tallow screamed into the microphone in ways only she knows how and ended her performance by reminding the audience that all the proceeds from her merchandise she was going towards supporting the DAPL protesters.
I was really excited to see Swim Team live — I'd been a fan for a while but never got to see them perform. I lurked in the back while they banged out really tight songs that radiated with energy. Dorothy Neufeld and Nick Short swayed to Murat Ayfer's strong beats, pulling the crowd from side to side with them.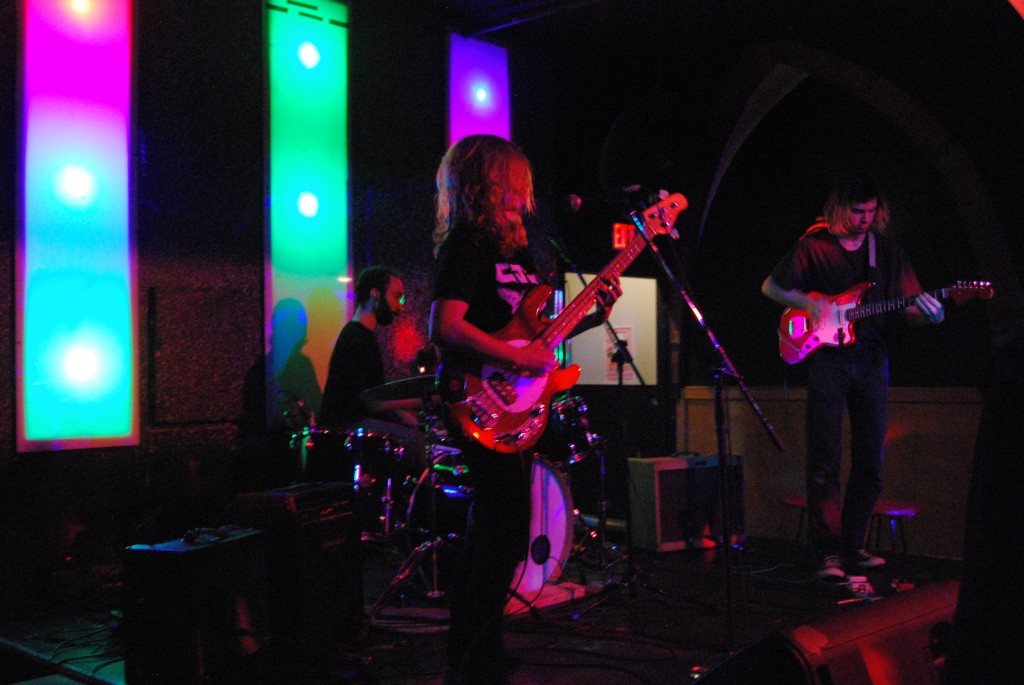 The final set of the night was completely enchanting. Mu floated on stage in incredible outfits and performed their talented hearts out. Fashion has always been a big part of Mu's branding and they used it in full effect. A quick glance was all it took to be drawn towards the stage to be mesmerized by their ethereal music.
This was the most quintessentially Vancouver event I've ever been to. My friend had told me that the lineup was everything that she'd ever wanted in a show. It was a crystallized combination of the city's traditional punk rock and experimental electronic, and CJSF got the best Vancouver has to offer. I didn't really see anything new, but that wasn't the point. CJSF wanted to host something that reflected Vancouver's independent radio culture — they did a really great job of that and had fun doing it, even if I didn't.