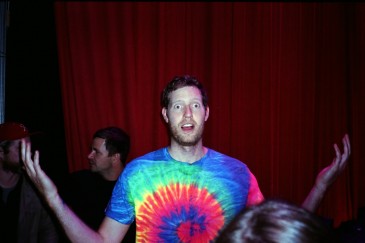 A beer and a movie? Impossible! That is, at least in the province of British Columbia. The latest victim of the provincial government's stranglehold on liquor regulations is none other than the Rio Theatre.
The Rio, located at the intersection of Broadway and Commercial, has been in operation as a theatre since 1938. The most recent chapter of their history, explains owner/operator Corinne Lea, began on October 20th when they were granted by the city a still-to-be-processed liquor primary licence in an effort to expand their entertainment repertoire to include live performance.
The licence, however, has come at the expense of their screenings of cult and classic movies. Lea explained that basically, while a bar can host any sort of entertainment they want, there is no precedent or policy in place in the province for a theatre becoming a bar, aside from an antiquated law dating back to the 1920's that prohibits theatres from serving drinks. Consequently, the province has told the Rio that they can't show movies right now, even if they don't serve drinks during the show. Presumably, the province's stance on this issue is to prevent larger multi-screen corporate theatres from following suit and also requesting the ability to serve alcohol.
The political difficulties for the Rio come at a time when the City of Vancouver is attempting to shrug off its reputation as a venue-less wasteland by implementing its Cultural Facilities Priorities Plan in an effort to support live performance. A staff report released by the City of Vancouver states that, "We do not understand or support the BC Liquor Licensing Branch determining that a so called 'live performance venue' would preclude showing feature films/motion pictures. We do not support any such restriction."
Even with the support of the city, Lea is finding the bureaucratic process painfully slow. She states, "I think the government needs to take a hard look at what their delays do to our economy. It's been over a year and we still don't even know when we're going to get it [our licence]."
Prior to applying for their full-time licence, the Rio made excellent use of their cushy seats and state of the art sound system by hosting shows— including a recent humdinger by Chad VanGaalen— serving beer under a limited issue special events licence – an unsustainable business model for a theatre competing with full-service venues.
People wishing to show support for the Rio and updating of B.C. liquor laws may log onto an on-line petition set up by Lea at the following URL:
https://www.gopetition.com/petitions/change-the-bc-liquor-that-prevents-alcohol-service-at-f.html