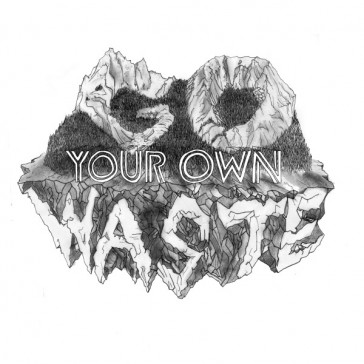 Running June 3-5, Vancouver's renowned independent arts festival Music Waste is coming back, and with it comes a variety of events, from stand-up comedy performances, to art shows, to, of course, concerts highlighting the city's finest.
Unfortunately, only a certain number of bands will be selected to officially participate in Music Waste, but this shouldn't discourage others from hopping on the festival train to promote their own acts. Enter Go Your Own Waste, a portion of Music Waste which gives artists a chance to book their own show in conjunction with the fest. While many of the official Music Waste concerts will take place in bars across the city, you have total freedom as to where you want to put on your show. Instead of a stodgy old club (no offence), you can hold it at a friend's art gallery, a storefront, a restaurant or even some place zanier (be creative!). Previous GYOW spots include Main Street's Lucky's Comics, the East Van alleyway behind Goody, and W2 Storyeum, and have featured performances from locals like global-minded dance band Basketball and popsters Oh No! Yoko. So long as you keep the cover charge to $5 and accept Music Waste passes at the door, the festival will help promote your gig.
While organizers want to pump up their local scene as much as they can, with so many bands in town, it's unrealistic to book each and every act. This is why spreading the workload—Music Waste is, after all, run mostly by a volunteer committee—through the GYOW program is so important.
"We don't have the capacity to present every single band in this city, but we can definitely promote every single band in this city," volunteer Mark Richardson says, alluding to both the fest's annual guide and the information presented on Musicwaste.ca.
"The festival aims to promote the local talent" adds fellow volunteer Kasha Marciniak. "I'm really happy to help them out in any way I can. The festival is a big community builder."
While promoting local art is a huge part of Music Waste, another is to make the event affordable to everyone. "One of the purposes of this festival is to offer a great weekend of good music and culture for a cheap price," says Richardson. With that in mind, festival passes will be sold around town for $15.
If you're interested in setting up your own show as part of Music Waste's Go Your Own Waste program, get in touch with festival organizers at Musicwaste.ca or via Twitter or Facebook. Hurry and find your venue of choice, though. The application deadline is April 15.
Also, stay tuned for a full guide for Music Waste 2011, Go Your Own Waste shows included, in the June issue of Discorder.
In other Venews //
The Lotus Hotel has recently changed ownership, leaving Hump Wednesdays at Lick, Ice Cream Social and Mod Night at Honey and other events at the trio of bars on hiatus until further notice. Tristan Orchard, Hump Wednesday's promoter, says that he knows the building was not purchased by the Donnelly Group, however, the rumours he's heard suggest the space may end up being an Irish style sports bar. "It's sad that these cool little spaces on the fringes get noticed and then gentrified into something that's so mainstream," he says.
W2 Storyeum will closing its doors as of May 1 and the space will be taken over by the Vancouver Film School.