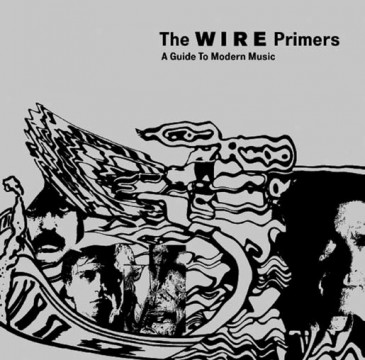 A highlighter, a laptop and The Wire Primers—you could do worse for a quick intro to modern music. Reading like liner notes to artists like Sun Ra, Sonic Youth and Stockhausen, the 19 "primers" collected here are part of an ongoing series printed in The Wire, the British magazine of "improvisation, electronics and avant rock."
First published in 1982, The Wire began as a monthly free jazz and new music review. Since then, it has widened its range, not only by tapping obscure new sub-genres, but also by putting the faces of Iggy Pop and Grammy-nominated Madlib on its cover.
After a shakeup in 2000, The Wire's staff writers bought out the magazine completely—a move that lets them seek new music without much commercial pressure. This noble outfit now broadcasts a weekly FM show, hosts mp3 fea- tures like its Invisible Jukebox interview series, and helps organize gatherings like the MUTEK electronic music festival in Montreal.
Rob Young, the magazine's editor-at-large, basically arranged this collec- tion so that it slides up from familiar to abstract. More familiar, pop-bending genres (Tropicália, No Wave, funk, dubstep, turntablism and etc.) give way to the increasingly esoteric, experimental sounds of free jazz, music concrète and modern composition.
Librarians could file this guide under Very Fine Arts Ref. Each primer is just seven or eight pages long, but in that space the writers detail up to two dozen gem recordings from a single artist or genre. The result is a highly selec- tive collection. The noise primer covers just post-1990s and mostly Japanese output, for example, and the James Brown primer picks out just seven of his 85 albums.
One of the book's great strengths is that it avoids the kind of OCD, record- collector mentality you might expect from an almost entirely male cast of dedicated music journalists. Peter Shapiro, for example, squeezes a pretty complex and moving biography of Nigerian highlife superstar Fela Kuti into the fixed format of a one-page intro followed by album reviews. And David Keenan manages to cram a good survey of Sonic Youth's myriad labels and side projects while still trying to evoke what it's like to hear the band by quoting a sleevenote from Thomas Pynchon: "Two free men met a slave. Everyone goes home barefoot. Right-fuckin'-on."
Really, you can only criticize this collection for what gets left in or out. The Wire aspires to an international audience but, based in the U.K., it does have a natural lean towards British music. Granting a primer each to both U.K. grime and dubstep is a little hairsplitting, maybe, particularly when Shapiro covers so many subgenres in a single primer on turntablism.
But, to steal an HBO analogy, this guidebook works a bit like The Wire on television. After five seasons on its drugs, docks, government, school and media scene, Obama's favourite TV show gave you a pretty good picture of Baltimore. Some things got left out, and the parts that got in came in from a particular point of view—a pretty angry look at the city's inner workings. A more balanced, comprehensive take would have been boring to watch.
Likewise, I think some of the best primers from The Wire magazine (on field recording and West African psychedelia) are missing from this collection, and it is a bit of a let-down to include both Captain Beefheart and Frank Zappa with no space left for krautrock. But with just 200 pages and all of post-war music to review, editor Rob Young did not intend this book to be comprehensive. Instead, he delivers a diverse set of punchy, well-informed pieces that ultimately build up to The Wire's own take on modern music. It's a good angle and will lead you strange places.