Fridays at 6pm CiTR broadcasts a chorus of voices, laughs, discussion and music. Lady Radio was created from a grant that founded the Women's Collective in September 2015, and is coordinated by Elizabeth Holliday. I am lucky enough to be one of the many dedicated programmers on the show which centers women's voices and issues.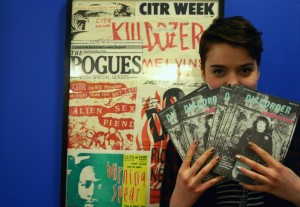 Growing up, discussion among women was more than just a friendly pastime for me. It verged into the realm of the sacred. The conversations I had staring into the darkness just before going to sleep at sleepovers were where I fostered most of my most intimate, searching and nourishing ideas and relationships. Just a few souls lighting the room with the quiet thoughts of life.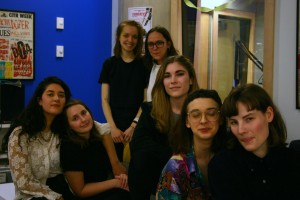 Lady Radio has become a space for me and many others in the collective to find this kind of solace, connection and solidarity. Programmer Ivanna Besenovsky cites that the collective is "so purely and authentically women trying to collectively create this amazing thing, coming together for a shared love of female power in creative and intellectual capacities … I'm constantly astounded by how everyone really wants to be here and supports each other."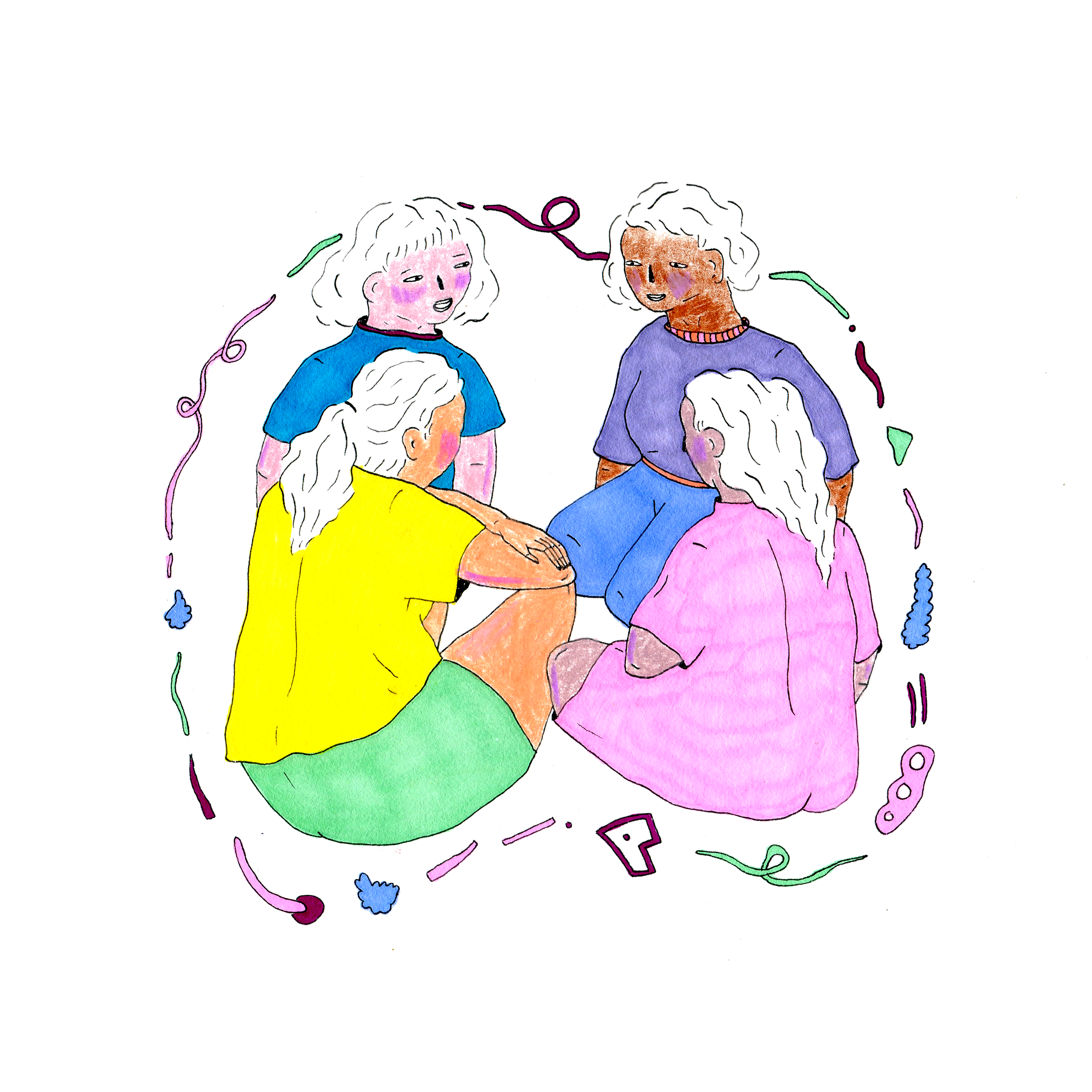 This support is evident in the layout of the show. Each show is based around themed topics. Anyone who wants to talk about something gets a chance to address it by leading a show with interviews, music and discussion, and everyone else participates to encourage each other's passions. Topics so far have ranged from female sexuality, sexual assault, tattoos, literature, poetry, to science. Creativity is fostered and developed with support and respect.
And largely, these topics are not interests isolated to one person in particular. As programmer Cassandra Rodgers shares, "I come from a small town and there was no collective for women or like-minded women. I am overwhelmed to share interests with so many people. I had no idea what kind of format to share information in, I was used to bouncing ideas off of people who didn't care."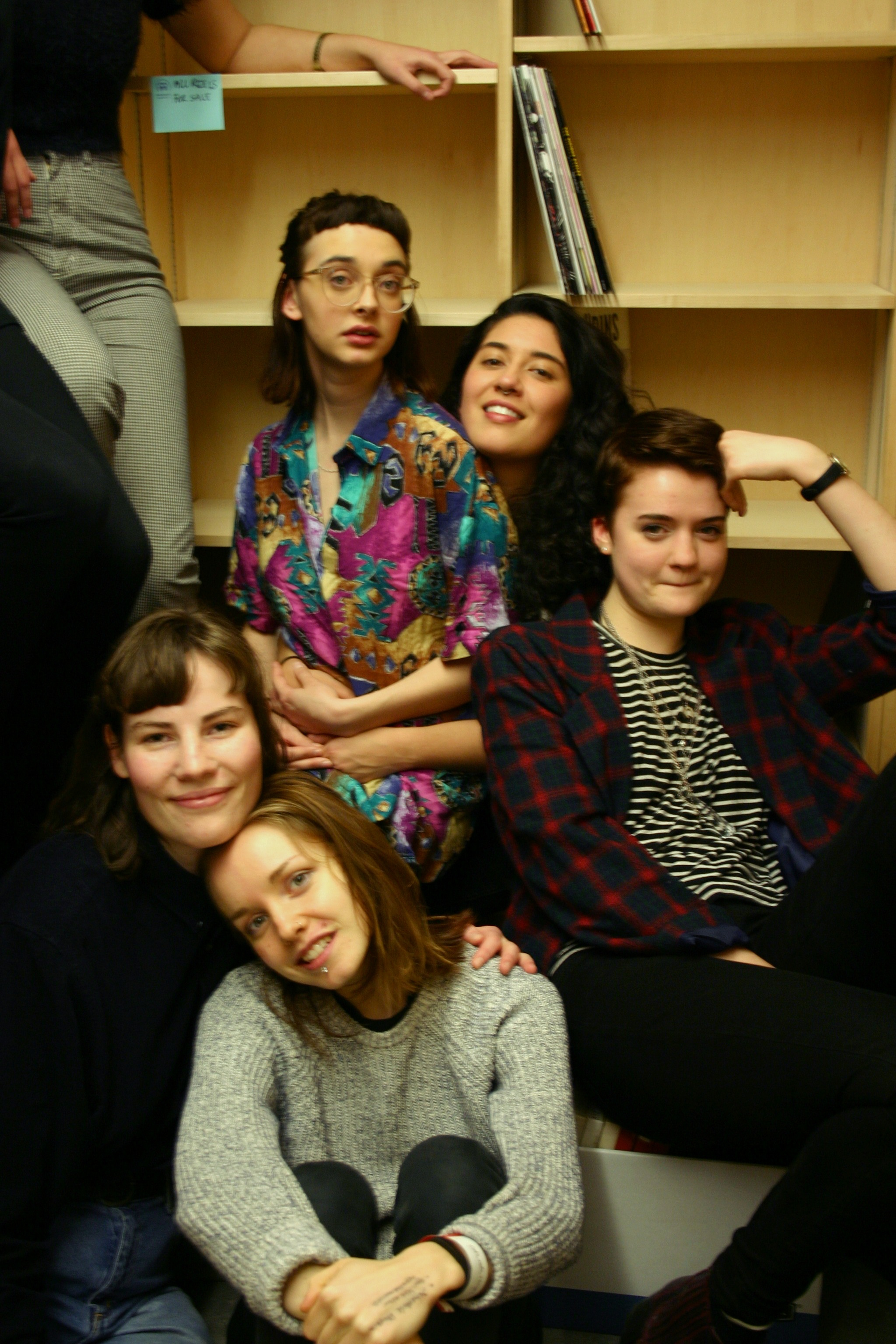 Finding a space to be heard and discuss is the meaty raison d'être of Lady Radio. This hour each week shines a lamp on difficult or unknown conversations. And a lot of the conversations are extremely personal and intimate in nature. One programmer I interviewed told me that during the sexual assault talk she came to the painful realization that she had been sexually assaulted. She says that being present for the discussion "gave me the chance to deal with it. It was a catalyst for becoming complete on stuff."
Because such important dialogue can happen on air, other people can have these conversations with themselves or realize that they are not alone in their more private experiences. This eliminates a lot of shame and self-doubt not only for the programmers, but the listeners and friends with whom they choose to further the line of discovery with. Lady Radio's engagement in difficult topics opens up a platform for larger societal discourse and change.
Sharing experiences is the main vehicle for causing social change and the consensus on the Lady Radio community is that, as programmer Krista Anderson says, "We come together for the same reason: to ask important questions and question things together. There is a specific need to share the experience of being a woman." Rodgers similarly states, "It is important to learn about women and have education instead of competition for resources and ideas."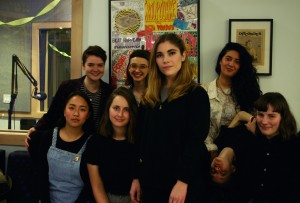 The elegance of Lady Radio lies in the little world curated every week. Commenting on the evolution of the show, Holliday says, "It's become its own self-sustaining thing. Everyone's become very self-motivated and people are going out and doing it themselves. They have the tools now."
What was once a nebulous of ideas has become an elegant microcosm of women searching for truth, asking important questions, and sharing experiences and culture to build a better future.
X
Lady Radio airs every Friday on CiTR 101.9FM 6-7pm. For updates on the collective or if you're looking to get involved, follow Lady Radio on Facebook or Instagram @lady.radio, or visit citr.ca/radio/lady-radio.