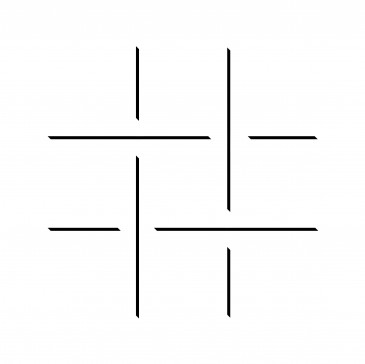 Género [ˈxe̞.ne.ɾo̞] – Genre, gender, to generate, and textile.
The multiplicity of meanings behind the Spanish namesake of the record label run by Soledad Muñoz, serves well to characterize its versatile functions. Releasing tapes by female artists is one of these functions, with a discography that so far includes releases by D. Tiffany and Regularfantasy. Muñoz's curation has also been behind the Sounds at Sunset series of outdoor events featuring unique performances using sound and visual media. However, what sets this label apart and simultaneously gives it a coherent identity is the vocal commitment, made by Muñoz and the artists in the label, to consciously provide an outlet for difference that goes beyond the gender binary.
Complex, yet welcoming and approachable, Genero's direction is not unlike the presence of Muñoz herself. A Chilean-Canadian artist specializing in textile art, her work and areas of study range wide into fields of experimental sound, film, and skateboarding. Given her background, the metaphor of textile in both the name and the label's logo makes a lot of sense:
"I like the metaphor of the woven structure because it's interlaced. You cannot have a woven structure without a lot of thread. A thread by itself is just a thread, but you get this whole textile from threads interacting with each other."
This unique totality results from different elements working together symbiotically and is what Muñoz seeks to bring to the Sounds at Sunset series, which has been happening at a gallery on Clark Drive named Sunset Terrace since the summer of 2014. Muñoz feels most at home in this practice, which has previously featured film screenings, installations, and experimental sound performances. The list of past sound sculptors at the gatherings includes Chad Thiessen of Aquarian Foundation, Daniel Rincon, and Muñoz's partner Jaymes Bowman, — better known by his alter-ego Young Braised.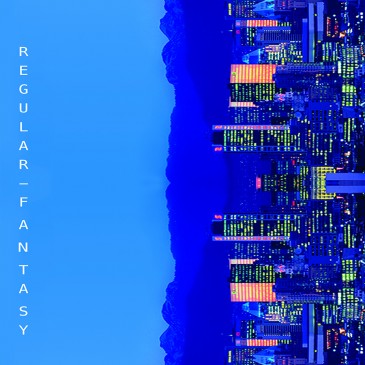 As people began exploring the use of machines to make previously unheard of sounds, electronic music quickly became something of a boys club. In both underground and mainstream contexts, attention given to male artists has been disproportionately overwhelming. Speaking to me about how this phenomena continues to occur — despite some of the most pioneering work in the genre having been done by women — Muñoz mentions artists like Laurie Anderson, or the BBC Radiophonic Workshop's Delia Derbyshire and Daphne Oram. As women suffer in a patriarchal culture, the narrow variety of music being produced reflects their suffering. Muñoz explains, "I feel like the standardization of music is very easy when it's mainly one gender and one race doing it. So then, when you give a voice to difference, it's like, 'Oh, you can do that with those same instruments!'"
Starting an initiative that is openly and vocally feminist is bound to spark criticism and discussion. Some forms of feminism come off as propagating a binary in gender that is already unnecessarily restrictive. Others may be worried about a feminist tag being used much in the same way the gluten-free tag has come to be marketed to a specific culture or lifestyle.
In recounting the kinds of conversations she has had with people about Genero, Muñoz seems very happy to be generating these questions and discussions in the first place. "When I started the project, a lot of people would question me being very straight up and calling it a feminist initiative, and I feel like feminism doesn't refer only to gender."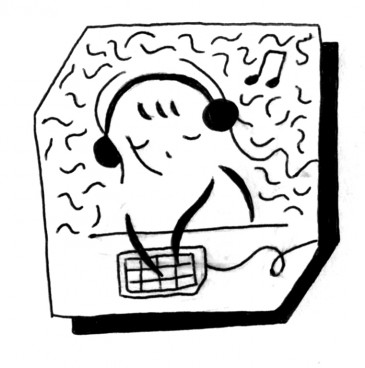 Citing feminist philosophers and activists like Bell Hooks, Judith Butler, and Martha Rosler, Muñoz made the argument that you can't talk about feminism without talking about race, and addressing discrimination faced by anyone who is in any way different. With this broader sense of feminism in mind, she sums up her point of view with a mantra: "Being feminist should not be a binary, it should be a natural state of being."
The way that Muñoz sees the state of inequality shifting is not by creating conclusions, but through listening to different perspectives. This, in effect, is the conceptual purpose of Genero — to provide different perspectives to listen to through sound; a motive that Muñoz thinks is especially direct and emotionally affective.
Shedding the "for women, by women only" perspective, Muñoz views Genero as a social project. Genero has been openly interacting with the arts community in Vancouver, and in return has been met with reciprocity, understanding, and support. In telling me about how Richard MacFarlane, the big daddy behind 1080p Collection, approached her to offer help with producing tapes, Muñoz tried to describe his immense sense of self-consciousness about coming off as being patronizing in any way, which was only surpassed by his genuine desire to help.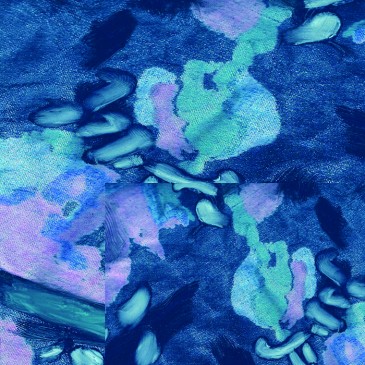 Daniel Rincon, who is responsible for booking talent for the Fox Cabaret, has also been crucial in providing spaces for Genero to feature its artists. So has Chad Murray, curator of the Free Association multi-room takeover of Fortune Sound Club happening in April, which will highlight a selection of Vancouver's creatives. Featured beside locally and internationally established labels, Pacific Rhythm and 1080p, Genero will be hosting sets at this April 2 event, with performances by House DJ Jayda G and Montreal-based experimental artist, RAMZI.
The year ahead for Genero is teeming with activity, and the eclectic list of planned releases includes the hardware-based techno abstractions of Minimal Violence (Ashlee Luk and Lida Pawliuk) as well as Francesca Belcourt's smooth and crystalline sense of R&B, produced with a helping hand from Patrick Holland (a.k.a. Project Pablo). "I just want a lot of women to play music," Muñoz tells me, and the stream of releases on Genero works towards that goal.
When asked what she has in mind for the more long-term future, Muñoz gives a clear sense of what she wants: "Equality is what I want, and it's a life-long thing." While she concedes Genero might not reach that goal on its own, it is certainly doing its part.