I think everyone's still a little spooked from last week's excitement but Night 5 of Shindig 33 took place last night, Tuesday, November 15, at Pat's Pub with Crumb, Pocketmilk, and Devours bringing great energy and great sets.
Crumb started the night with a super punk set that really got the crown going. The lead singer leap and bent across the stage in a contortionist act that really drew the audience in and took the music to a whole new level. I don't usually listen to their genre but I could tell that they were really amazing at what they were doing.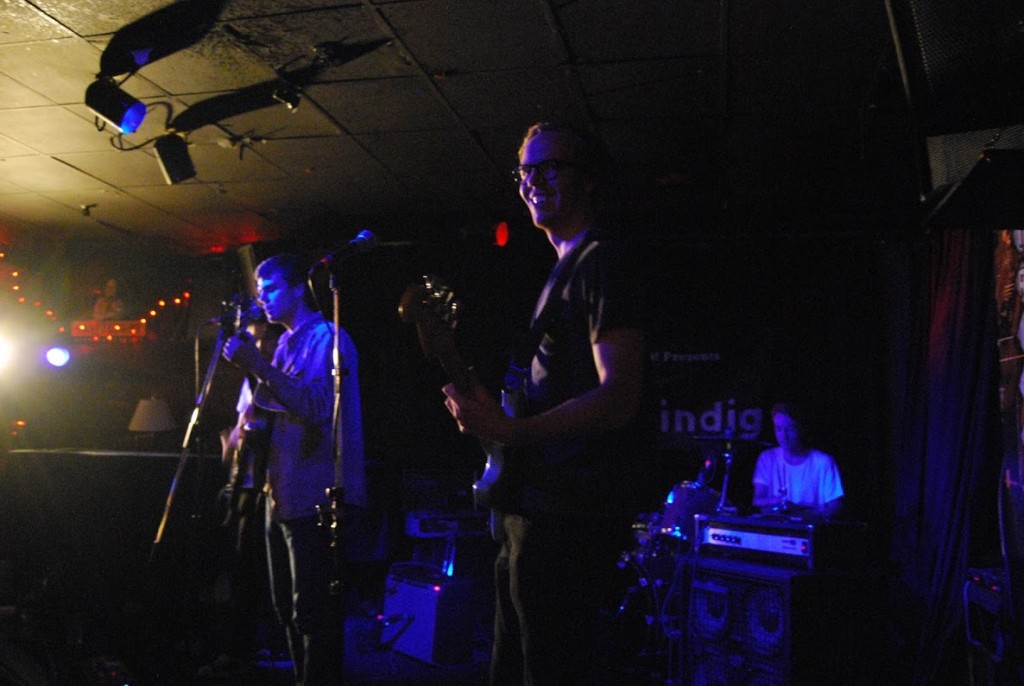 After a short break Pocketmilk went up and showed their stuff. Their set was a little lower energy than Crumb's but the crowd was really into their sound. There were a few feedback issues that damped the show but they were sorted out fairly early on and the band went on to give a super smooth performance.
Pocketmilk's set was followed up by a kind of awkward session of Jokes+Fun Facts for Beers. There weren't a lot of willing contenders but that might have been because I intimidated the crowd by stealing two people's jokes and fun facts. But we made it persevered. The highlight was provided by Discorder RLA editor, Jasper: I, for one, like Roman numerals.
After Andy's flawless hosting Devours came on stage and really made it their own. Wearing maybe the shiniest and most colorful shirt I've ever seen, Devours joked with the crowd and toyed with their tunes in a really spectacular showcase.
And the winner was… Devours!
Make sure you come out next Tuesday, November 22, for Shindig Night 4 with Mire•poix, Class Act Rap, and Villian Villian. Check out the Facebook event here.
-We would like to acknowledge that Shindig takes place on unceded Coast Salish Territory-