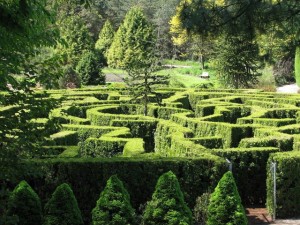 Tune in to CiTR 101.9FM from 6-7PM today to catch the radio premiere of The Duke of Green, a new musical work by award-winning composer Graham Flett!
Inspired by sustainable living and architecture, and in line with the city's Greenest City 2020 Action Plan, The Duke of Green had its world premiere at the Van Dusen Botanical Garden on September 14th. The piece exists in four versions, with each tracing, erasing, copying, or mixing new ideas with its predecessor. Each version is named after a different shade of green: Keppel, Laurel, Mantis, and Viridian.
Flett is currently based in the UK. Through his work, he aims to "explore the limits and expectations of certain musical styles and their overall ability to be destroyed, combined, and reconfigured." He will offer a short introduction to his work during the premiere.
4'33" is a weekly show at CiTR with a focus on contemporary classical and experimental music, hosted by Gregory Gan.