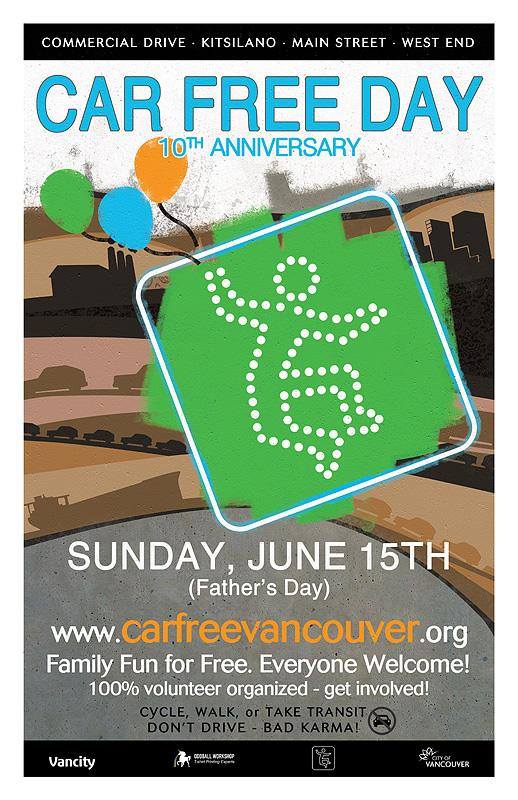 CiTR is proud to be sponsoring the wonderful tradition that is Car Free Day Vancouver! On Sunday June 15th, come join this year's celebration which marks the 10th anniversary of Car Free Day Vancouver as Main Street (along with Commercial Drive, Kitsilano, and the West End) will become transformed to a pedestrians-only zone, filled with soothing live music, tasty food, and a ton of great shopping. Over 100,000 people are expected to be in the Main Street area alone!
You can find CiTR set up outside a lovely little shop called Giving Gifts, on the corner of Main and 30th. We will be playing some of our favourite tunes and giving away some awesome swag, so feel free to drop by and say hello!
Check out Car Free's Facebook page for more info. If you would like to get involved as a volunteer, you can still sign up by visiting Car Free Vancouver's website.