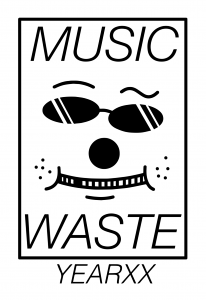 Music Waste Festival is approaching its 20th birthday from June 5th to June 8th! This festival is as local as it gets, utilizing a variety of venues around East Vancouver and featuring local bands such as Skinny Kids, NEEDS, B-Lines, sontag, and much more.
With such a heavy emphasis on local independent music, you may very well catch the next big band in action…or at the very least have a good time meeting new people and exploring new venues while you are it! With all the venues kept within walking distance and full festival passes costing only $15, Music Waste is the easiest way for fans to see more local music in one week with little effort.
You can find the full schedule here. Also make sure to check out the Facebook page for more details.
Sponsored by CiTR and Discorder magazine.