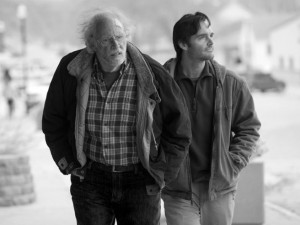 The Vancouver International Film Festival opened last night with the melancholy, funny and beautifully textured film Nebraska.
The VIFF gala was none of those things, but there were a lot of amazing ladies in corsets to look while you were waiting for people to give you two inches to move through the Vancouver Club.
While the gala was more a celebration of industry than art, the Arts Report did fandangle a  fantastic conversation with Charles Wilkenson, director of Oil Sands Karaoke (hear the review at the opening of this week's Arts Report) and a few questions of Will Forte, star of Nebraska. (Nebraska was directed by Alexander Payne, and scripted by Bob Nelson, of Almost Live fame – a script it took 10 years to develop!)
Both gave insight into what went into developing these films which walk the line between humourous and heartwrenching.
Nebraska
Forte was the star of the evening, showcasing his honourary Canadian (Bob Nelson's highest compliment was bestowed on Forte during the pre opening speeches) sweetness to everyone who approached him. His affability actually kept  him trapped in one corner surrounded by well wishers for the majority of the evening. I, Maegan (Arts Dir), and Eleanor (Sponsorship Coordinator) nudged their way in and after some gushing (I mean, this is Abe Lincoln, MacGruber and a SNL superstar after all), and some actual conversation, we talked to Forte about playing the well meaning son but seemingly aimless son to the well meaning but cantankerous Bruce Dern and June Squibb in Nebraska.
[field name=iframe]
After commenting that I loved comedic actors in dramatic roles because of their sense of timing, I asked Forte if he approached the role differently than a comedy. He responded that he does what he always does, "try to play a real person." The difficult part was choosing how to hit the beats, how to use his instincts. He found himself asking himself "Should I hit the comedic, funny beat, because I know I can, or should I hit it like someone without that ability…or like someone [a non comedian] who has comedic timing, who is funny…?" He went on to hope that he was successful, and we assured him he was. There were plenty of both quietly and laugh out loud funny moments, as well as many moments of moving contemplation on the end of life (and the beginning and the middle)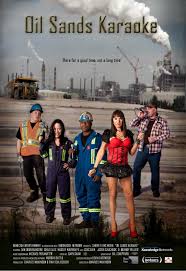 Oil Sands Karaoke
Oil Sands Karaoke (Oct 04 07:00 pm, International Village #10; Oct 06 02:30 pm Vancity Theatre, Oct 11 01:30 pm SFU Woodwards) is similarly full of funny and quiet moments of reflection. I got a chance to talk briefly with the director, Charles Wilkinson. How did the film represent his personal politics, and what was the process of developing a film that was so political and so un-activist at the same time?
He says that he could have cut it in such a way that it vilified Fort McMurray, Alberta and the Oil Sands – and the people who work there – and it would have killed at Sundance. He wanted to investigate the people who work and live there: who they are, why they are there, how they survive. "If I take these people – who have told me things they wouldn't tell their doctor – and cut it to make them look bad, I'm betraying a confidence. I'd be exploiting them also."
But Wilkinson is vehemently opposed to the sands. "When we screened the first cut to audiences, I got responses like 'I can make $200,000 up in Fort McMurray? Sign me up.' No, no! That's not what I wanted either." Rather, you can see for yourself the hardship, unpleasantness, exploitation and devastation that is occurring in Fort McMurray, Alberta. The film focuses on what people do to survive. For many it's drink and drugs, but for those in this film, it's karaoke. In fact, karoke is as much a star of the film as the people or the sands, not just a quirky backdrop.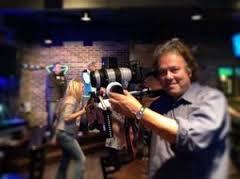 "As a musician, I always hated karaoke," says Wilkinson. But he's been turned, at least when it's done as these residents and workers do it. "I'm really glad we could make karaoke seem as interesting and important as these participants do. They are so passionate. And many of them are really great singers!"
The film is not actually "a debate between the hard hats and the hippies" as noted by Inside Vancouver, but rather a way to have the politics seen in light of the humans who inhabit this slippery – oily, if you don't mind – landscape.
VIFF Opening Review
At the end of the night, I asked Eleanor what she thought of her first VIFF opening gala: "It was fancy as shit." Indeed it was, Eleanor; indeed it was.