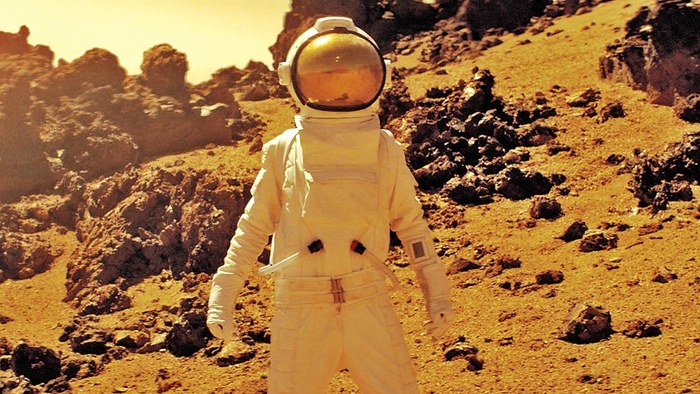 The Vancouver International Film Festival 2012 runs until October 12. Wanna see films and write about them? Email arts@citr.ca.
Among others we saw: Persistence of Vision, Soundbreaker, Virgin Tales, Two Little Boys, and Little Trips 2 [pictured above].
Read on for reviews from the Arts Team: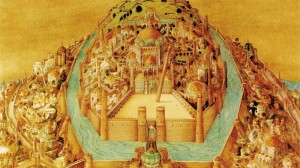 Persistence of Vision
, directed by Kevin Schreck, is a sort-of cautionary tale against creative obsession. The film, which had its world premiere at VIFF, looks at Richard Williams, animation director for 
Who Framed Roger Rabbit?
and probably a madman. For thirty years he pursued an epic animation feature that he never finished, seemingly torturing a series of animators in the process. Though some of his co-workers praise his tenacity, I would definitely not want to work for him. Williams did not agree to appear in the film, so the the story relies on archival footage of him describing the experience of working on the project.  Featuring some incredible animation, Persistence of Vision suffers from a problem opposite to Williams': it seems hastily done.  It is never clear why Williams wanted to tell this particular story, nor do you get to know the plot of his project, or what was so innovative about his animation style. While it's compelling to see someone so singularly pursue a project with so little pay-off, I just wish there was a bit more insight into what his motivation was. – Ariel Fournier
Peristence of Vision screens again on October 12 at 10:45am at the Pacific Cinematheque.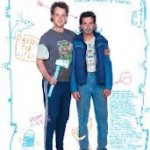 As a fan of
Flight of the Conchords
and virtually anything Bret Mckenzie or Jemaine Clement have done since, I had high hopes for
Two Little Boys
(starring Bret), and it didn't disappoint. The film succeeds as a heart-warming and hilarious story of friendship despite a dark sub-plot involving murder. I left the theatre surprised at this entry's sincerity. – James Bates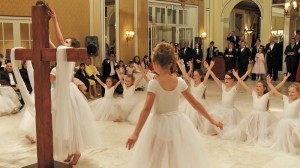 Virgin Tales,
directed by Mirjam Von Arx, is an intimate portrait of the WilsonFamily. Patriarch/father, Randy Wilson, founded the American custom of purity balls where daughters promise their fathers that they will remain virgins until marriage. The film focuses on Randy and his oldest, unmarried daughter Jordan (22 years old). The film is disturbing, though not because the family has hidden secrets or are a band hypocritical monsters, but instead because of how they embody their own Christian ideals. The mood in the Wilson home is suffocating. Von Arx described the feeling of filming the Wilsons as claustrophobic and it is comes across in the movie. Their entire existence is wrapped up in gender norms so restrictive that being a woman is a full time job for the Wilson ladies. Jordan waits to meet her husband while she teaches other young ladies to embody grace and manners at workshops she organizes. And every goddamn (sorry, I mean gosh darn) thing the family does is marked by some strange ceremony they invented for the occasion, always preceded by exhausting beauty prep. Von Arx sometimes seems to reach a little when stating the political importance of the Wilsons, but their story is no doubt important when you consider how many people in America, either are just like the Wilsons or aspire to be. Perhaps most shocking of all is how sympathetic the family is. The audience was obviously at once horrified and drawn in by the Wilsons. Despite a pointed and often mocking Q&A discussion of the documentary, when Von Arx announced that after the film wrapped Jordan did indeed marry the man of her dreams, the crowd cheered. – Ariel Fournier
Virgin Tales has one final screening on October 12 at 3:15pm, Granville Empire Cinema 1. And if you miss it, a shorter cut will air on CBC television on October 20 on the Passionate Eye.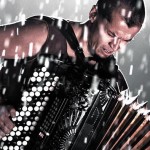 It was very inspiring to be given insight into avant-garde accordionist and composer Kimmo Pohjonen's process. The highlight of Soundbreaker: The World of Kimmo Pohjonen was his performance outside a rural English barn that features  locals working farm equipment on stage, the sounds of farm work mixing with Kimmo's accordion and other more percussive elements. At one point, he even turns his accordion into an acoustically unique controller that triggers different farm equipment sounds he recorded while travelling the English countryside. Highly recommended for musicians or anyone interested in the creative process. – James Bates
There is one more showing on
Friday (Oct 12).
Little Trips 2 is the return of a series from 2009, a collection shorts that take you through time, space, and perception.  I love shorts series because you get such a variety of vision, approach and execution. However, because it is an emotional rollercoaster – rarely are shorts series well ordered –  they can be exhausting, and there are always duds.   So here is a rapid fire response n to these Little Trips.    My scale is based on my reaction and that of the audience. Film science.  – Maegan Thomas, Arts Director.
Punched
, directed by, 
Michael Rittmannsberger,
opened the series with a bang. That's some poor explosion humour, but it really did leave people a little addled to begin with.  But this, like the best shorts, tell many stories at once: about race, suspicion, parenting, youth, kindness and consequences. Quietly acted, with intensity. Smattering of applause but in a, "wow, how do I deal with that," way.
The Return
, directed by 
Blerta Zeqiri
, tells the story of a return of a soldier from a Serb prison to Kosovo after four years.  Shot in a stark, realistic way with stark, realistic performances it covers the intense emotions – from tears to laughter – that come with such a return. Laughing and crying and making harsh decisions. This one was really moving without being saccharine, even when the message seems to be choose life.  Applause after slow breathing, deep contemplation.
Voice Over
.  In this surprising short by
Martín Rosete
, you are on the edge of your seat, then wrenched off and on it by the omnipotent and omniscient Voice Over.  Rosete balances the gorgeous cinematography and three very intense scenarios with humour, leading to that first event in a young persons life that is comparable with suffocating, drowning or detonating a bomb. Applause after the laughter of relief.
Jay Rosenblatt
gives us the view from 
The D Train
, as an old man's life is represented with found historical images. A very sweet view of a very stereotypical old timey 1950s life. Borders on nostalgia though, and ultimately is saved from the "what's the point" moment by the dedication to Rosenblatt's grandfather (one assumes). Sweet, but not particularly illuminating. Awws with light applause.
Double Shift
, directed by 
Amit Roy
and 
Swati Bhattacharya
is a brief portrait of a man who portrays two very popular and powerful figures in traditional/modern Dheli:
Hanuman
/Santa Claus. Very funny, and gorgeously shot – and was actually shot at a busy temple marketplace guerilla style. Having the director there was great insight into the process, but the point was pretty simple.  Enthusiastic applause and laughter.
Never a Shade of Gray
directed by  
Peter Bolte
was not good. Sorry Peter. Perhaps it is a failing of my own viewership, but I bristle when a character is made cartoonishly pathetic in order to have them explode.  No one who puts up with their not quite ex wife hooking up with a criminal in your own bed explodes – they are too pathetic. Also, they don't exist. And if you are going to have a narrator, choose a voice that doesn't make you hate the character and yourself.  Ask 
Martín Rosete
for tips. Ultimately this character does hate himself but not in an interesting way. Barely polite applause from audience, crossed arms and bitch face from me.
Dunas
, from 
Alexander Quezada
: "After a take is wrapped, a film cameraman keeps shooting while going for a poetic, voyeuristic and strangely sentimental walk." I included this because I had no idea what this was about/for. Digital can do a lot to make things look lush and sharp but for what purpose? No applause from audience. Theories:  a) no one was sure it was over and b) two poor films in a row made them grumpy.
Good Karma $1
by 
Jason Berger
and 
Amy Laslett
is a really funny and unique look into communication and culture (and communication culture) by studying homeless individual's creative cardboard signs. At one point I thought that it would be two rich people doing what poor people do but better (as they tried to make their own signs) but they really do learn about personal truth and authenticity in a small way. It was shot, cut and scored like a Mac Ad though; you could tell this was made by advertising gurus. Non objectifying laughs and applause (though mine were dampened by the dusting of  "well meaning rich white guys teaching us how to be generous" syndrome).
Thomas Gleeson
asks what is a 
Home
?  In three distinct parts, we see the New Zealand landscape from inside a "floating" building,  the precarious nature of a whole house on a flatbed to the difference a family can make to a house (making it, I presume, a home).  I'm not sure whether it needed more narrative structure, or less. But it was lacking something. Verve, maybe.  Suspense about suspension, then polite applause.
In 
No Where No One
, 
Erin Collett
tells a story that is simple: man misses his love, can't wait for prison term to be over and escapes, finds out his love has moved on, then runs into an armed force who riddles him with bullets. But, since it's in reverse, the tragedy is revealed right away and every moment is portentous. Jumping over a fence is suddenly acrobatic and dreamy.  New, or at least interesting, ways of telling stories are always rewarding. Applause. End scene(s).