On today's show…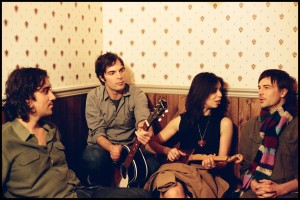 Barr Bros
Evidently, the Barr Brothers are named after the brother duo, Brad and Andrew Barr! Along with Sarah Page and Andres Vial, the Barr Brothers formed this melodic rock band in the heart of Montreal. With guitars, drums, harps and experimental instruments, they create a dark and haunting rhythm that mimic the whispers from a spirit or perhaps the footsteps of a shadow. The Barr Brothers were only recently featured on The CBC Radio Q and now brings their music to Caravan Farm Theatre.
They will be playing on Nov. 9th at 7pm, click here for more information.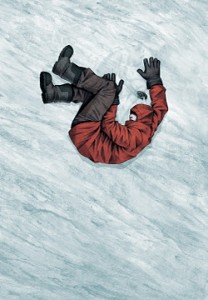 Snowman
After travelling for years and years, Denver and Majorie discover they've stumbled onto an obscure northern town where lives are consumed through chopping firewood, watching stolen adult videos and snorting cocaine. Along with Jude, a gay man abandoned by his family, they continued with this life until they encounter a primordial boy frozen in ice within the glacier. As this phenomenal event occurs, this style of living begins to shift in unpredictable ways. As a part of Rumble Productions, Snowman by Greg MacArthur has artistic producer Craig Hall returning after working on the premiere and Derek Metz will be also be returning in the 2003 Jessie Award winning role as Denver.
Freezing up the Revue Stage on Granville Island, click through for tickets and info.
Plus…
we're also be talking about Penelopiad by the Arts Club and checking back up with Vogville Presents and their webisode with David 'Boxcar' Gates and the new book called "Shag Carpet Action" by Matthew Firth.
Tune in today at 5PM!
Subscribe to the Arts Report podcast.
Hear past interviews on YouTube!
Follow us on Twitter.
Like us on Facebook!