grunt gallery has been artist-run centre in Vancouver since the early '80s. When the gallery was first established by a group of eight artists, grunt's mandate was to exhibit 'outsider art,' art produced by self-taught artists who are not part of the artistic establishment. By the end of the '80s, this mandate was expanded to include emerging artists, as well as more established artists whose work investigated new methods and approaches. In the present, grunt has maintained its status as a platform for work that departs from conventional artistic practices and (re)considers concepts. The role of the curator at grunt, as with most galleries, is to act as a mediator between the audience and the artist, to instigate discussion around exhibitions. Such was the responsibility of Vanessa Kwan, the curator of their previous exhibition by Montreal-based artist Dominique Petrin, You won't solve the problem with an air freshener.
In late 2017, Discorder sat down with Kwan to discuss her work as the curator at grunt gallery, her own artistic perspectives, and how they fit with an artist-run mandate.
.
.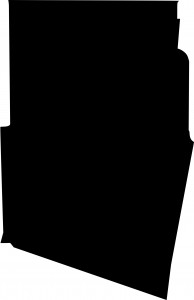 How did you become involved with grunt gallery, and how did you arrive at the role of curator?
I started in 2014 and came from the Vancouver Art Gallery, [where I] and was working as Curator of Performance. My role consists of producing artist projects that engage with the community, are site-specific, and are generally not situated inside the gallery. So my interest is often in art practices that are not focused solely on the gallery, but might be produced elsewhere.
How would you describe grunt as an artist-run centre, and what distinguishes grunt from other artist-run centres?
Artist-run centres are unique within the cultural ecology in Canada. They are places that were started — grunt in particular started in 1984 — as spaces for artists who wanted to expand the conversation around contemporary art practices beyond what they were seeing in established venues. Places like grunt served to acknowledge practices that were not necessarily shown elsewhere. For grunt, that meant points of views that were not being represented in dominant or mainstream art institutions: whether that was queer artists, POC artists, Indigenous artists, and that emphasis has remained throughout grunt's trajectory. That focus has evolved, whilst maintaining its former principals, but now we consider other formed of diversity — what do artists need now? For example, longer-term process-based projects, social practice, public and site-specific works, residency programs and archive projects — all of these are part of our activities, and continue to challenge what the 'white cube' can offer and address how artists are working nowadays.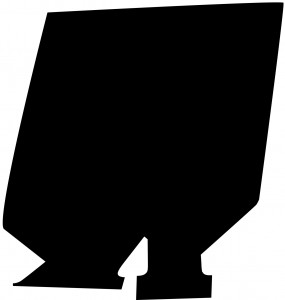 How do you see grunt's last exhibition, You won't solve the problem with an air freshener by Dominique Pétrin fitting into this mandate?
grunt has a history of featuring Francophone artists, but this was not the main factor as to why Pétrin was selected to exhibit, rather this is a continuation of an aspect of exhibition history that grunt has always done. Pétrin was someone we were interested in bringing to Vancouver because in many ways her artistic approach is not often seen in Vancouver: super graphic, pop-influenced work, however there is also an aspect to her work that is also very performative. You wouldn't notice that from walking into the gallery, but she has a physical relationship embedded into her work.
What is it about an artist's process that makes you excited to curate their exhibition?
One of the motivating factors for me is when I meet an artist whose works I really admire and with whom I want to work closely. For example, with [Pétrin], the work translates differently than visual images you would see. The experience of walking into the room is destabilizing. When I had to curate her exhibition at grunt, I was interested in Pétrin as a working body and how wild she was in her visual expression. For me, she had very focused and precise labour and very exuberant expression — all these are part of the artistic process that makes it enticing for me to work with Pétrin, or with other artists. In the end, it really is about working with that artist and their process, and how they these are entwined in the making of an exhibition.
x
You can see grunt gallery's upcoming exhibition Ghost Spring by Derya Akay and Dilara Akay from January 5 to February 17.
In addition to being a curator, Vanessa Kwan is also an exhibiting artist, her work can be found here: vanessakwan.com