Massy Books is an independent bookstore located in Chinatown on East Georgia Street, owned and run by its namesake, Patricia Massy. Massy's bookstore is a labour of love. Open for almost a year now, Massy has used the space not just to sell books, but also host readings and build community.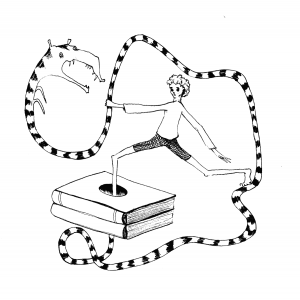 The entrance is easy to miss. This, in combination with its clubhouse-meets-library feel makes for a cool and welcoming oasis from the hot summer. There's no trace of that musty odour normally associated with secondhand books, yet the main space is laden, floor to ceiling, with stocked shelves.
Massy and her staff are approachable and knowledgeable. While watching her talk to the people coming and going, it was easy to see the pleasure she gains from small exchanges with new faces and her dedication to finding niche books for customers. Her personal love of books stems from the learning that can be gleaned from them, for example "a sensical kind of rabbit hole that books can take you down and lead to other books and other histories and other works." She also enjoys dense or complex novels because they enable her to emotionally connect with and learn about characters' lives: "It's like travelling without going anywhere. Sometimes when a book is challenging I literally feel my brain working hard […] It feels good, kind of like weightlifting, but with words and ideas."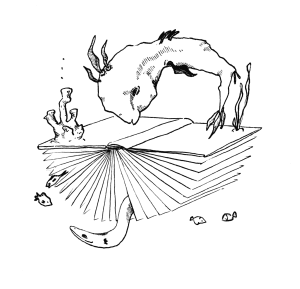 Owning a business and living in Vancouver comes with issues of affordability and precarity. Luckily, the building that houses Massy is relatively new and there's co-op housing above the store, decreasing the likelihood that redevelopment will affect them during their current five-year lease. Massy believes that the lack of affordability is what makes Vancouver so unwelcoming to small businesses and residents. "[Vancouver] really caters to developers. I was asked by the City […] to sit on a panel on how to support the promotion of Indigenous culture and I didn't go. […] I basically said, 'We should be talking about how to make spaces more affordable so [Indigenous-oriented] events and cultural things can exist.'"
Massy Books is fast becoming the go-to place for discovering Indigenous literature. "A lot of great fiction by Indigenous people exists. It's just a matter of finding them used. People hold onto their books or there weren't enough printed in the past," explained Massy. The sheer quantity of Indigenous books as well as Indigenous-focused events, such as the Indigenous Brilliance Reading Series in partnership with Room Magazine, or the shop's willingness to host book launches for Indigenous authors, have cemented Massy Books as a cultural centre. In fact, thanks to an anonymous donor through Room Magazine, Indigenous Brilliance Reading Series will continue with more resources. "Now we can pay the readers for their work. So often Indigenous people are asked to work for nothing, so it is really great to be able to offer an honorarium," explained Massy.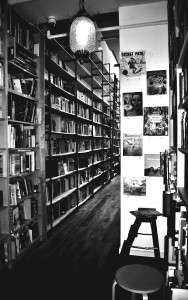 Massy's support for the community extends to the artists shown in the bookstore's upstairs gallery. "We are always looking for artists. […] We have a link on our website, a call for artists […] and a call for Indigenous artists. It would be great if people started applying to utilize the space. […] It's for established artists and emerging artists that have never had a show before." Currently, photography by Laura Noonan and Tara Paget of Meet Me at the Lamppost (MMATLP) is on display until mid-July. For the entire month of September, there will be a showcase of different Indigenous art forms featuring Northwest Coast Indigenous Women/2SQ artists.
Massy Books is a quiet haven for Vancouver book lovers. Patricia Massy's commitment to stocking enriching books and her engagement with customers and artists is what makes Massy Books such a lovely place to be in. The shop is a joy to wander through and a prime example of what a good independent bookstore should be: community and identity driven, supportive of artists and welcoming to visitors.
X
Massy Books is located at 229 East Georgia Street. You can follow them on social media or visit their website for news and upcoming events: massybooks.com.
For a Summer Reading List of recommendations from the staff at Massy Books, find a print copy of Discorder around town, or keep an eye out on our social media channels.