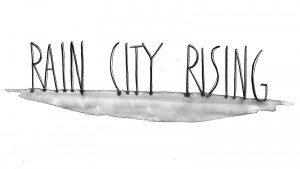 Jesse Gander is undoubtedly one of Vancouver's best independent recording engineers. He's the kind of person who, despite the impressive resume that he's built over the past 12 years, still has the work ethic of a younger, hungry journeyman. There's an unmistakable workmanlike quality to the 30-something studio man, who, as one of the major driving forces at the Hive Creative Labs — one of the city's most well-known independent recording studios — is now about to set up shop in one of the newest.
This October, the Hive Creative Labs will be closing its doors for business, leaving its founder, Colin Stewart and staff to pursue new ventures. The studio is renowned for its model of low-cost/high-quality recordings, as well as for featuring the talents of Stewart and Gander, who have effectively made names for themselves there over its 10-year run. But Stewart and Gander knew that they wouldn't keep it past the 10-year mark, as Gander explains with a wry look, "We announced that we were closing the studio like six months ago. But I knew for a fact two years ago that we were going to do it."

To Vancouver musicians of all tiers, the Hive is legendary, and it's difficult to overstate the studio's cultural footprint during its run with Stewart and Gander. The influence that they have affected over the past decade has made a deep impact on the tone and character of music coming out of Vancouver. In the past few years alone, the Hive has been the birthplace of albums from Black Mountain, Japandroids, White Lung, Destroyer, and Bison B.C., and looking back to the beginning: about seven- or eight-hundred others.
Enter Rain City Recorders. Built and operated by fellow audio engineer Stuart McKillop in 2012, the studio is an archetype of the East Van ethos: small, independent, and consummately welcoming. Not to mention that it's situated in the heart of the local music scene, surrounded by rehearsal spaces on a relatively quiet but idiosyncratic street in Mt. Pleasant, hidden in plain sight between detached houses and industrial workspaces. The studio is tiny compared to the Hive's 3,000-square foot space, but in lieu of its modest footprint, Rain City is warm and familiar. Inside the control room, filled with racks of expensive-looking audio gear and a vintage guitar and bass amplifiers nestled within beautiful walnut cabinets, the space imparts a wistful sense of reverence; as if something important could happen here if you wanted it to.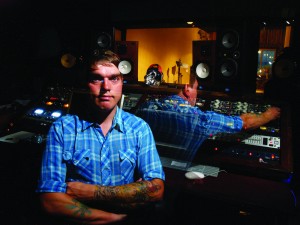 And now Rain City Recorders is about to ramp up in a big way with the addition of Gander. "Essentially it will be pretty much an extension of what I've already been doing," he explains, sitting on a futon couch in the studio's main hallway that's lined with dozens of framed records. "I don't want to go crazy. I just want to take baby steps and make the place work, and you know, have a price low enough that people can afford to come; and have the expenses low enough that I don't have to freak out [about making rent]."
It's an easy fit for the two friends, who fostered a strong partnership grown out of Gander's mentorship of McKillop almost 12 years ago at Profile Sound Studios on Commercial Drive. The duo eventually shared space for eight more years together at the Hive, with McKillop filling in time in Gander's schedule. And earlier this year — a year after McKillop left the Hive to start Rain City Recorders — he invited Gander to join him. "The fact that Stu already had a nice place going that I could just Slip n' Slide right into makes it great, and it completes the cycle," Gander says, "and it also really validates to me how sharing technique and information … and not being competitive, but instead being allies to one another is ultimately the way to go."
Now on the brink of his new adventure, Gander eulogises for a moment on the passing of the Hive: "I just feel really grateful about all the people that came out and kept that studio alive, and kept bread on the table for the last 10 years. It was an amazing experience, and everything I wanted to get out of being there, I feel like I did. I'm going to miss being there with Colin and stuff like that, but I'm really excited about the new future too."