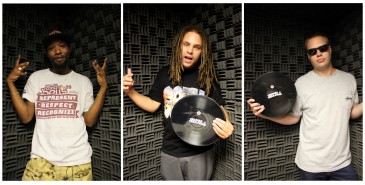 Discorder: What is the origin of the show?
Jules: The show originally started as Rhymes & Reasons about 15 years ago by Lauren Burrows [along with The Tessimist and DJ9]. Lauren went on to CKNW and CBC Radio 3. Rico Uno and I took over from her around 2003 and changed the name to Crimes & Treasons, because we felt the rap scene was changing, especially from the South along Florida, Texas, and California. Rap had become more serious and soon there was a resurgence of music that was fun and expressing a different tone, so we went in that direction.

Did you listen to rap growing up?
Jules: We listened to Rhymes & Reasons growing up! I also grew up in Victoria and listened to Sub Zero, a show hosted by DJ Arems that aired from the basement of CFUV 101.9 FM. There were no daytime rap shows back then, so we'd record these late night shows on tapes. I'd start my tape deck timer five minutes early so I could hear the scratchy show intro!
Rels: I started listening to the Beastie Boys when I was 10 but I was also listening to a lot of punk, too. It wasn't till I was 14 or 15 that I started listening to a lot of golden era hip hop and soon became obsessed with West Coast rap and down South rap.
Steeles: Definitely, but my mother also got me listening to a lot of jazz, funk, soul, Haitian Kompa, and so on. I listened to a lot of my adopted sister's music collection such as SWV, Jodeci, Queen Latifah, and Nas. It wasn't until grade nine that Rico Uno, who happened to be my classmate, introduced me to music like Swollen Members, Anticon, Josh Martinez, Diplo, Moka Only, and DJ Shadow. Later on, Rico also let me sit in on sessions of Rhymes & Reasons.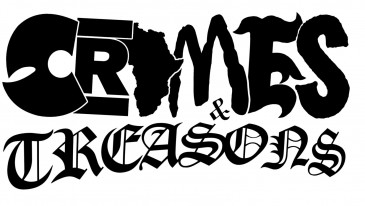 What styles of rap have influenced the show the most?
Jules: I think we've listened to everything, which does sound crazy but on this show we've made a huge effort to know every kind of rap there was and is. Lauren introduced us to so many rappers that we wanted to know more. We find it valuable not to stay just on a particular coast, and we play new stuff from big emerging artists and from artists that are completely unknown.
Have you tried scratching or sampling beats?
Jules: I used to make beats on a little Yamaha sampler that recorded maybe 10 to 45 seconds on it. Before I even had a turntable, that sampler could make a fake scratch sound, and by necessity I figured it out. I used to go to a now-defunct place in Richmond called the Phonologic Lab where I learnt to scratch on their turntables. I only recently got a pair of working Technics; I've somehow always had one good turntable with a bad turntable or mixer or laptop that didn't work.
Rels: I've been scratching ever since I first bought turntables in 2002. I just started sampling and making beats over the last two years. I use an MPC for sampling and making drum beats, and keyboards for original production.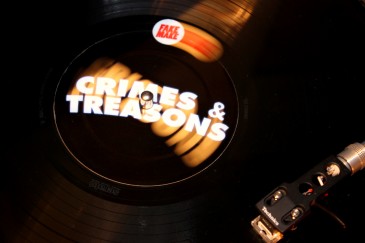 How about a shout out to your guest DJs?
Jules: There are a ton of DJs who've shown us a lot of support. DJ Marvel [The Freshest crew] who gave us a shout out on the SF Weekly; U-Tern has been one of my favourites; DJ Kutcorners was back on this July; and DJ Flipout, who started volunteering at CiTR in high school.
If rap music is banned, what album would you hide from the police?
Jules: Kendrick Lamar's good kid, m.A.A.d. city.
Rels: Too $hort's Born To Mack.
Steeles: Suprême NTM's Paris Sous Les Bombes.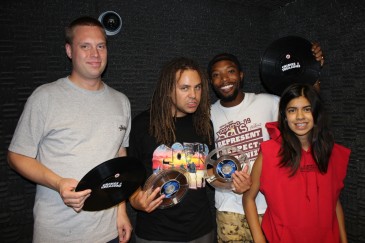 What's your favourite CiTR show, besides your own?
Jules: Inside Out is awesome! I love that music as much as I love rap. If we're talking old school, DJ Avi Shack had a vinyl-only hip hop show called These Are The Breaks, which I'd tape religiously. He now owns Beat Street Records downtown. A shout out to Leo Ramirez, too.
Rels: Inside Out is a rad show! Also the boys Cam Dales and Tyler Fedchuk do a really great job on Radio Zero.
Steeles: Inside Out, ya bisssh! Love our collab shows.
What is the future of Crimes & Treasons?
Jules: We love that rap is changing all the time and we love to stay connected to it. We want to be more involved and have a deeper contribution to the scene, and be able to merge local and international artists.
_________________________
Crimes & Treasons airs every Tuesday from 9 p.m. to 11 p.m.