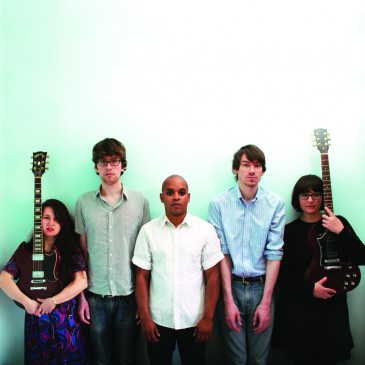 Black horn rimmed glasses, deadpan expressions, and mastering the distinctive wallflower stance — the cover photo of Vancouver's Jay Arner's latest single might have you thinking, "I've seen this before." But don't be fooled by the lackluster and Weezer-ish record cover. Arner takes that familiar geek-rock set up of synth, four chords, and female vocal harmonies, and churns out two solid tracks that prove keeping it simple results in the catchiest of tunes.

Side A's "Bad Friend" bursts right into the verse, wasting no time in delivering a head-banging beat. The track has an addictive bopping chorus destined for live sing-alongs and where listeners can't help but chant the song's terrific lyrical hook, "I still can't shake the feeling." Short and sweet, "Bad Friend" is the type of song you can have on repeat without getting sick of it.
The following track, "Black Horse," cools things down, opening with soft disco keyboard. Though lacking the melodic punch of the first track, "Black Horse" has a mellow groove with echoing vocals that dreamily croon, "Why do I waste my time?" during the airy chorus. There's ache and longing as the line repeats and bleeds into the lingering end synth chord.
Arner and his bandmates may not be offering a new sound, but when it comes to having a sudden urge for some awkward dancing, comforting music on a Friday night, or simply any occasion that calls for classic and straightforward indie rock-pop gems, you'll know you can't go wrong with spinning this record.