L.A. art punk staple No Age is set to release a four-song teaser EP on Oct. 6. Losing Feeling, like many of the duo's releases, will only be available online (for lap top minimalists) and on 12" vinyl (for those purists who need to look, touch, file, pack and move).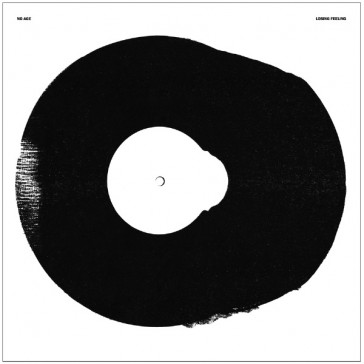 Losing Feeling starts off quietly as Randy Randall lulls you into the title track with a simple, swirling guitar riff that would make John Cale smile. Add gentle vocals and a soft yet lively drum beat from Dean Spunt and record it in a basement hallway and you have a beautiful track that is oddly reminiscent of the Jesus & Mary Chain. The strum of "Genie" is slightly rougher and the track less atmospheric, but the tempo and lack of drums, along with the sweet jangle of the background riff, keep it quiet—especially in comparison to the duo's rambunctious back catalogue. "Aim at the Airport" is a mellow instrumental interlude for the more arty type, and while pleasant to listen to, is literally no more than background noise. Finally, on the last track "You're a Target," No Age explodes into form with a sound that is upbeat, full, noisy and fun.
Losing Feeling is a document of a maturing band, proving that they can live up to the expectations that come with the critical acclaim they've garnered, without losing their original vision.