The CiTR show Radio Freethinker has been challenging commonly-held views since the 'noughties'. It is a show about scepticism, first airing in March 2009. Over the years hosts have included students of history, psychology and neuroscience. The current host of the sceptical hour is Don McLenaghen, a UBC grad of Philosophy and Political Science, and consultant for Microsoft. I started this interview stating a common definition of scepticism— "Scepticism is the questioning of traditionally held beliefs and statements."
DON, YOU ADVOCATE FOR SCEPTICISM ON RADIO FREETHINKER. WHAT ARE THE CHALLENGES IN CREATING A SHOW BASED ON SCEPTICISM?
Scepticism, as it is practiced on the show is not so much a thing, but a process. I would say RFT attempts to use scientific scepticism as an approach to a variety of subjects. Scientific Scepticism is three parts; firstly, the use of empirical data as a foundation of opinion; secondly, the adherence to the scientific method, that is making a hypothesis, seeing if there is a real world test of that hypothesis and adjusting your opinions based on this methodology, which is constantly evolving; and lastly, following the evidence. If I think that black shirts in summer cool you down, but study after study shows they make you hotter, then I will change my opinion. The only crime on RFT is dogma. On our website it says 'scepticism is about the search for knowledge and a process of applying critical thinking, reason, and reality to a given matter.' A sceptic is someone who applies vigorous and systematic research to any claim, regardless of its political, religious, or social implications.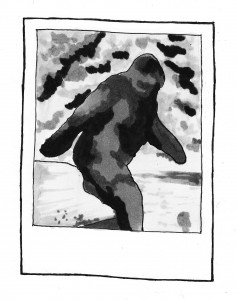 IN THE INTRODUCTION TO YOUR SHOW YOU DESCRIBE YOURSELF AS A SCEPTICAL PHILOSOPHER AND A POLITICAL SCIENTIST. WHAT DOES IT MEAN TO BE BOTH OF THESE?
I am modifying both. It's not that I am on the one hand a sceptical philosopher and on the other a political scientist. But, I am both a sceptical philosopher and a sceptical political scientist. Often people think that scepticism should be limited to the hard sciences of physics, chemistry and the like where you can achieve black and white unequivocal answers, such as gravity existing full stop. One of the goals of RFT is to show that you can use scientific scepticism beyond science, that you can apply it to the social sciences as well. You may not get answers that are as firm as with the harder sciences, but you can find better answers so that as our knowledge grows. We can reject unhelpful, discredited and/or ineffective attitudes and assumptions; often these rejects are the foundation of bigotry and inequality.
HOW DO YOU SELECT CONTENT FOR THE SHOW?
There's various content. First a segment called Crytid Corner, where I discuss various 'undiscovered' creatures. Think Bigfoot. What are they supposed to be, what evidence is there and how likely is it they really exist? Second, let's call it, A Sense of Science, in which I explain some of the fundamentals of science, like how magnets work. Another source of content are thematic shows. I have done shows focused on climate change inspired by topics like the Intergovernmental Panel on Climate Change report to the United Nations. And lastly, news stories such as the death of Alan Kurdi. If it is a hot topic, there is a RFT angle or if I think there is a public interest angle it will become a segment.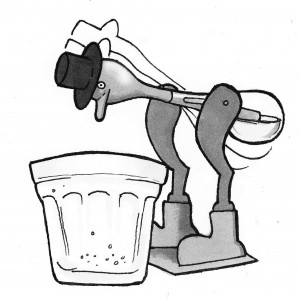 WHAT DO YOU HOPE LISTENERS WILL TAKE AWAY FROM THE SHOW?
Firstly, an alternative view of the news. People do not always understand the value of independent alternative media like CiTR or Discorder. RFT provides an alternative to main stream media. I also hope [listeners] gain the tools to think for themselves. Sure I have opinions about subjects and will present their cases, but I would be so disappointed if people just agreed because I said so. Being able to think critically is important to everything you do every day. Lastly, I hope people learn a thing or two. Life is learning, and every day that I can say I learned something new is a good day. I hope to be at least one source of knowledge in people's lives.
X
Radio Freethinker airs Tuesdays 3-4pm. You can also listen to past shows and download podcasts at www.radiofreethinker.com. Previous shows include the aforementioned Alan Kurdi Edition from early September.