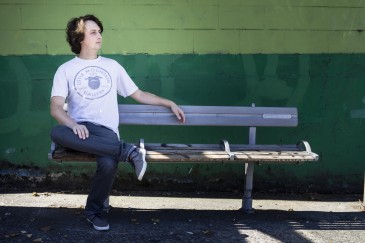 The alternative comedy scene in Vancouver is alive, but underrepresented — a splattered map of venues and a finite crowd supporting it all. There's a lot of great creative work out there, but it's hard to pack a show on a regular basis. Ryan Beil is an exception. As one of the founding members of the improv group The Sunday Service, the operator of Little Mountain Gallery, and a working actor around the city, Beil is entrenched in the city's comedic DNA.
First introduced to improv by his Grade Seven teacher Madame Tremblay, Beil's first official pursuit into the form was with the Canadian Improv Games; this is where he met Taz VanRassel, his future co-founder of The Sunday Service.
After high school, Beil sought a BFA in Acting at UBC. He loved to be on-stage and learned to appreciate comedy through his study in theatre.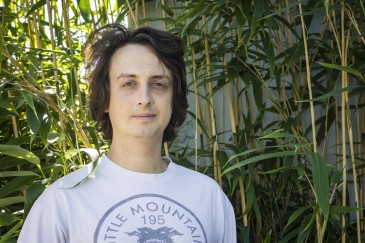 "I like fulfilling the technical aspect of being an actor, which is memorizing and holding an audience's attention," says Beil. "Those are the two things that get me off the most. I love being able to learn a show, learn a part, and then it's in me, and then being able to walk on-stage and captivate people. Because not everyone can. I love having that many eyes and affecting them in some way."
Since then, Beil has had great success with his comedy. The Sunday Service has over 20 Canadian Comedy Award nominations and won Best Improv Troupe in 2012; the group packs its shows and even formed the comedy school Blind Tiger Comedy with Hip.Bang!, another Vancouver improv group.
In November of 2013, Beil took on another challenge. He became the operator of Little Mountain Gallery, a small theatre on 26th and Main.
"Little Mountain Gallery is a space I've been working with and loving," says Beil. "I took it over when the previous runner moved away and it's so important that that space stays open. Because it's so not Vancouver. It's this shitty hole in the wall. You're scared you might rip your pants when you sit down … Because not everything in Vancouver can be or should be the Donnelly Group. And it's affordable to rent out for theatre and comedy groups. It's this chameleon space. It takes on the mood of whatever's happening; It's a very special little hole in the wall to me."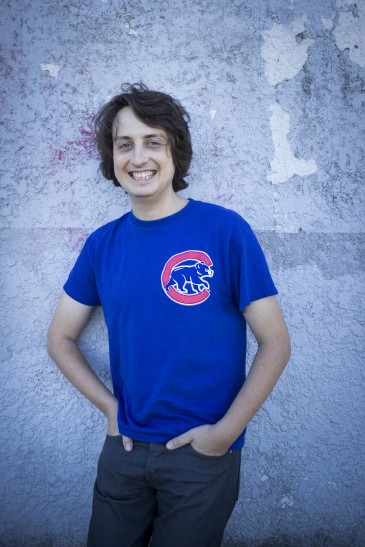 Beil's baby of a black box building has created an eclectic comedy underground. He has selected and crafted a wide array of shows to comprise the show's lineup, from Jokes Please!, a weekly stand-up showcase every Thursday, to Bout Time, a team-based competitive improv show, to the crown jewel of Little Mountain Gallery, Rapp Battlez Wezt Coazt.
"Rapp Battlez is two comedians each as a character and then those two characters old school rap battle each other in two one-minute rounds in which they'll diss the other character and build themselves up," says Beil. "One we had was 'Frasier Crane' versus 'Kelsey Grammer.' I just did one in Toronto that was 'A Frantic Woman' versus 'Her Horrible Son.'"
Rapp Battlez is an idea taken from Toronto's Comedy Bar. The format allows for character comedy in an amped-up, sensationalized lyrical smackdown.
"[Sunday Service member] Aaron Read always does crazy fucking shit," says Beil. "He's rapped as 'A Couple Making Love Under The Moon' or as 'A Dad Who Just Fell Off The Dock.' So even as specific as that will do fine."
Other Little Mountain Gallery shows include Ring A Ding Dong Dandy, a wrestling-themed comedy show from Beil and Graham Clark; the Panel Show of 1000 Topics, a British-inspired panel show of random prompted discussion; and the upcoming Weird Al Karaoke, another show from the Comedy Bar where comedians choose songs and then write the parodies to them. Little Mountain Gallery has certainly become an important part of Vancouver comedy and Beil definitely believes it's important.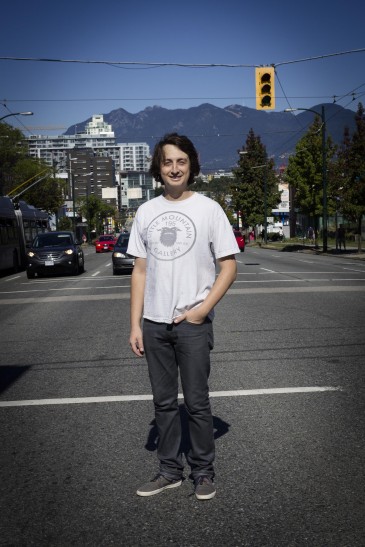 "I feel like there's enough amazing shit happening in Vancouver that if there could be 'a place' where the diasporic, independent sort of shows come and cross-pollinate, then that would be great," says Beil. "My dream of dreams would be non-stop comedy every day of the week. Something always happening; something weird or crazy happening. That'd be my dream. But if that can't happen, then I just want Little Mountain Gallery to stay open, as a weird little shitty hole in the wall for arts."
As an improviser, Beil has done quite well — but as a comedy figure, he is fostering a comedy scene that craves diverse and imaginative performances. And if it's appropriate to paraphrase Gandhi with regard to the Vancouver comedy scene, Ryan Beil is being the change he wants to see in comedy.
To catch Beil in action, you can check out The Sunday Service performing every Sunday at the Fox Cabaret. Alternatively, if you want to check out one of the shows Beil is responsible for, might we suggest Rapp Battlez, happening at the Little Mountain Gallery on the last Saturday of every month.