Chinatown is a hot topic lately. It is the centre of many social and political debates around housing, gentrification and cultural preservation in Vancouver. Unfortunately, many of these discussions exclude the voices of the Chinese communities. There are, however, organizations and individuals helping to include these voices by bridging cultural and generational gaps.
I interviewed a representative from Youth for Chinese Seniors, an elder from the Chinese community, and a youth volunteer to get a better picture of the dynamics in Chinatown.
I met with Yulanda Lui, senior outreach worker and coordinator of Youth for Chinese Seniors (Y4CS), at Goldstone Bakery & Restaurant. The restaurant was buzzing with activity, filled with Chinese Canadians of all ages. Much like Goldstone, Y4CS acts as a cornerstone in Chinatown for intergenerational connection and activity between Chinese youth and seniors.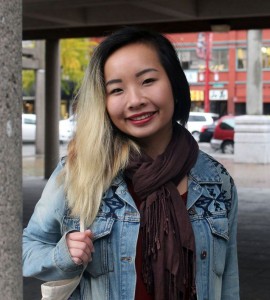 Established in 2015 by Chanel Ly as part of the Downtown Eastside Single-Resident-Occupancy Collaborative, Y4CS is a youth group which strives to better the lives of low-income Chinese seniors in Chinatown.
"It was started because Chanel saw that there was a need in the community, in Chinatown and the DTES, for Chinese senior services. Although there's lots of social services in the neighbourhood, there weren't and still aren't many that serve the needs of Chinese seniors, especially low-income Chinese seniors," says Lui.
Y4CS fills these gaps through a range of services such as translation, interpretation, event-planning and resource referral. Y4CS creates a community where Chinese seniors feel cared for, without feeling like they are a burden. Audrey,* a Chinese senior, says that they can feel the younger generation's desire to help them:
"Chanel and Yulanda always come and help. One call, and they come to help. If we have doctor's appointments, we would need to ask our children to take time off work to come with us. But taking time off work is not easy. If they have good jobs, you don't want them to lose their job. We seniors are a lot of work […] That's why I rather ask the youth to help us. It's better than asking our families […] These youth are happy to help us. They listen to us and what we ask for," says Audrey with praise.
Through supporting the existing low-income senior community, Lui sees Y4CS as a way for youth to revitalize Chinatown without contributing to gentrification. Gentrification in Chinatown has been a subject of intense discussion in Vancouver, especially in light of the community resistance against the proposed development at 105 Keefer St. In a rapidly changing neighbourhood, Lui asserts that there is an urgent need for a new Y4CS space.
Lui explains, "I think with gentrification, we've seen the ways that spaces are rapidly disappearing for the low-income community. We can see this all over the neighbourhood. So one thing we're trying to do is create a space for low-income Chinese seniors to be, to exist, and to hang out. It'll be free. It's a space where seniors can have access to services, talk to outreach workers, get help and support, build relationships, and have a place where they can socialize and really belong."
For youth volunteer Mark Lee, Y4CS is about helping Chinese seniors navigate the many forms of discrimination they face on a daily basis. Discrimination, rooted in the historical exclusion of Chinese Canadians, that is now manifesting as gentrification.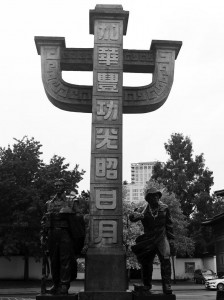 "We had meetings with seniors about the racism that they face, and we're hearing these complaints that we, as young people who may have university education (some of us who are privileged enough to have that opportunity) have all these analyses about what's going on, but the seniors are living it […] Y4CS is doing some very foundational work to get us all together, and create an environment for us to fight back as a community against all of these invading forces. Being ready to fight against gentrification is a by-product. It's not the goal but it's happening," says Lee.
For both Lui and Lee, witnessing an intergenerational community thrive in Chinatown is the most rewarding part of being involved with Y4CS.
"In my job, when I get to see the joy in seniors' faces when they're connecting with youth, I just know that all the hard work is worth it," explains Lui.
Lee continues, "Getting to see [the seniors] feel like they're part of a larger community, feel like they're valued and appreciated, and seeing the effect it has on them and on the youth who are connecting with them is a magical, beautiful thing."
X
If you would like to support Youth for Chinese Seniors, which includes funding a permanent home for the organization, you can donate to their Seeds for Longevity fundraiser at youcaring.com/seedsforlongevity. To learn more about Y4CS, visit youth4chineseseniors.com.
*The name of this Chinese senior has been changed to respect their desire to remain anonymous. Their words have been translated to English from Cantonese.