Editor's Note: This column was conceived to document organizations, movements and events that the Discorder team encountered while working out of PLOT, our temporary off-site location at Access Gallery in Vancouver's Chinatown. The CiTR/Discorder PLOT residency concludes February 3, marking this article as the final Transmission From PLOT. We are very excited to feature PACE Society, who came on our radar after participating in PSA Day in December 2017. I would like to give a final thank you to Catherine, Katie, Chelsea and everyone else at Access Gallery who made our residency so special. -BB
---
Ottawa is over 4,000 kilometres away from Vancouver and yet, it is the epicentre of political decision-making in Canada. The global perception of Canada is saturated with utopian ideas, where notions of inequality are issues that exist only beyond colonial borders. Generalizations stem from distance, whether physical or symbolic. When the Government can't see their people, they cannot help them.
A motto persistently advocated by Laura Dilley, Executive Director at the PACE Society, is that PACE "meets people where they're at." Founded by sex workers in Vancouver's Downtown Eastside in the '90s, PACE is a peer-driven association organized "by, with and for sex workers" with help from a network of community allies. The organization advocates for safer working conditions for sex workers and offers individualized support not easily accessible within the existing systems.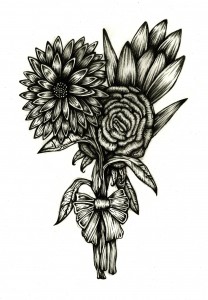 One of PACE's main objectives is to combat the stigma around sex work, a task that is led in part by Caroline Doerksen, their Community Educator. A common misconception regarding sex work, is that there is only one narrative. Portraying sex workers as isolated, victimized and powerless women participating in the industry against their wills. Like any other occupation, sex work has its baggage, but Laura emphasizes thoroughly that "sex work is work and without labour protections under the law, they are at risk of increased violence and exploitation."
Sex workers are not confined to a single gender, nor are they from a single demographic. They work in vast spheres of sexual expression, within communities comprised of individuals of diverse identities. The stigma around sex work has been shaped through a history of dominant patriarchal perspectives, perpetuated through Canadian legislation. PACE advocates for decriminalization of sex work and until that happens, the stigma remains entrenched in the broader public perception of sex work and sex workers.
In December 2013, the Supreme Court of Canada (SCC) struck down provisions in the criminal code making it illegal to sell and purchase sex on the basis that these laws violated sex workers' human rights under section 7 of the charter. The SCC gave the Conservative government one year to amend the laws to make them constitutional. However, in June 2014 the Conservatives introduced Bill C-36, now the Protections of Communities and Exploited Persons Act (PCEPA), which recreates the harms of the old laws that the SCC struck down for being unconstitutional in the first place.
Although the new bill was asserted as a tool to protect sex workers, it generated greater risks for street sex workers. Under Bill C-36, purchasing or being involved as a third party has been criminalized, while the act of selling is legal. Legal stipulations forced workers into precarious and isolated environments, away from the eyes of the law, and consequently the eyes of "safety."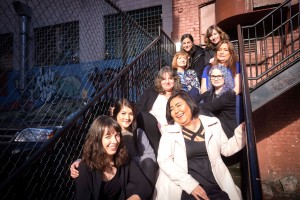 "Bill C-36 is what we are working under, and unfortunately it is also tied up in a lot of the conflation of what sex work is and what human trafficking is," Caroline explains. The Canadian Department of Justice claims that the objective of Bill C-36 was to alter perceptions of sex work, from a "nuisance" to the "exploitation of women and girls." Within this saviour objective lies two major problems: it generalizes sex workers as victims, while simultaneously excluding which bodies under the law are worthy of basic human rights.
Unlike the Federal Government, PACE acknowledges the intricate makeup of their members. With a majority of their membership being Indigenous, racialized, trans or non-binary, all face a multitude of structural barriers. The support services PACE provides are designed to be as mindful and inclusive as possible. Programs include Peer Health Navigation, Transitions Project, the Gender Self Determination Project, and the Outreach Program, led by Indigenous support workers. PACE is unique in that their support workers can relate to sex workers and the issues they confront. PACE erases the distance between the supporter and the supported, and acknowledges the complexity of individuals that society has so shamelessly dehumanized.
Near the end of our conversation, Laura recounted a phrase used in both the sex work and disability movements: "nothing for us, without us," referring to the need to consult with populations in which policies are designed for. As the Canadian government continues to allow stigma to fester in the space between upholding law and its citizens, PACE fills the space with love.
x
You can find more information about PACE at pace-society.org, which includes a great online store. To keep up with related current affairs, follow PACE on Twitter @PaceSociety.