Unceded is a new column by the Indigenous Collective at CiTR 101.9FM. In the same way that the collective's radio program, Unceded Airwaves, centres the voices of Indigenous peoples and provides alternative narratives that empower Indigenous people, this column will seek to do the same. This first piece was written by Indigenous Media Collective Coordinator, Autumn Schnell.
Mich Cota released her third album, Kijà / Care on October 24, and it is stunning. Montreal-based artist Cota fuses electronic music with her native language of Algonquin, to idiosyncratic beats, creating a powerful story and a listening experience that will put you in a trance.
The front cover of Kijà / Care is a dreamy illustration by Cota herself and Aidan Thorne superimposing complementary colours and an assortment of faces. Without hearing the story behind the album, the cover is aesthetically pleasing. After hearing Cota's story, it is a political statement. It serves to encapsulate the complexities of being a Two-Spirited woman in today's binary society. "Two-Spirit" being is a pan-Indigenous term across Turtle Island that serves to verbalize an identity that we had pre-European contact that allowed us fluidity within gender, sexuality and romance.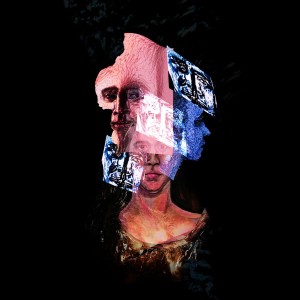 Kijà / Care is released on Egg Paper Factory, a Montreal-based independent cassette label. Over the last few years, they have released albums from Un Blonde, Inland Island, Margret, Whitney K, and others. The album is recommended for lovers of Buffy Sainte-Marie, Bjork and Arca.
The album is primarily written and sung in Algonquin. In a statement to Discorder, Cota explains this because, "Algonquin is my native language, which I sing in a neutral yet true form. In my songs, each syllable is elongated to make one line of verse. Every single word carries intricate description that is unparalleled to English." Cota continues by explaining her songwriting process. Each line in her songs, each syllable is elongated to make one line in each verse, and that each line has a sound of "curiosity" and "warmth" in the vowels with elated consonants. She explains that hearing Algonquin being sung like that makes it sound more sensual, compared to typical talking speed.
The album documents the artist's experience as a Two-Spirit woman, and explores her transition into her truest self. The authenticity of this album is perfectly demonstrated in the third song on the album, "Kijà / Care," with lyrics: "She's got to be her own / Find a place in this life." The entire album articulates the experience of "coming out" totally avant garde, making it incredibly relatable for an Indigenous person coming out as Two-Spirited in today's society.
Cota's first album, Rain Face, was released in August 2012. Kijà / Care shows her development as an artist and nonetheless, an Indigenous artist — while still maintaining true to her background and her self. In the winter and spring of 2016 / 2017, Cota discovered a passion for software synthesis, where she found self-therapy sessions and allowed herself to enter a state of empowerment. This album is the result of those sessions, and her most focused and direct work to date. Throughout the entire album, there is an underlying note of resilience that is so refreshing to see in an artist. In the ninth track, "Agwadj/Away From," Cota explores being some people's first encounter with Indigenous Canadians. "Today, everyone needs to be aware," she explains, and music is an efficient way of getting that point across. There are many artists, just like Cota, who are taking that route.
Kijà / Care is decolonization in action. When asked about how she actively decolonizes, Cota's response was that she "had to start with [herself] first." There are many stereotypically risqué topics being covered in this album that seem to fit together so perfectly. It verbalizes that we, as Indigenous Canadians, are still taking the responsibility of restoring tradition. Language revitalization is a major factor of decolonization. Artists like Cota, Quantum Tangle, Buffy Sainte-Marie, Nêhiyawak, and many others are making beautiful music to demonstrate that.
Despite many of these artists finally getting the acclaim that they deserve, Cota acknowledges there is still a lack of Indigenous artists in a "diverse city" like Montreal. With that, Cota reaffirms, "Native people will continue to make the most powerful music Canada has ever heard."
X
You can now listen to Kijà / Care at eggpaper.bandcamp.com/album/kija-care. For more content by CiTR / Discorder's Indigenous Collective, listen to Unceded Airwaves on CiTR 101.9FM Mondays 11am-12pm, and keep an eye on the blog at citr.ca.