After driving from UBC to Main Street as fast as I safely could and running top-speed towards the Fox Cabaret, I was scared that unfortunate time overlaps would have cost me to miss the opening act of Louise Burns' show. Not only did I make it just in the nick of time, but the band also turned out to be a helluva lot of fun.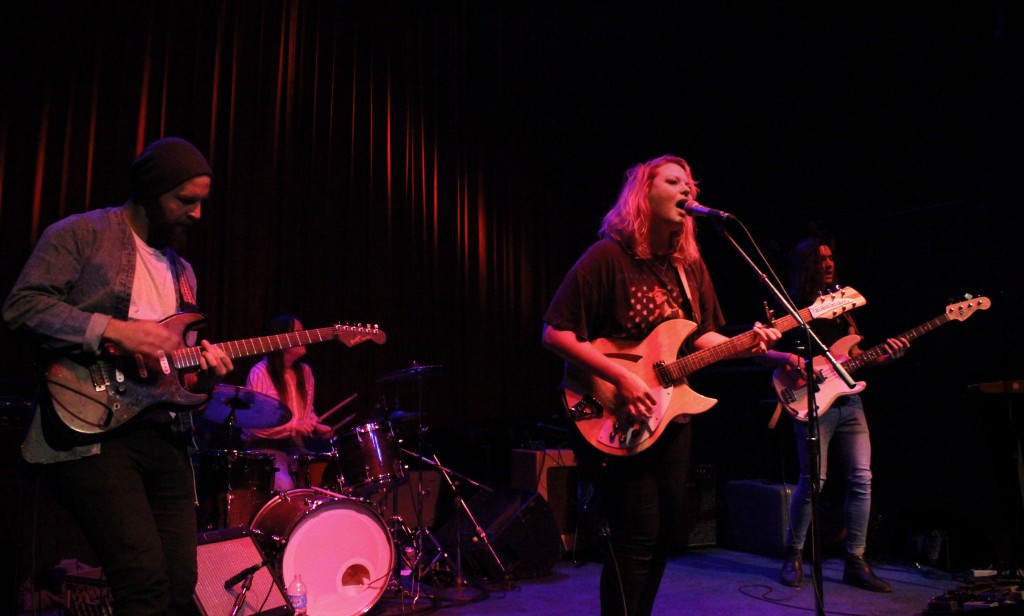 Winnipeg rock group Mise En Scene opened the night with an electrifying set, full of loud guitars, howled melodies and long hair flying everywhere. Metro News calls them "indie pop-rockers," but their songs were so lively and muscular that it's tempting to reach for '80s rock comparisons to describe the sound and energy that they brought to the stage. In the tradition of many great underground rock bands, they excelled because they kept their songs simple, loud and filled with powerful, anthemic vocals.
Vocalist Stefani Blondal had a great stage presence as well. Decked out in a Billy Ray Cyrus t-shirt, she howled, wailed and screamed her way through the set and jolted the sleepy audience awake. For all of her energy, it was surprising when Burns later mentioned that Blondal was actually sick with a cold.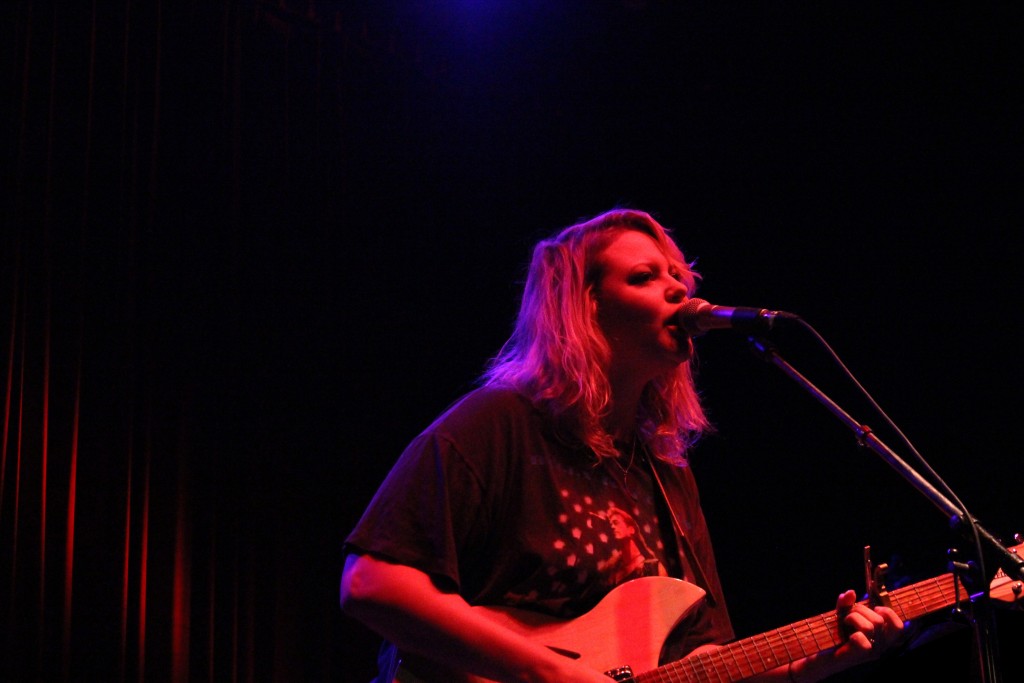 Louise Burns came on after and performed a strong set of indie-pop tunes that mostly came from her latest album, Young Mopes. What stands out in her music is that she places a great emphasis on melody — songs such as "Storms" and "Who's the Madman" are filled with catchy hooks and choruses that glimmer with emotion and stay in your head long after they've finished. Burns's an excellent vocalist too, and was especially dynamic when harmonizing with her guitarist.
Though she claimed that she's usually not an "on-stage comedian," Burns was quite chatty with the audience. She joked about Vancouver's rainy weather, dropped multiple f-bombs, complimented her guitarist's pants and talked about how it's "fucking tough being a lady sometimes." It was a small and modest show, but her banter kept the set lively, varied and fun.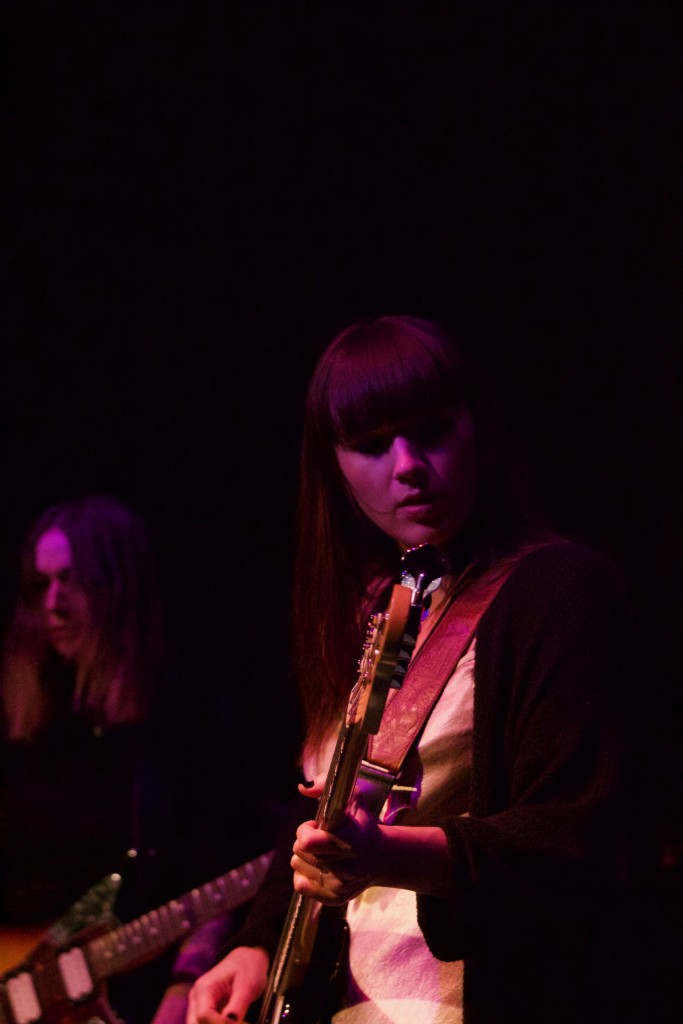 I was sad that she didn't play "Downtown Lights" — her excellent cover of the Blue Nile's sophisti-pop masterpiece — but her penultimate song, "Emeralds Shatter," offered similar thrills and stood out as the show's best moment. A synth-heavy tune with pulsing drums and lyrics about heads in the clouds, it perfectly captured the wide-eyed melancholy of the best Blue Nile songs while also reflecting Burns' own confident songwriting. If you need a good songs for staring out a bus window, add this one to your Spotify playlist.