As Tim The Mute, Tim Clapp seems to take cathartic, almost masochistic pleasure in writing about the saddest shit ever. The weird part is that he's one of the sunniest people around. As the creator of the Kingfisher Bluez record label and a promoter of local shows, Clapp is well known as a light in the local music community. On his new album, Take My Life…Please!, Clapp fully embraces this — sometimes confusing — duality. He takes on the role of the tragic clown, articulating his experiences with clinical depression and suicide in morbidly funny ways.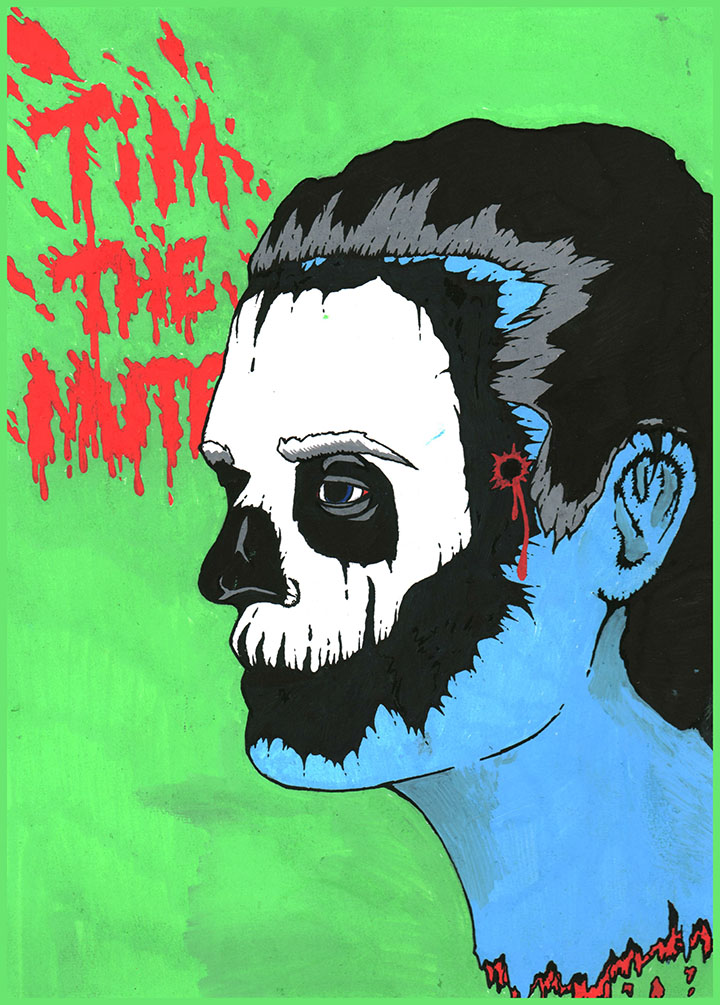 Clapp's duality is geographic as well. Half of the album was recorded in Vancouver and the other half in Glasgow, Scotland. Working with Glasgow producer Kieran Heather, Clapp spent five days recording as much as he could. "It became the end of the week and I had to catch a bus to London at 6 p.m.. We were still recording at 5:30," laughs Clapp. "I told Kieran, 'Keep going!' and we did two more whole songs in that half hour window. We recorded right to the wire."
Take My Life…Please! is more synth heavy than Clapp's past albums, and he credits the Glasgow music scene for this shift: "I wanted to open my heart to the influence of Scotland in my music. There was a lot of synth on the Scottish records I was listening too." Clapp also took influence from local literature — when we meet, he's holding what turns out to be his sixth copy of Alistair Gray's Lanark, an epic novel that uses the city of Glasgow as a character (in much the same way that Joyce uses Dublin in Ulysses). "I read this book and had a burst of creativity. It was something that allowed me to connect everything in my head and make an album," says Clapp.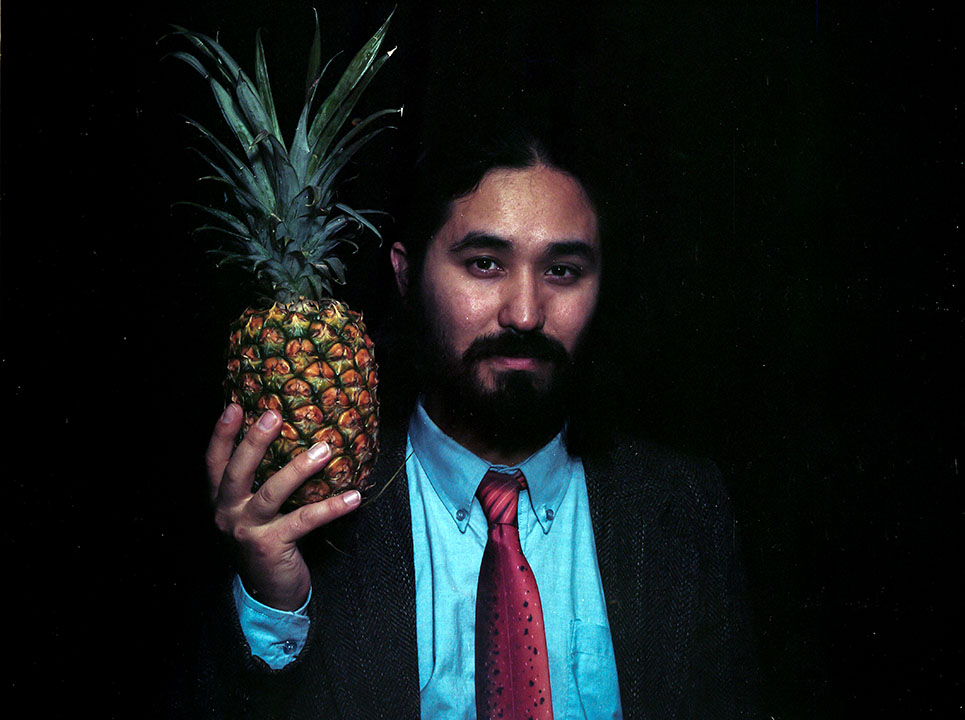 Clapp's love of Glasgow doesn't outshine his love for Vancouver. To hear Clapp tell it, both cities work in conjunction on this record, two necessary halves of one larger product. "Glasgow has a lot of the same qualities as Vancouver, and its vibrant arts scene is what I think Vancouver could have, but doesn't," explains Clapp. "But Vancouver is inescapable for me; it's where I've decided to make my home as a musician and a person. [When] in Glasgow, I miss being able to see the mountains and the ocean," Clapp continues, "Each city informs how I see the other."
The separation is important in a technical sense as well. Dada Plan's Malcolm Biddle fills the role of producer in Vancouver, and gives the album a sonic diversity it might not otherwise have. Biddle's distinctive drum machine stylings are present, as is the lazy, alluring saxophone of his brother Dave Biddle. If this is the Vancouver sound, then I'm fine with it, and Clapp is too: "I've always wanted to have records that sound different all the way through," he explains. "It's bad enough that all my songs have the same two chords going back and forth, I don't need all the songs to be produced the same way as well."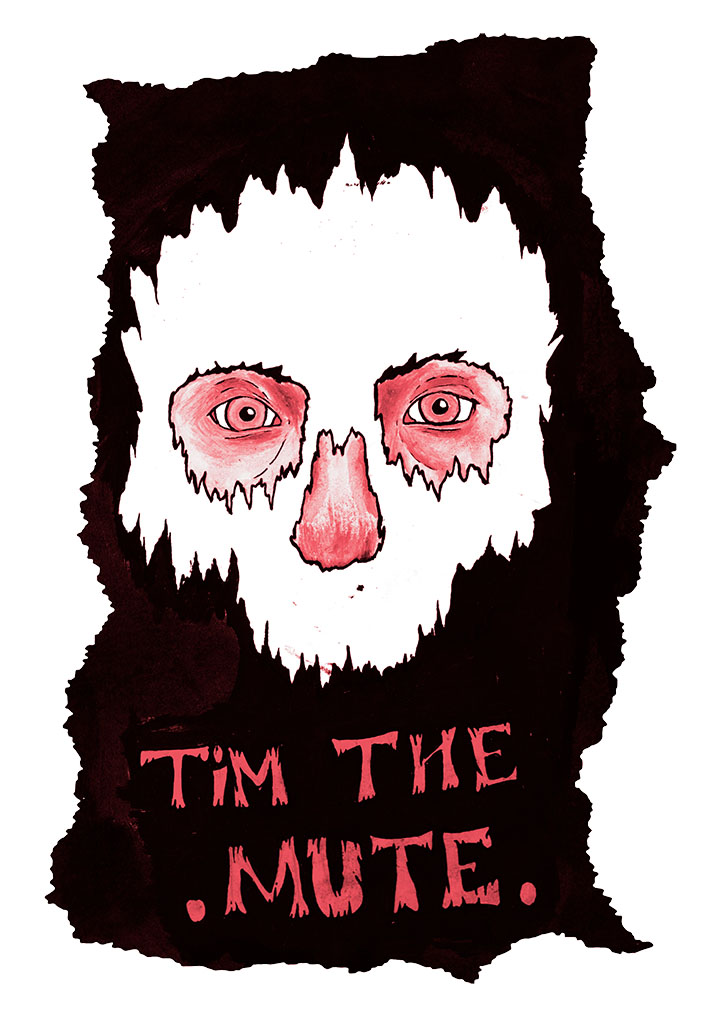 The irony of Clapp's "Tim The Mute" moniker has never been more apparent than on this release. In reality, Clapp has a lot to say. Vancouver is detailed in sharp relief, with Clapp referencing Broadway Street and local musician Joe Passed in the first few lines of the album. His lyrics hone in on details, but the choruses have broad, relatable sentiments sung in a warble — the genuine nature of which overcomes a lack of technical skill. Clapp's voice is one of the most distinct in Vancouver, and this isn't lost on Clapp himself. "I thought I'd never be a musician because I'd never really been able to sing. But one day I just stopped caring if I sounded good. I don't want to sound like Usher anyway."
I wonder how someone with this positive disposition can be so lyrically tangled with death. Clapp has seen his fair share of loss, and I realize that for him, being cheerful and being depressed go hand in hand. "I don't like watching movies with death in them because that's always what's in my mind anyway. I'd rather watch Paul Blart: Mall Cop, because it's kind of a break." This is such a good metaphor for Clapp that I write it down and underline it twice. Clapp is Paul Blart looking into the overwhelming shadow of death — sacred and profane at the same time. "When you're so depressed, you have to laugh at it. Everything about it is sort of funny because it's pathetic. I think humour is a coping device in some way, and a very valid one. If you're thinking about sticking your head in the oven, just put that in your song, because it's funny, y'know?"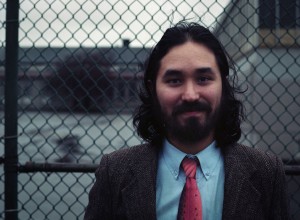 Something about Clapp's writing reminds me of anxiety I had as a teenager. I mention this to Clapp, and he doesn't seem surprised: "I know what it's like to be a frustrated teenager wanting someone to reach out and talk to me," he says. "Records did that for me. Records are what kept me going for the last 15 years. If I can reach out to someone else in the same way it was done for me, then that's what I'd like to do."
Listening to Clapp speak about recording in between countries and in between mindsets, I think about the ideal listener for this album: someone in between, in transition, confused. Maybe it's a teenager, or maybe it's anyone.
x
Tim The Mute plays an album release show November 2 at Studio Vostok, accompanied by Sleuth, Gesture, Malasada, and surprise guests. For more information on Kingfisher Bluez, past and upcoming releases, visit kingfisherbluez.com.