It's not unusual for an artist to have trouble categorizing their music into any specific genre. More often than not, music skirts the line between styles, utilizing elements from disparate genres to form a new sound. Be it pop-punk or neo-psychadelia, horrorcore or shoegaze, artists are constantly adapting genre distinctions to better fit their musical stylings. Even still, some artists have trouble doing even this. Such is the case for Revered.
Discorder sits down with Emmett Hall, creator and mastermind behind Revered, Vancouver's least definable band, to figure out what exactly Revered is. "That's really tricky," says Hall, "I don't know if I fit anywhere." When asked what one will expect to see at a Revered show,  after a long pause Hall responds, "It's just a big effigy of my ego on display."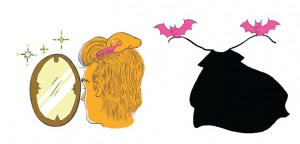 But Revered isn't strictly the solo project of Emmett Hall. "I kind of want to make it a cabaret style thing," says Hall. "I can be one person performing or I can have an orchestra and it'd be great. The bigger the better." At the moment, Revered is only a duo, the other half consisting of Pietro Sammarco. Unfortunately, Sammarco was unable to join the interview, but Hall explains his role within the band, along with how the two joined forces initially—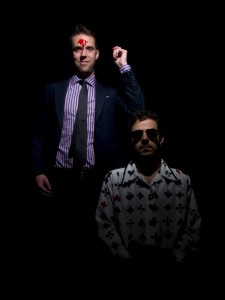 "I'll usually start [a project]  at home, then take it to him." Sammarco, an experienced sound designer and audio engineer, provides the technical expertise to transform Hall's ideas into refined and complete songs. "He has a way better engineering and mixing ear than me. He's done a lot more of that," explains Hall. "I compose all the stuff, and he makes it sound worth listening to."
They initially came together in the Vancouver comedy scene. Through local art collective, Weekend Leisure, Hall and Sammarco collaborated to create an 'Eye of the Tiger-style' montage rock song for the independent action movie, Steel Viper Force. After creating their song titled, "Hunting For Human," Hall called on Sammarco to collaborate on Revered. They are releasing their first album, But What If I'm Right? November 4.
Still relatively unknown in Vancouver's music scene, Hall admits to being ignorant navigating musical communities and institutions in the city. "How you get your music out there? How do gigs work? How do you sell albums, or anything — I don't know how any of it works," says Hall. Yet he is far from green to musical performance.
Working with the Sunday Service, a weekly improv comedy show at the Fox Cabaret, Hall has developed a reputation around the city for playing music for comedy. "Most people know me, in terms of music, through that, and through the comedy scene in general." In fact, apart from a few high school bands, Hall's musical career has consisted of solely making music for comedy and improv performances, sketches and films.
"I was taking improv classes, and there was always a piano in the room, so I would just noodle around during breaks," says Hall. "The instructor said they were always looking for people to provide musical soundtracks and score improv scenes," and so Hall became the man to do it. And that may be a source of inspiration for his current genre-spanning act, Revered.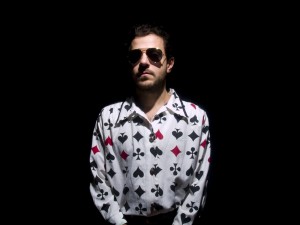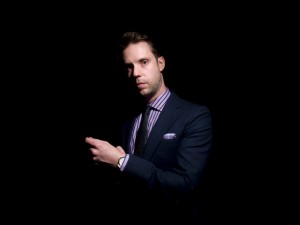 In scoring improv comedy, Hall explains, "I've always got to be quick on my feet and adapt to different styles — or at least fake my way, and suggest the sentiment of different styles." His work with the Sunday Service, along with the countless other comedy acts in his past, has provided Hall with a set of improvisational skills that don't go to waste in Revered.
And his experience with the comedic form permeates into Revered's music to a large degree. For Hall, humour can be an effective tool in getting a message across to an audience. "You can have a lot of subconscious influence over people when they're being entertained." And by adopting a comedic character or persona on stage, Hall can display his darker side without fear of scaring away his audience.

"It's the worst of me, but I'm trying to make it palatable," says Hall. "The persona I put on onstage is about a derisive pageantry towards performance, and the self-deprecation through complete bombast." In fact, Hall admits one of his character's biggest influences is Randy Newman. "In a lot of his more satirical music, he's always playing a character and saying horrible things," explains Hall. "You get to laugh at that character because it's obviously contrived." It's the performer's self-awareness of the ridiculousness of the performance that makes it safe to expose the darker side of himself.
Yet Hall still sees his ties with comedy as potentially detrimental to his musical career in some ways. "I don't want to say Revered doesn't have a comedic element — there's hilarious aspects to it." He continues, "I just don't want it to undermine the attempt at earnest content." While it's easy to laugh at the eccentricity and the spectacle of Revered, Hall fears that's where the attention will stop. "I guess I wish the music would hold on its own a little better," says Hall. "But I think you're really going to get the full effect when you see it live."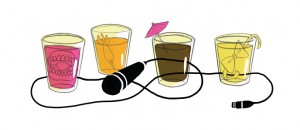 In addition to the persona Hall inhabits on stage, a Revered performance is chock full of sheer entertainment. "We have a whole visual element in terms of costumes, props, choreography, and a kind of stage banter thing," says Hall. At any given Revered performance, you are bound to see fog machines, explosions of ego, and a cape or two. Live shows also feature a rotating roster of special guests playing every instrument from guitar to saxophone.
With all that said, it's still difficult to pin down what kind of band Revered is. Sonically, Hall says, "It's a lot of derivative sounds from 80's synths…You can't really put your finger on it, and thematically, it's all about contrast and contradiction." While no single category exists that could contain all of what Revered is, Hall's own mission statement for the band comes pretty damn close:
"Revered is a taunt to celebrate Emmett Hall's musical indulgence into a pseudo-new-wave-prog-rock catharsis of ego. An effigy to be truly Revered!"