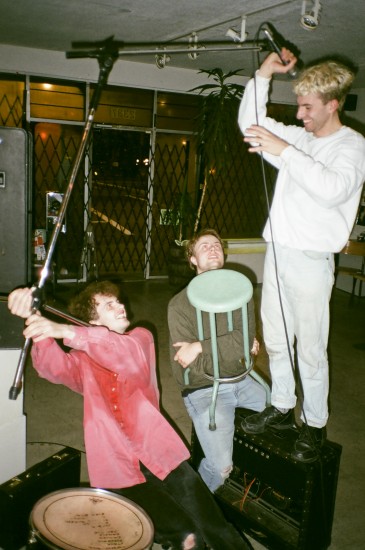 On a Thursday night, a scene recognizable to generations of West Coast freaks — and perhaps to every fan of underground music ever – transpired at Antisocial Skateboard Shop as a pack of teenage-cavemen-at-heart slowly converged on its empty storefront. Granted, the crowd was not entirely teenage or literal cavemen, but the spirit was the same, and that was what mattered. Local favourites Weed blazed the trail, along with Mass Marriage and touring partners Naomi Punk, who were supporting their latest release Television Man.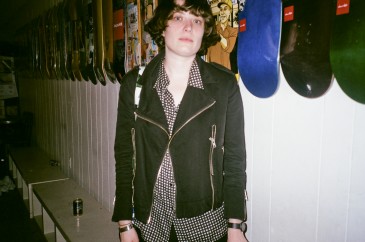 At first blush, Mass Marriage, a.k.a. the minimalist dark ambient solo project of visual artist Mel Paget, might have seemed to be at cross-purposes with the rest of the lineup that night. But perhaps there's a distant kinship between Mass Marriage's room-shaking rumblings, the precision bludgeoning of Naomi Punk, and Weed's spaciness – yes, I just described Weed as spacey, but stay with me, please. It's the kinship of monolithic, all-enveloping noise, of Iggy Pop's vacuum cleaner, of a presence that makes people's heads spin and whips through them like a jolt.
Want proof? During Mass Marriage's set, one audience member started moving in a way that came close to dancing, his head bobbing rhythmically to the arrhythmic washes of sound coming from Paget's gear; it was a captivating sight.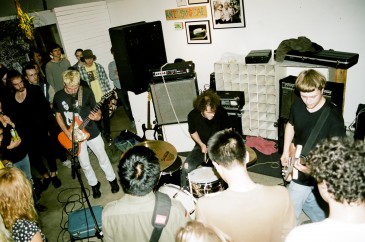 With haircuts straight out of the past, the set played by Olympia's Naomi Punk was a captivating sight, too. On drummer Nick Luempert's first downstroke, the audience bobbed their heads in spasmodic unison. The rest of Naomi Punk followed in lockstep, wrapping their bass and lead guitar lines around his leaden, start-stop rhythms whilst planted firmly on the floor. Guitarist Travis Coster stood off to the side, warbling chorused vocals on top of Naomi Punk's repetitive yet subtly varying garage riffs – exhibit A: "Burned Body," which the band played toward the middle of their set, to a completely hypnotized audience.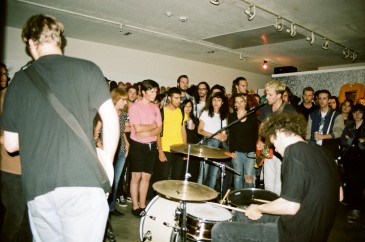 Yet, as the well-timed spectacle of Naomi Punk's live show wore on, the inevitable questions arose: is getting into a rut and falling into a groove really so different? How far can Naomi Punk take their aesthetic of calculated repetition? "How the hell can I breathe? It's so stifling in here!"
Some of these questions have been asked before, and doubtless they'll be asked again and again. Regardless of its critical baggage, Naomi Punk made their mark on the audience, who shuffled out of the dank, humid storefront in a satisfied mass.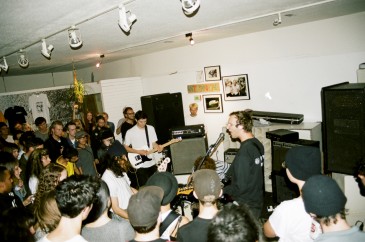 After the air cleared from Naomi Punk's set, Weed came in to (metaphorically) clean up the place for the night, and to see off bassist Hugo Noriega, as it was announced this would be his last show with the band.
Sporting a new drummer and guitarist, Weed breezed past some initial mic trouble to bash out their signature sludge-pop before the 10 p.m. curfew, as well as what may or may not have been a Dinosaur Jr cover. Sure, Weed's set was a little sloppy, but that's not entirely a bad thing, especially after Naomi Punk's sonic onslaught; sometimes it's better to let things drift away in a gauzy haze.