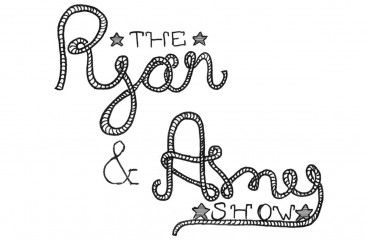 When they're not dressing up as lesbians in trench coats, middle-aged moms, or serial killer Aileen Wuornos from Monster, Ryan Steele and Amy Goodmurphy are bubbly, sociable people. The type you want to talk to at parties, who suck you into their conversation and don't let go.
Steele and Goodmurphy are the titular members of The Ryan and Amy Show, a sketch-comedy duo known for pushing boundaries with a wide-range of material. Who else would do a "monster-in-the-closet" horror parody sketch featuring soft Japanese pop and call it "Asian Crooner"? And while Steele and Goodmurphy share a similar sense of humour, their paths to comedy certainly contrast. For Goodmurphy, being funny and different was always something she wanted to do.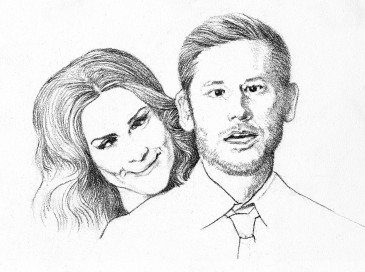 "I got called weird a lot when I was younger because I was always trying to make people laugh. And they'd laugh or call me weird or laugh while calling me weird, but I realized then that I always wanted to be goofy," says Goodmurphy.
But for Steele, comedy only came as a recent pursuit in adulthood.
"I was 29 and I did a speech at my best friend's wedding and the room was in heavy laughter. That was the first time I believed that, you know, I'm funny," says Steele.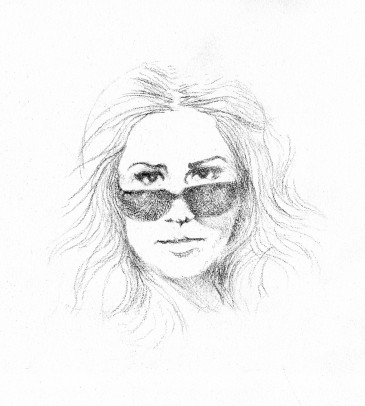 Coming together in 2007, the two have been producing live shows and YouTube sketches ever since, with a number of their sketches boasting over 100,000 views. Their latest sketch, "Undertaker Goes On A Date," features WWE wrestler The Undertaker, played by Vancouver comedian Cam MacLeod, enjoying drinks with a girl.
"I've been a fan of pro wrestling since I was seven or eight. And I was from the days of Hulk Hogan and Macho Man and Razor Ramon," says Steele. "I had this idea…to explore if we took these wrestlers and put them in real situations. And going on a date just seemed like the natural thing."
The video might even be the first in a number of fake WWE wrestling sketches.
"What came for me in the mail recently was a gold bodysuit that I ordered for Goldust, which was kind of mid-'90s," says Steele. "And we're hoping Amy can do a Chyna one. I definitely want this to be a continuing thing."
The wrestling theme would join a growing list of the group's recurring characters, which includes their most-played characters, Moms Over Miami, a fictional pop duo made up of middle-aged moms Judy Campbell and Susan Derulo, who perform songs like "Tiny Victories" and "YOLOT."
"They're fun," says Goodmurphy, describing Moms Over Miami. "They love having fun. They're happy. They want to be famous. They're best friends, but they get into tiffs, but they love each other to death."
The characters, recognizable by their excessive eye shadow, "mom haircuts," and noticeable "front butts," got their look from a close source.
"I went into my mother's closet, and she hates me for this, but I steal all of her old clothes, and her clothes now, and put them in the videos," says Goodmurphy.
__________________
Goodmurphy, on a sketch she wants to do:
"Any time there's a sunny day, Vancouver freaks the fuck out to English Bay. And I live in North Van. So I want to do this video where people are in different situations, like they're sitting at work or they're sitting in their house, and then they see one sunbeam shoot down and the city goes crazy and everyone gets in their car and rushes to English Bay, 'cause it's always just a fucking zoo on a sunny day. People go nuts."
__________________
Another of the group's well-known characters is Monster, the character of Aileen Wuornos whom Charlize Theron plays in Monster. Goodmurphy, who plays the character, loves Monster's mannerisms and the immersion of playing such a unique character.
"I just white out my eyebrows, wipe off my makeup, slick my hair back, and put teeth in," says Goodmurphy. "But I hate myself now. Lately, the video's been getting around, so I'll be in random places, parties, whatever, and someone will say, 'Hey, you're Monster!' Don't know my name. And I've got full makeup on."
For the group, sketch comedy is all they want to do. From their live shows to their video sketches to everything they want for the future, sketch comedy is their goal.
"I'd love to go on tour one day," says Steele. "I'd love to travel with this woman … and go to every single state in America, across Canada, and stay in cheap hotels and do the same show every single night, in front of different audiences and watch the sketches grow even more."
While the group continues to produce their YouTube sketches and their live shows — put on at the Junction on Davie Street — the group is currently writing a pilot with a production company in Los Angeles. So the next time you see a middle-aged mom music video or the interesting mannerisms of a serial killer on TV, it might just be Ryan Steele and Amy Goodmurphy.
_________________________
Catch The Ryan and Amy Show performing live at the Junction on November 26 and November 28. Both shows start at 8 p.m.