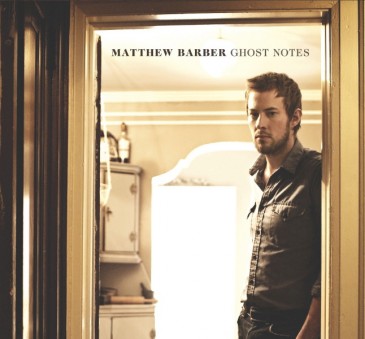 Monday has never been the night when you pencil "rocking out" into your calendar. [ed. Unless you plan to attend Ice Cream Social.] Still, it's a good night to sit back, shake off the rain and thoughts of the coming week, and take in some sedate tunes. The moment I stepped into the Media Club, I knew that this was exactly the experience waiting for me: a crowd of mainly 30- and 40-somethings lounged about on the Turkish brothel-style cushions, sipping gin and tonics and comparing plaid shirts while they waited for what my friend Tyler termed the "homely, homely sounds of Matt Barber."
Rose Ranger kicked the evening off with a story that began with her in Berlin about three years ago and ended with her in South Africa with a worm in her foot. However, she failed to build on this promising anecdote, retreating into earnest guitar strums and flat lyrics sung in a little-girl whisper.
Jody Glenham recovered some of the audience energy with her charming pop tunes. She quipped to the audience that if you play more than three songs about drinking in a set, you're probably an alcoholic. She proceeded to sing three, but sugared them up considerably with jangly keyboard melodies and her Fame-esque vibrato.
It was a nice lead-in to Matt Barber, the Suspendered Splendour himself, who quickly won over the crowd with his beardly good looks and soulful hound-dog croon. Plus, he showed his true class by seamlessly turning an unfortunately-timed flush from the bathroom into a toilet joke during his cover of Jill Barber's "Chances." If I had a plaid bra, I would have thrown it.
The night was made complete by a surprise appearance from the aforementioned Jill Barber, who sang backup on a few songs. In the time-honoured tradition of sibling duets, their harmonies were clean, tight and sweet, and their banter endearing. They finished the set with an adorable elementary school talent show bow, and for his encore Matt closed out the night with a cover of "Wicked Game" that would be enough to make Chris Isaak himself want to throw a plaid bra at the stage.
After chatting to the Barber kids for a while and buying CDs, the audience emerged into the moist night rejuvenated. While Barber didn't actually provoke any dancing, he at least managed to coax a self-conscious crowd out of their hipster reserve and into having a good time—not a bad way to start off the week.