Access Day is coming up May 18. It is a day of special broadcasting on CiTR 101.9FM and other participating community radio stations across Canada, an opportunity to explore and address issues around accessibility. Discorder had a chance to speak to some of the participants and organizers from CiTR's Accessibility Committee: Estephania Solis, Deepi Leihl and Kelly Reaburn. Here's what they had to say—
Discorder Magazine: Why is contributing to Access Day important to you?
Estephania Solis: It is important for me to contribute to Access Day in a way that I can apply my skills, if it means I'll be part of a greater means to bring awareness to the realities that people with disabilities face in their life and community.
Deepi Leihl: Access Day is to bring awareness to GAAD (Global Accessibility Awareness Day) which happens every third Thursday in May. It is important to me because it gets everyone talking, thinking and learning ways to make [the] environment more accessible and inclusive for people with different disabilities.
Kelly Reaburn: Access Day is all about people having difficulties with walking, seeing, hearing, and [cognitive challenges]. As for myself, from the autism perspective, there are some challenges that go on — saying the right words and dealing with the surroundings, [and] what I do [at] CiTR radio.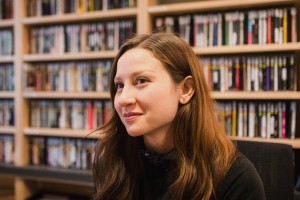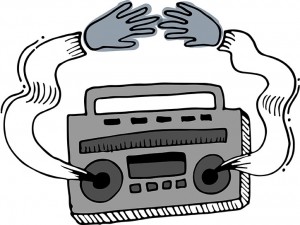 DM: Have you run into any challenges organizing this event?
DL: I think one of the biggest challenges … is to bring the buzz around it. … Without it, it is difficult to bring awareness not only to our Discorder readers, but to our CiTR listeners as well. I actually don't know if a lot of people even know [that] GAAD exists.
Another challenge … is to make each Access Day as much informative, different (not repetitive), and inclusive as far as content goes. However, the event itself has been fairly great to organize because the CiTR Access Committee works together every September [to] May to prepare for this particular day.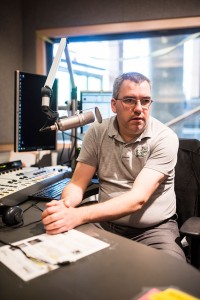 DM: Do you think Vancouver is an access-friendly city?
KR: Depending on what levels of access-friendly city. Translink has been the main reason why all [public] transportation is access friendly. But Translink has more to do with visually impaired; for example they need more yellow mats to let people [know where] to enter the bus.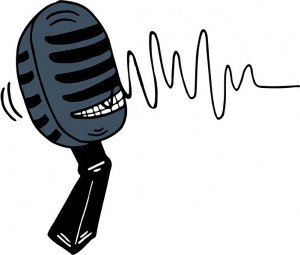 DM: Where do you think Vancouver could improve on its accessibility?
DL: The biggest accessibility issue that I have encountered is parking. Vancouver really needs more accessible, safe parking spots available for long and oversized vehicles. Furthermore, the cost for accessible parking is ridiculously expensive, so I would be happy if this issue would improve drastically.
KR: Probably right here in CiTR studio, because there's no access code to let wheelchairs go in and out of the studio.* Also Translink is improving the [fare gates] by a tracking device so that your wheelchair is your ticket to enter and [exit] the SkyTrain, SeaBus and West Coast Express.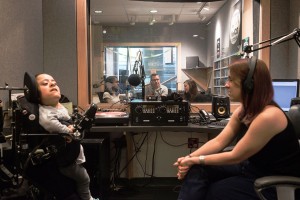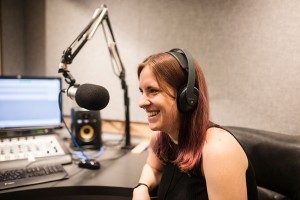 DM: What is the most important thing you think readers should remember about Access Day?
ES: Let's treat every day as if it were Access Day; only then can we raise our mindfulness of how others experience the world we are all sharing at the moment.
DL: Most people may be interested making technologies or venues accessible for persons with disabilities. But the reality is, they often do not know how or where to start, so the content [the Access Committee] tries to air on CiTR's Access Day is to answer those questions.
Access Day looks at the good and bad side of accessibility around us … How can we all make things around us more accessible, and even more inclusive for everyone!
KR: Access Day isn't just for the [physically disabled]. Access Day is about challenging people who are able to do things too. When we talk about things on CiTR, there are many different ways to remind readers that Access Day is for everyone either if you're able or not.
x
Deepi Leihl is a member of CiTR's Accessibility Committee and a co-producer for CiTR's Accessibility Collective's show, All Access Pass. Last year she co-produced the radio documentary Inclusion of the Underrepresented: The Beginning of Diverse-Ability in Media, for CiTR's UBC 100 Documentary series.
Kelly Reaburn is an Access Day organizer and member of CiTR's Accessibility Committee. He is the host of The Community Living Show on CiTR Radio and Co-op Radio, and The Late Night Show on CiTR Radio.
Estephania Solis is a contributor to Access Day and previous member of CiTR's Accessibility Committee. Last year she co-produced the radio documentary Inclusion of the Underrepresented: The Beginning of Diverse-Ability in Media, for CiTR's UBC 100 Documentary series.
x
Access Day is May 18. It will broadcast on CiTR 101.9FM and online at citr.ca. If you would like to contribute, or get involved with the Accessibility Committee, please email volunteer@citr.ca.
*Editor's Note: As of April 21, CiTR / Discorder purchased automatic doors for the station studios, and they will be installed by the end of May.