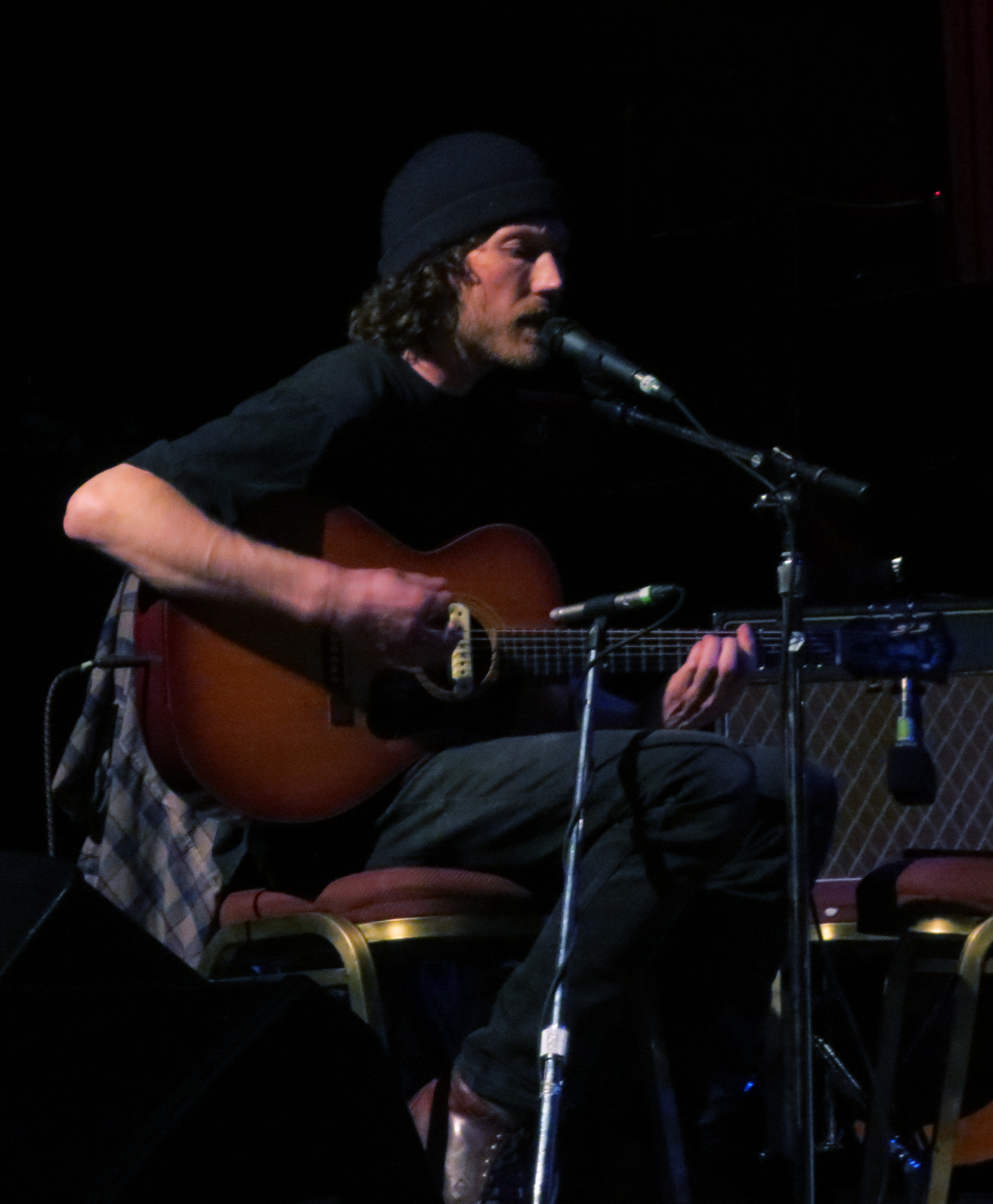 The opener for Ora Cogan's album release for Shadowland was Paul Stewart, performing a soft set accompanied by Missy Donaldson on keys, and Justin Devries on drums. The stage was cluttered with instruments, equipment, and what seemed like miscellaneous furniture, giving a claustrophobic aura to a folk set that was otherwise feathery and light.
The performance was a crescendo that started airy, but grew stronger. The trio ended how they should have opened — full and atmospheric, doing justice to the individual talents of those on stage. But in saving this energy for the end, they lost the attention of their audience. Though beautiful, it was a set of false starts, technical malfunctions, and uncomfortable pauses between songs that left a lot to be desired.
When Ace Martens took the stage the Fox became a lounge scene from Twin Peaks — the spotlight burned a little brighter, and the red velvet stage curtains seemed more velvety. Ace Martens as a band brought an immediate dynamism, with Ace Martens himself on guitar and vocals, Bianca Carr on bass guitar, and Sarah Cordingley on drums. They moved to their own music with an excitement that rippled off stage.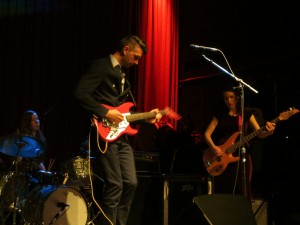 Their sound started out stylistically fuzzy, but got progressively more intense, perhaps unintentionally. Near the end of the set every pause was filled with the hum of feedback, but Ace Martens went along with it. As if fuelled by it, Cordingley's drums became more urgent, and Martens' guitar solos more animated.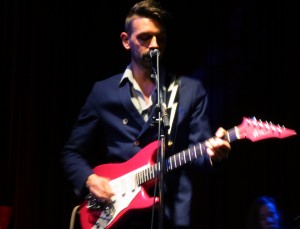 The band played all the tracks off their new cassette, Palm Springs, and some older hits, "Baby Blue" and "Breezy" being standouts. They ended the set with "Palm Springs," the title track off their most recent release. Like the cool cat that he is, Martens' triumphantly took off his guitar before the song had ended, letting the chords die in a whine.
The room had been slow to fill up, not uncharacteristic for a mid-week show. But by the time Ora Cogan took the stage, the venue was packed. Despite being crammed together, the close-knit crowd still seemed comfortable and  the ambiance of the room preluded Cogan's performance with an intimacy that grew throughout the performance.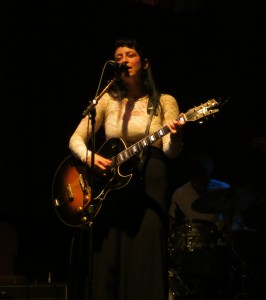 The fuzz of the previous Ace Martens set was replaced with the crisp vocals and instrumentation of Cogan, accompanied by Ryan Bekolay on bass, Chris Gestrin on keys, Justin Devries on drums, and guests Trish Klein and Marin Patenaude who joined throughout the set. They opened with "Too Long", a song with a steady beat and a fluttering chorus that captivated the audience immediately. Cogan played all the songs from her new album, Shadowland, and some surprising covers of "It Hurts To Be Alone" by Bob Marley & The Wailers, and "Disinformation" by Buffy Sainte-Marie.  
Cogan's stage presence was calm and confident, with between-song banter that praised collaborators and friends who had helped with Shadowland — itself, a revitalizing and bold love letter to the alternative folk genre. It is obvious how infatuated Cogan is with these songs and the narratives behind them, bringing an impressive vocal range that emanated such sincere pleasure during her performance. Closing the set with a solo encore curled over her guitar, Cogan left the audience breathless.