Comedy has always been subversive. We associate it with spontaneity, with a grunge-like resilience, and with ramshackle rooms that somehow always smell "off." However, few think of the directors, the writers, the organizers who pour hours and hours into their work and think, "This can be better. This can be great. If we all put the work in, everyone will look like a star." In Edmonton, Amy Shostak was that person. As the Artistic Director of Rapid Fire Theatre, Edmonton's longest-running improv theatre, Shostak did it all: programming shows, festivals, casting, finding corporate gigs, developing workshop opportunities, marketing, and expanding the company's festival roster from two festivals to four. In 2015, Shostak decided to leave the position. January 1st, 2016 (coincidentally, her birthday), Shostak moved to Vancouver, drawn by its expansive improv scene.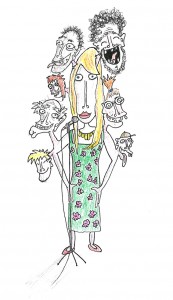 Shostak was born and raised in Edmonton. Attending Eastglen High School, she constantly went and saw the improvised soap opera Die Nasty on Monday nights and Rapid Fire Theatre's Theatresports on Friday nights. Her love of theatre and improv fostered at the same time, leading her to the University of Alberta, graduating in 2002 with a Drama major and Art History minor.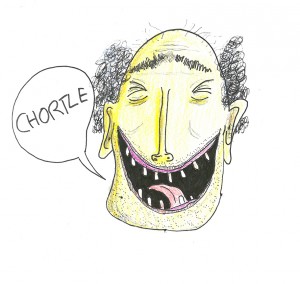 "I didn't realize until later that my family was more artistic," says Shostak. "My mom worked at a bank for a number of years, but by night she was a musician. My dad was in scenic carpentry, so he would build sets for the opera or displays at the museum. We'd always get to go with him to these cool events. But at the time, it wasn't on my radar. So I was rebelling. I'd think, 'I'm going into drama because my parents don't want me to.' But I think I was more influenced by them than I thought."
In the summer between high school and university, Shostak joined Rapid Fire Theatre's junior cast. During the next seven years, Shostak worked, graduated, thought about a career as a museum curator, became Rapid Fire's Associate Artistic Director, but ultimately didn't know what the future would hold. She never thought she would become Artistic Director. It seemed too daunting. But when Kevin Gillese stepped down, Shostak applied for the position and threw herself at the challenge, becoming Artistic Director in 2010. As a disciplined improviser, an ambitious organizer, and an improv theory connoisseur, Shostak defined her vision for Rapid Fire's future.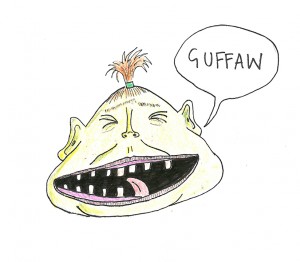 "I wanted to focus on communication between players," says Shostak. "I felt there was a big divide. The senior players had certain things they wouldn't do. For example, they wouldn't clean up after shows or they'd go to the bar for the first half of the show while the junior players were onstage. Things like that impacted people socially offstage and as well onstage. Getting the group feeling more like an ensemble was the goal. Additionally, one of the things we started doing was having face-to-face meetings with performers twice a year, which didn't happen before … Even when you're asking someone to leave an ensemble, it's so much easier if you have a face-to-face meeting with them."
---
Shostak, on her most played improv characters:
"I generally always play a British person. It's a pitfall I have. I think improvisers have a well of characters they always play. Ideally you always want to expand that, so eventually you have 30 characters you can play, but I know that my first one is an innocent child and my second is a British woman."
---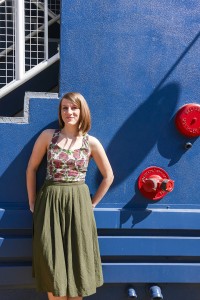 Shostak wanted to keep the position until the company completed its goal to purchase a theatre. But when that goal was pushed several years, Shostak decided her time was up. With love, passion and wanderlust, Shostak stepped down and left her hometown. Currently, she has been guesting on local shows, teaching sporadic Instant Theatre workshops, and preparing to begin a Dialogue and Civic Engagement Certificate at Simon Fraser University. While somewhat burnt out in an administrative capacity, Shostak has always been driven by improv, seeking to establish herself as a professional improviser and improv teacher. Wishing to join or create a rigorously rehearsed ten-person improv troupe, Shostak is as hungry as ever for artistic craftsmanship.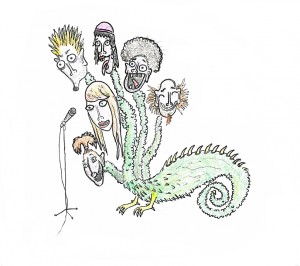 X
Amy Shostak can be found at amyshostak.ca. She regularly performs with the Vancouver TheatreSports League and often teaches workshops with Instant Theatre.