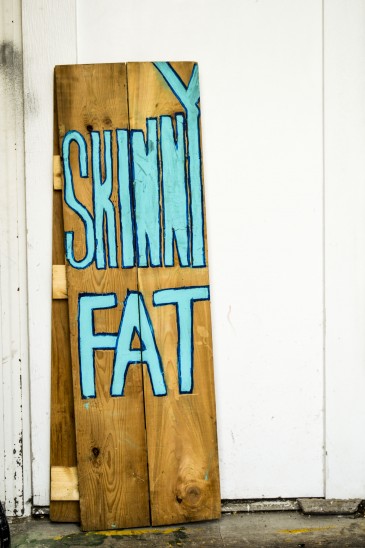 As I sit with restaurateur Mika Zalman in his pint-sized concert venue and discuss how Skinny Fat Jack's came into being, the 350 square foot room seems almost spacious. However, knowing what it's like when it's packed to the brim with upwards of forty music-loving Vancouverites, I know how cozy Skinny Fat Jack's can be.
"You have 25 people back here, and that's a good crowd," says Zalman. With such limited floor space, the musicians and the audience are forced to occupy the same spheres. "It's not that type of venue where you're twice removed from the performers."
And performers seem to appreciate the intimacy, considering four to five nights a week, Skinny Fat Jack's hosts a wealth of musicians, poets, actors, and entertainers alike. Since its inception mid-summer 2014, the venue has been constantly accommodating both up and coming performers, as well as seasoned veterans looking to try something new.
"There's been a lot of people who can play much larger venues who were drawn to the intimacy of what Skinny Fat Jack's is," says Zalman. "It's also a really good sized room for people who are starting out… Everybody's got to start in smaller venues like this."
Confined to a back room of his established Main St. breakfast diner, Slickity Jim's, Zalman sees benefits and detriments that arise from the venue's covert location. "In some ways the back-alley entrance gives it that sort of 'you have to be in the know' sort of vibe. But it also kind of eliminates the exposure." With nary more than five or six tables, a bar smaller than most closets, and a corner of the room hardly space enough for one set aside for bands to set up, it's plain to see how "this cozy little room" can fly under the radar of most. Yet Zalman has managed to keep Skinny Fat Jack's alive and well, despite its small footprint.
Much of the venue's success Zalman credits to Chandler McMurray-Ives. "I think that she's been very instrumental in making it more successful just because she was well acquainted with a lot of musicians and she really loves it," says Zalman.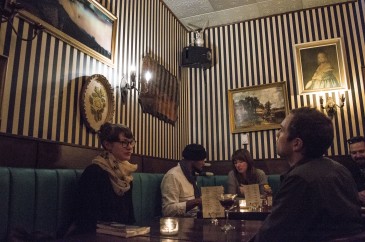 Starting as just a server for Slickity Jim's, McMurray-Ives' experience and knowledge within the Vancouver arts community quickly led to her booking shows and being the medium through which Zalman can showcase local talent. "She really cares about music and what she's doing, making sure people get exposed to music and making sure musicians are treated well." Together, both McMurray-Ives and Zalman have helped push Skinny Fat Jack's from an empty back room into a thriving cultural centre for Vancouver's creators.
For Zalman, having someone else on board to help widen the variety of performers helps him out a great deal. "Given my choice, the music I would have in here would be totally inappropriate for the size of this room. But that's me, and it's not really about me."
What it is about is providing a space in which art can be created, performed, and enjoyed by those lucky enough to fit into the room. "I'm open to everything," says Zalman. "To me, it's kind of like a blank canvas."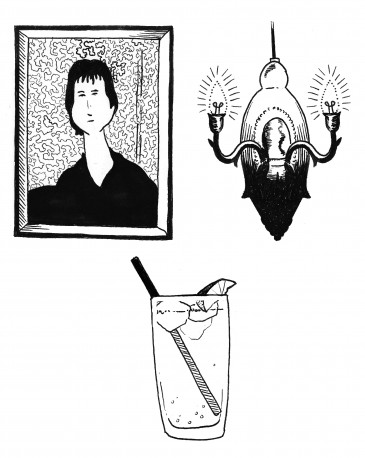 From local country legend Marcel Petunia to Spectral Theatre's radio plays, Skinny Fat Jack's exists as a place in which the pleasure of creating and experiencing art is a priority. Amateurs can get a taste for performing, professionals can hone their craft, and a small group of spectators can spend an evening experiencing it all alongside the artists.
Despite considering his own venue "a terrible business model," Zalman persists in his commitment to keeping Skinny Fat Jack's thriving. "No one's getting rich from running a music venue… But I think it's important that people keep the live music scene going in Vancouver, because it can disappear quite quickly."