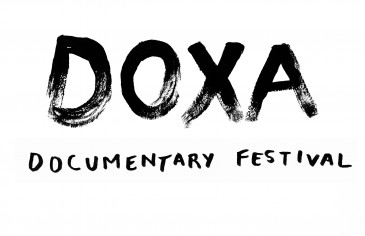 One of the films to premiere last year at DOXA was Virunga, which received an Oscar nomination for best documentary feature.  The filmmaker, Orlando Von Einsiedel applied to DOXA, before Tribeca Hot Docs or any of the big name festivals, but the film almost never got off the ground.
Von Einsiedel was feeling overwhelmed when he sent his rough cut into DOXA. "It was a little rough around the edges" says Director of Programming, Dorothy Woodend. "But it was such an incredible story. You watched and you feel your eyes bug out of your head. Right away we said we want it, and we want it for opening." When she emailed him to say it had been accepted at DOXA, it turned out to be the vote of confidence he needed to actually continue with it. And of course the film went on to achieve ridiculous success.
I sat down with Dorothy Woodend and DOXA Programming and Education Coordinator, Selina Crammond, to learn more about Vancouver's premiere documentary festival, now in its 14th year. "Documentaries were much less mainstream 15 years ago then they are now. The growth of the genre has paralleled the festival itself in many ways." Explains Woodend, a film critic, who used to work with VIFF before joining the DOXA team in 2008. Along with her fellow programming committee members, she tries to keep up with all the latest developments, trends, and filmmakers, to honor DOXA's "more eclectic" selection, compared with other festivals.
"We have an open call for submissions that goes out in September that goes around the world. Anyone that can afford $20 can basically submit a film." This year they received over 1,200 films and through the diligent work of their screening committee — each of the 14 members were tasked with watching 50 films over the course of six months — they eventually whittled it down to a grand total of 91 films.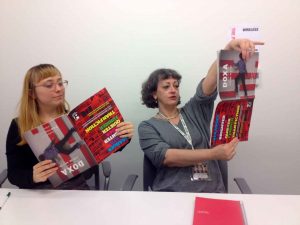 "Every year the criteria changes based on the theme" adds Crammond. "We take into account all the different types of films we receive and build the program around a thematic concept."
This year's spotlight is on the theme of "Satire & Subversion," which includes films like The Yes Men Are Revolting, where (for the third film in a series) the Yes Men stage phony press conferences and outrageous stunts to undermine big corporations and government attitudes on climate change. In Tab Hunter Confidential, we learn the real story of the 1950's hunky blond, all-American heartthrob who, in order to maintain his leading man roles, was forced to live in the closet until 2006.
Also in the spotlight is the directorial debut of Vancouverite Kurt Walker called Hit 2 Pass, a local film that pleasantly surprised the programming committee. "It's about a race in Prince George, kind of a cross between a stock car race and demolition derby. And it's full-on experimental, art house meets… ya know, Prince George. "
Woodend first stumbled upon it by accident as she was screening for Doclisboa, a prestigious film festival in Portugal. It was showing alongside some heavy hitters in the documentary world. "I saw it and I thought, huh, what's this doing here?!" She chuckles. Yet it went on to win the best international feature prize.
Woodend and Crammond both are quick to praise the film for being original, honest, funny and weird. And they want to continue to give those kind of filmmakers a platform. "That's who we want to support, especially in Vancouver. We think you have a hell of a career ahead of you and we want to help you."
Another distinctive aspect of DOXA is their Justice Forum, now in its 6th year. The forum is a selection of 10 issue-driven films, each paired with a panel discussion. This is either with the filmmaker or an associated person from the community, like an academic or activist.
This years' selection includes Running On Climate, a film about climate-scientist turned Green Party candidate Andrew Weaver's campaign trail in BC and his concern for global warming; and Tell Spring Not to Come This Year, a UK film about NATO pulling out of Afghanistan and leaving the Afghan's to fend for themselves in the war on terror. In both cases the filmmaker will be in attendance for a post-film discussion.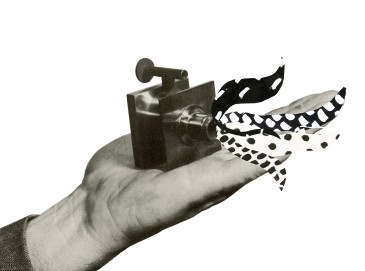 When it comes to music films, one of the most notable ones screening at DOXA this year is Don't Think I've Forgotten: Cambodia's Lost Rock and Roll. "I was really impressed," explains Crammond, herself a musician with the Vancouver group Supermoon. "Usually music docs are more bio-pics and focused on one artist. This film interweaves the political story as well, with the Cambodian genocide in the 1970's."
After watching literally hundreds of documentaries this past winter, Crammond's passion for the film community shines through when talking about why people should check out DOXA. "What's really awesome for me, is jumping into these different worlds. My favorite part is ending up next to somebody you've never met before, but they have a passion for cinema and they'll start talking with you and before you know it you're chatting with someone new about film."
For Woodend, the thing that's really critical about going to a festival vs. sitting in your living room is that it's a social event. "There's going to be a panel. You get to talk about these larger ideas, these larger things that are happening in the world, via this conduit, the story. It's a way of telling stories that you wouldn't see otherwise, especially in the long form. You can't tell those stories in 25 characters. And life is complicated. But documentary is a vessel that can contain all of that stuff."
Come be part of the audience and maybe discover the next Virunga before it appears on Netflix or support an up-and-coming Canadian filmmaker. You never know who you might end up sitting next to, what larger conversation you may take part in, and what other ideas and discussions will grow from there.
The DOXA documentary festival is screening at various venues throughout Vancouver from April 30th to May 10.