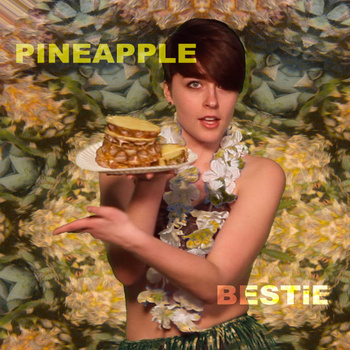 Elvis over the sweat of Dick Dale. The four-piece band bounces through its fresh and polished EP, Pineapple, with a cool vibrancy that makes you want to get up, put some coral lipstick on, and twirl about in a linen dress.
Having recorded at the Greenhouse with Digory Smallz, the sound comes across as eager and glossy. Pineapple carries you through a carefree, colourful trip of Cobrasnake-esque neon bracelet party passes, and pink straws sticking out of half cut coconuts. Tristan Orchard's voice pierces through like a less intense version of Woodkid, in the EP's single, "Pineapple," accompanied by Jamaican-esque yelps, African-styled drum rolls, and ultra-surfy guitar riffs. It's like the younger, newer cousin of Izabo's "Summer Shade," fitting in flawlessly with the sunny radio waves.

A less epicurean, "Asleep on the Bus," is reminiscent of Family of The Year's "St. Criox." Echoey guitar picks graced by drum tottering comparable to early Strokes, smoothly carry the listener to a drifting utopia invested with palm trees and oleanders.
Both Tribe of Zebras and the Slow Waves remixed chilled out versions of "Foolish Hearts," the original being my personal favorite on the EP. The track consists of a blend of snazzy guitar tricks similar to the band Body Language, and raw passion like Young Galaxy's "Fall For You." It's not often a band sounds like they are made up of mermen, so I'd advise you to soak up BESTiE as a fun gem of a band. Put on your pretty bathing suits and lean towards their charm, even just for the summer months.