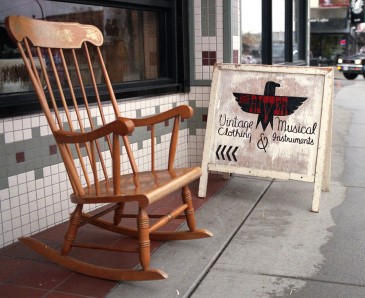 Standing inside River Vintage during the seventh edition of the singer/songwriter event For the Sake of the Song Sundays (FSSS), I whisper to my friend until the crowd's stirring settles and heavy silence stares me down. In the upper right-hand corner of the room, above the little stage, a picture of wild horses resembling those on Bob Seger's "Against the Wind" is stuck to the wall. With a plastic sheen and uneven wooden frame, the image hangs like an enlarged postage stamp.
And, as Rich Hope sits humbly on stage, he sincerely delivers blues tunes to the audience. Prior to Hope, local talent Katelyn Molgard addressed the audience; her head occassionally falling forward, catching on hanging cords, her voice wonderfully riveted and chipped. Molgard's sharp blues were then followed by a sunnier second act as Vancouver musicians, Shawn Hall and Matthew Rogers of the Harpoonist & The Axe Murderer effectively coordinate harmonica and guitar notes into dynamic and dance-worthy roots beats. Both performances are appropriately punctuated by friendly chatter.
Indeed, the evening was a mixture of vibrancy and silent respect; a night of cheap beer, dancing, singing and strumming in a room caught ramblin', Jack Elliott style. And it continued ramblin' until a noise complaint forced a folk fan exodus two songs into Hope's set. As the audience scattered, it seemed like this interruption was significant, like there was suddenly a danger in this safe place. The dreamy living room awoke, once again a venue.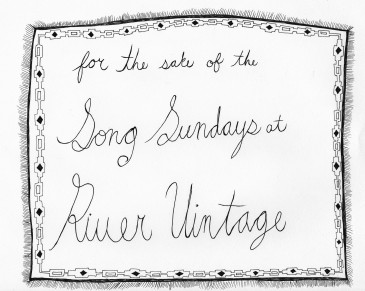 A week later, I meet Bob Sumner and Elliot Way, the duo that started FSSS, at Roundel Café. Sumner, a musician from White Rock, contributes both his last name and musical talents (guitar/vocals) to country/folk band The Sumner Brothers, while Way is a local musician, music organizer and owner of The River Vintage Clothing and Musical Instruments on Commercial Drive. Aware of their individual endeavours, I am about to be inspired by their collaboration.
Born out of The Classic, a similar event held by Way in Langley, FSSS first began in August 2011. From the beginning the shows were designed to be heartbreaking, held on what Way describes as the dreary "decline of the weekend." Named after the Townes Van Zandt song, FSSS is a reminder of the honest reverence owed to music. And this reverence is a monthly ritual, as local and visiting roots inspired singers/songwriters perform for attentive fans at The River Vintage.
It might be ambitious to describe FSSS as Vancouver's version of the Jester or the Cafe Wha? but that's the shape Sumner and Way would like the event to take. Sumner explains, "There's nowhere in town that we know of, where people can sing songs, like just good songs with just an acoustic guitar and 50 to 80 people sit cross-legged and listen."
"There is no escaping the power of these songs," and Sumner points out that for the performers, "it'll be the best night on their tour," Way says.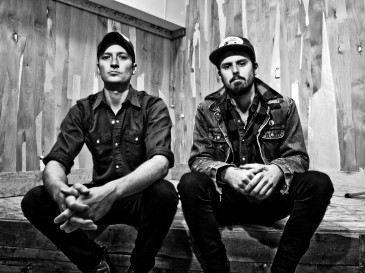 But not just anyone is awarded the opportunity to play at FSSS. The selection process aligns with FSSS's need for what Sumner describes as, "a strong vision," ensuring that only the strongest folk performers, both local and out-of-town, play. This selectivity extends even to celebrity appeal. "We wouldn't let Jack Johnson play," says Sumner. He and Way also immediately reject John Mayer, although when asked hypothetically if they would accept $10,000 in exchange for a performance, they are undecided. If they did let him play though, Way promises he would change the name of the store for a day.
The heartfelt musicians who do perform at FSSS, step on stage to inspire and step off stage to be inspired. Sumner and Way carefully align musicians with complementary sounds, so that when the lineup is arranged, excitement builds, "thinking about each one of them hearing each other. And when this leads to friendship and collaboration, we call that community."
Sumner emphasizes the significance of this by drawing on his own experience. After performing as a band for seven years alongside many other bands, some they liked, some they didn't, Sumner admits that the band "always felt like an island." He continues, explaining how Way came along and "almost overnight it feels like we're part of a community that all care about each other and are all working towards a goal together, which is the only way a music scene can really be successful." Way casually receives the praise by suggesting, "I just want to listen to good music and be around good people," but Sumner quickly adds, "it's not like Elliot has ever made a single penny from any show he's ever promoted." And this comment puts us back on track.
Entrance to FSSS is free and beers are served for a three dollar donation, which prompts me to ask if this cheapness articulates to the audience that FSSS is wholeheartedly about the music. Sumner and Way nod that this is the case. Way elaborates, "music fans and musicians aren't rich people so why make it about capital?" The two are determined to keep the night free, reminding me that they've always made enough in beer sales and entrance donations to pay the musicians well. The space is, however, financially sustained by its day job as a vintage clothing store, prompting Sumner to explain the ugly reality that "if we wanted to charge people five bucks then we would probably have a third of the turn out." It is the grim truth that living in the most expensive city in North America, where clubs on Granville Street thrive and Donnelly pubs are always full, "five bucks stops people from coming to see amazing music."
Nevertheless, FSSS exists, carried on the backs of two fans who are breaking down the barriers between audience, performer, and venue, creating a community grounded in good music. And despite the darkness cast by financial burdens in a city where music venues struggle to maintain their integrity, Way reminds me that it all comes down to the honesty of a song. "That's what it's all about." And before departing the café we open our fortune cookies. Way's fortune reads, "Your kindness will lead you to success." A welcome thought, though his passion is what I would bet on.
Editor's Note: Shortly after this article went to print for the May issue of Discorder, the River Vintage had to close its doors. While it is a loss for the community, Sumner and Way will be continuing to host For The Sake of the Song Sundays at the China Cloud at 524 Main Street and other venues in the future if necessary. For the current information on the event, visit For The Sake of the Song Sundays on Facebook.