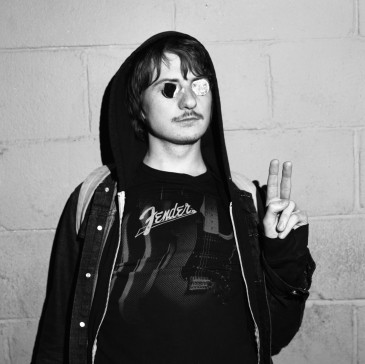 I'm unsure how many bands have their names bestowed upon them by mysterious strangers at Vancouver's Funky Winker Bean's, but I can assume that Peace is one of the few. "It was bequeathed to us by a wise native man," explains Dan Geddes (vocals/guitar) over a mess of half-empty pints at The Whip, just off of Main Street. Geddes and Peace's drummer, Geoff Dembicki, were talking to a gentleman at the bar and when they went to leave, the man's friend, who had remained silent throughout the entire exchange, told them that their unnamed band now had a name: Peace.
The band's formation, however, wasn't nearly as mystical as their name's origin. Geddes and Dembicki met when they were four, over a friendly game of Candyland. "I told him that he would look better with glasses and the friendship blossomed [as a result of Candyland] and aesthetic criticisms."
While Dembicki was unable to make the interview, Peace's two other members, bassist Connor Mayer and guitarist Michael Willock, were also with us on the warm spring night, ready to share the band's inner workings with the world.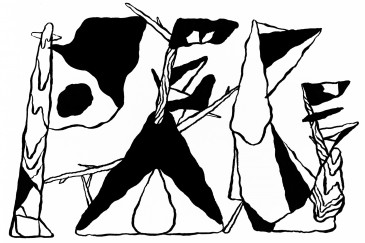 What started as a high school group in Edmonton, composed of Geddes, Mayer, and Dembicki, eventually flourished after all the members made their separate pilgrimages to Vancouver over a span of several years.
When asked to explain the reasons behind the change in landscape, each member had their own. "Edmonton's sweet but I don't want to live my whole life in the same city," says Mayer, while Willock is more driven: "I actually moved here to try and find a band and, you know, get rich and famous."
"I think I actually fled," Geddes adds.
Since Peace's formation, the punk-rock group released an EP back in 2009, Slow Children, and a full-length album, My Face, last April. Both works were recorded with Jordan Koop, and the latter was completed over five days in a music hall in Ladysmith, B.C. Geddes recalls the experience with mixed emotions: "It sounds really idealistic when you talk about it, but it's actually just us having a big teenage sleepover. It was sort of disgusting actually. But it's a lot of fun."
After My Face was unleashed, the band took to the road with a tour across Canada ending in Montreal, and then another tour throughout part of Washington. Peace has developed a reputation for being a lightning rod for antics, but when discussing highlights from their tours, it sounds more like a clip show from a David Lynch film.
"It was mostly based around more idiosyncratic venues, not too many straight up bar shows. And we like that. Or at least I do," says Geddes, in an attempt to justify their unusual gigs. "As long as there's people there that care, then I'd rather it be weird." During their trek to Montreal, they played in a blue-collar dad's garage for a bunch of punk kids and even did a show in the basement of the Department of Foreign Affairs in Ottawa. But the really weird venues were south of the border, with a show in Olympia being the peak in surrealism.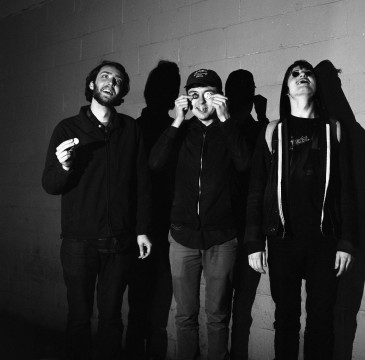 "We don't know how much of this to believe," Geddes begins the tale, "but there are these things called Black Houses in Olympia and they're painted completely black. According to [the guy who was putting on the show] there's this satanic dentist that owns like twenty properties around Olympia and they're all painted black."
"It's either a grand nihilistic statement or something about affordable housing. He'll buy these houses and paint them black and then just let them turn to shit and rent them out to sketchy kids for no money." Mayer adds. But in order to rent the houses out, there are requirements—one of which is that the tenants have to put on shows. At the Black House Peace played at, which Geddes describes as "a place you wouldn't go to willingly," they found a teepee in the front yard and noticed that a tree had fallen over onto the house. Apparently it had been dead before, but then came back to life after falling over.
"It was like a lucid nightmare," Willock sums up bluntly. In attendance at the show were a midget dressed as a skeleton, a guy that lived in a tree, a man who collected human hair, and a golden retriever who would watch the show and knew when to start moshing.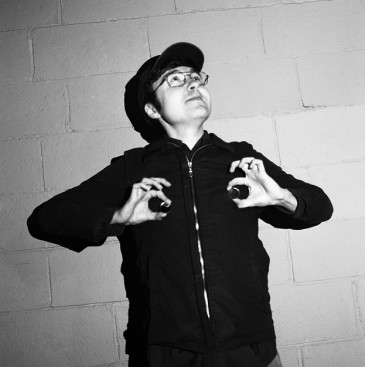 When they're not on the road, playing former mental institutions and satanic manors, Peace likes to get in at least one show a month around the Lower Mainland, preferably at one of the underground venues that have mostly been shut down now. They're currently looking forward to their next show on May 12 at The Anza Club with Eating Out, who drummer Dembicki also plays for.
"We just finished recording a new album actually," Willock recalls, seemingly out of the blue. When asked to describe what the new LP sounds like, everyone struggles to form a fair representation of what to expect. Mayer is the first to admit defeat, "It's kind of funny trying to describe an album in words." But what fans can look forward to is tighter song writing, more of a standout persona throughout the tracks, as well as an overall "simpler" feel. The current title is The World is Too Much With Us, a conscious shout-out to English Romantic poet William Wordsworth.
When the future of Peace is brought up at the end of the interview, an air of uncertainty takes over. Aside from finding a label to adopt their new album, playing a few festivals this summer, and hopefully doing some more touring, the road ahead is unclear. "We don't really know what we're doing," Geddes admits, "but we hope it's good. That's always been the goal."
Peace perform at The Anza Club on May 12 with Eating Out, The Gay '90s, and The Fight.