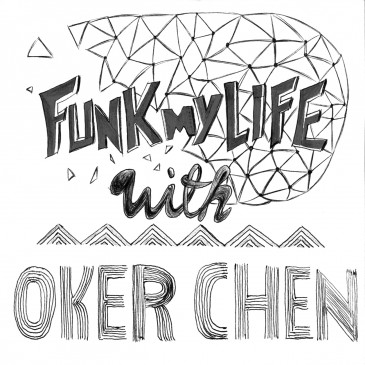 If you could talk to Oker Chen for long enough, he would gladly walk you through the entire history of dance music. Starting with some of his favorites, like soulful house and funky hip-hop, you might be surprised to hear about the interesting and unexpected connections that modern genres have with soul, funk, swing, motown, doo-wop, disco and hip-hop. He'd even explain how these styles originated and adapted from the blues, jazz, and gospel music. His DJ training classes at CiTR must be quite a learning experience.
His show, Funk My Life, has been on CiTR's airwaves since 2010, and has since aired countless soul and funk originals and bootlegs, mash-ups and re-rubs, dubs and remixes (and only a DJ could tell you what the difference between each one was). But despite the possibly infinite differences between these rhythms and styles, Oker tells me there is always one quality that connects every track: each one has a bit of 'soul'. That word can mean a whole lot of things, so I had to ask him what he meant.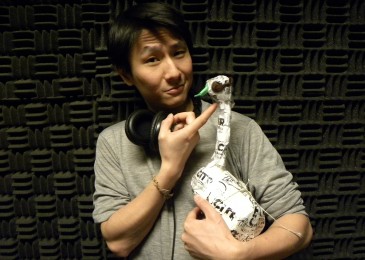 Discorder: What does "soul" mean to you?
Oker Chen: These days, recorded music is mostly manipulated, highly controlled and non-spontaneous, so it's hard to say that it comes from the heart. Soul is a quality of vocality where you feel the sounds coming from the heart. The sounds seem like they are being squeezed and extracted as genuine and sometimes uncomfortable emotion. What I love about music is when producers can integrate that emotion into something danceable, because it feels authentic and meaningful. You can tell how the sound flows with who you are. But the biggest way I can recognize soul is through the track's optimism; on trying to look at the brighter side of life.
D: When did your interest in soul and funk begin?
Oker: Honestly, I did not have much of a music background until I came to Vancouver. One of the first parties I went to here was Mod Night Fridays at Lotus, before it became Retro Vinyl. That was really fun to go to in those days. I didn't realize how upbeat soul could be. From there I started checking out all these older compilations of Aretha Franklin, Diana Ross & the Supremes, the Commodores, and all those golden era chart-topping soul classics. And things just went from there.
D: What is the format of Funk My Life?
Oker: The show is all about remixed funk and remixed soul. I mix together different funk and soul remixes made by often-times unknown producers, especially bedroom DJs with a web audience. They take samples from older tracks and usually mix them within a funky dance beat. On the show, I also talk about music history and how certain tracks relate to vintage music. People can hardly believe the tracks I play were originally soul tracks that have now been adapted to the modern music scene.
D: What has been your most memorable on-air moment?
Oker: I once had a show on drum and bass remixes of soul tracks. D&B is a genre few people associate with soul, but it actually comes from the U.K., where their music history was strongly influenced by the upbeat style of Northern soul. When Motown and soul started dying out in the U.S. in favor of disco, the U.K. was still into that old style. The beat and style in songs, like "Hit The Road Jack" by Ray Charles, were precursors to D&B. And when DJs mix in their D&B bass-lines, melodic synths and break-beats, both these styles flow together very naturally. That's how this sub-genre was slowly able to incorporate those soulful vintage vocals.
D: If you could play only one track to destroy the dance-floor, which track would you pick?
Oker: I'd pick the Jade remix of "Misirlou" by Dick Dale. This is a D&B remix of Dale's cover, which was used as a soundtrack in the movie Pulp Fiction. For a house crowd, I'd play Wicked Lester's remix "Gay With an E," which is a funk remix of Marvin Gaye's "Ain't No Mountain High Enough."
D: What is your favorite CiTR radio show, apart from your own?
Oker: Trancendance. The show's mixed really well.
D: What does the future hold for Funk My Life?
Oker: I would love to have an event that showcases the talents of bedroom DJs who do incredible remixes of soul tracks but rarely get publicity. And remixing is still in its infancy; there are a lot of possibilities for all those untouched tracks out there. My show is all about taking funk and soul to higher, unexpected places, so I'll always try to make sure that my tracks have that certain funkiness to them. And soul, of course.
_______________________________________
Funk My Life airs every Thursday from 11pm to midnight.
Listen to the podcasts here.